7 and 9 p.m. Friday and 8 p.m. Saturday at FringeArts, 140 N. Columbus Blvd. $20, $15 students, 215-413-1318, fringearts.com.
Celebrating Louis Scaglione's 20th anniversary as maestro, the orchestra, Mendelssohn Club, and Philadelphia Boys Choir and Chorale will tackle Carl Orff's lusty, familiar Carmina Burana, with soloists Alexandra Nowakowski, soprano, Eric Rieger, tenor, and John Viscardi, baritone. The program is also graced by outstanding violinist Michael Ludwig, who will solo in Glazunov's Violin Concerto in A minor, and a work by the first Young Composers Competition winner Alan Mackwell, III. Secretly Ramses the Second. — Tom Di Nardo
3 p.m. Sunday,  the Kimmel Center's Verizon Hall, Broad and Spruce Streets. $15-$25, 215-893-1999, kimmelcenter.org.
The superb saxophone quartet, now boasting a hot new CD, Heritage/Evolution, Volume 1 (Innova) and national renown, continues its important Heritage/Evolution project, with famed Grammy-winning tenor-sax man Lovano as guest artist. The program will feature new compositions by the winner of the PRISM/Walden School Commissioning Award, Reiny Rolock, and gifted PRISM member Matthew Levy, whose works continue to impress and expand the literature. — T.D.N.
Now 63, it has a been long time since Robert Cray was the bright young hope of the blues, with a string of memorable 1980s albums that played out consistently imaginative takes on the old country and blues staple: the cheating song. He has had a solid and steady career ever since, but he hits a fresh highlight on a new album that pairs him with the musicians who backed Al Green on Willie Mitchell's Hi Records prodcuctions in the 1970s. Covering lesser-known soul classics and working with force-of-nature drummer Steve Jordan and a three-piece horn section, Cray was startlingly good last month at the Non-Commvention at the World Cafe Live, and he returns this weekend for a show at the Keswick Theatre. — Dan DeLuca

8 p.m. Friday, the Keswick Theatre, 291 N. Keswick Ave., Glenside. $29.50-$69.50, 215-572-7650, keswicktheatre.com.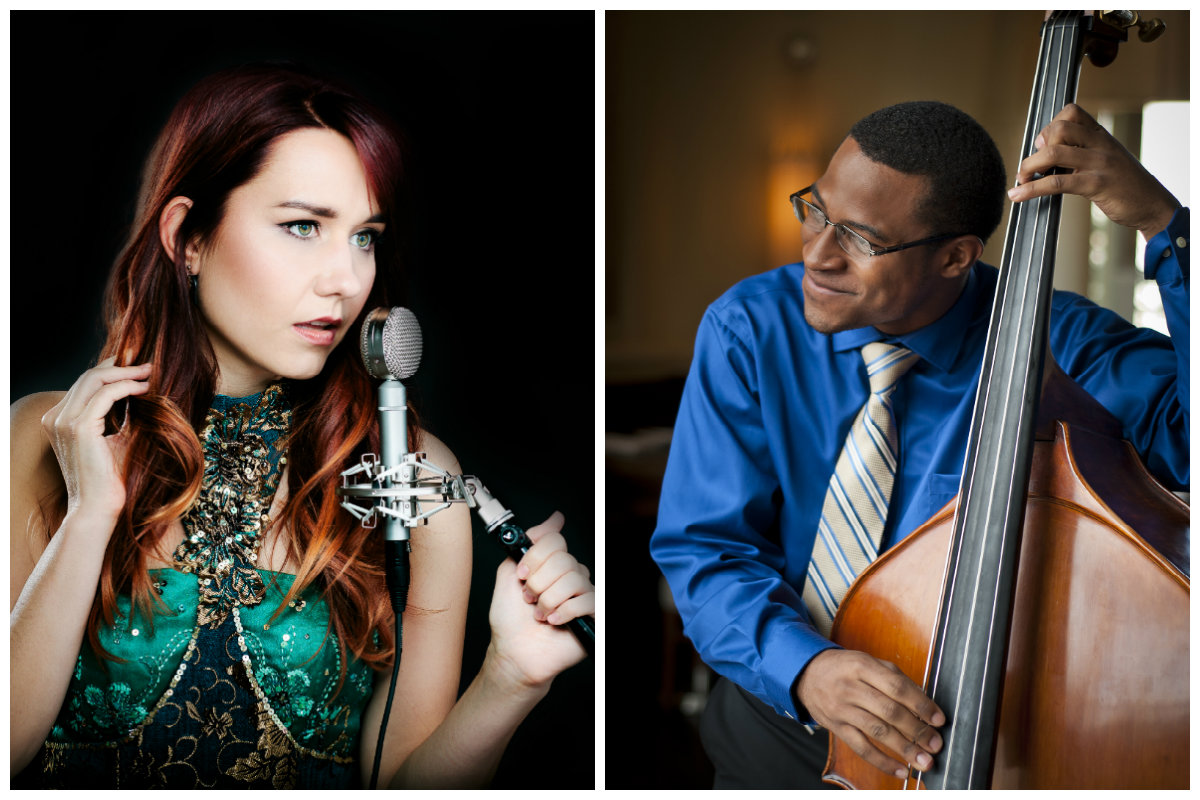 Ever wonder this? "Where do the worlds of opera and videogame music intersect?"  The answer should come during World Cafe Live's next LiveConnection's affair when two Curtis Institute of Music alums, double bassist Xavier Foley and operatic soprano Elizabeth Zharoff — composers both — team with a fellow Curtis grad, pianist Michelle Cann, and Fourte (a string quartet from the All-City Orchestra) to show off what it means to love the silken tones of classical traditionalism and videogame soundtracks by playing newly penned acoustic and electronic gamer tunes. — A.D. Amorosi
The four men in the pop-savvy rock band Phoenix are Frenchmen, townies from the Louis XIV tourist town of Versailles. But on their new album, Te Amo, due out next Friday, the Thomas Mars-fronted quartet indulge their affection for Italy with a synth-and-guitar happy, summery sound that, in the band's own words,  is "a  record about our European Latin roots, a fantasized version of Italy: a lost paradise made of eternal Roman summers ... juke-boxes on the beach, Monica Vitti and Marcello Mastroiani, fearless desire, and antique marble statues." Phoenix begin their world tour Friday night in Philadelphia, with the Lemon Twigs opening.  — D.D.

9 p.m. Friday, the Fillmore Philadelphia, 29 E. Allen St. $54, 800-745-3000, fillmorephilly.com.
When blue-eyed soul and jazz singer/composer Bobby Caldwell hooked up with hip-hop/electro producer Jack Splash for Cool Uncle in 2015, it was a match made in modernist heaven, a nu-disco sound, and an elegant merging of their skills and thrills. That teaming set the bar (and new agenda) for like-minded pairings such as Mayer Hawthorne and Jake One for a duo named Tuxedo and its eponymous albums and, now, Tuxedo II. From songs such as "2nd Time Around" to "Livin' for Your Lovin'," the whole Tuxedo affair is a cross between Shalimar, Harold Melvin's Blue Notes, and pre-"Word Up" Cameo.  — A.D.A.
8:30  p.m. Saturday, Union Transfer, 1026 Spring Garden St. $20-$79,  215-232-2100, utphilly.com.
There's truth in advertising in this band's name, which was listed from a 1974 John Lee Hooker album. Led by guitarists Paul "Top Dollar" Major (also a noted record collector and author of the new memoir Feel the Music) and Jesper "The Governor" Eklow, Endless Boogie specialize in lengthy, hypnotic, one- and two-chord boogie blues that delivers a minimalist punch in the gut. "Back in '74," the lead cut from the band's new album, Vibe Killer, concerns a psychedelic experience at a KISS concert at a St. Louis kite festival in 1974.  — D.D.

9 p.m. Sunday, Johnny Brenda's, 1201 N. Frankford Ave. $10-$12, 215-739-9684. johnnybrendas.com.