It makes sense for Club América to play here on the second stop of its annual U.S. tour, given the team's many local fans (¡somos nosotros!). But Silvio Romero and Las Águilas, facing Liga MX rivals Puebla at the Union's stadium, may find a vocal contingent of Poblano supporters rooting on Los Camoteros (yes, it  translates roughly as the Sweet Potato Eaters).  It may be a friendly rivalry, but it's a good chance for Philly soccer fans to have a taste of the continent's other great league. — Michael Harrington
6 p.m. Saturday, Talen Energy Stadium, 1 Stadium Dr., , Chester. $40-$150. 610-859-3100, philadelphiaunion.com.
We're sold. All we had to hear were a few words of this premise before deciding to buy in, and you should, too. It's a sketch-comedy reality show featuring real fake tycoons (all of whom want off the show) listening to pitches from real fake start-up entrepreneurs desperate for venture-capital handouts and TV fame. The show features commercials, dumb ideas, and long moments when nothing seems to be happening, just like a real TV taping. — M.H.
7 p.m. Friday and Saturday, Good Good Comedy Theatre, 215 N. 11th St.  $10. 215-399-1279, goodgoodcomedy.com.
In this performance installation, the duo known as No Face Performance Group (artists Jaime Maseda and Mark McCloughan) take on the roles of medieval nuns and perform mysterious monastic rituals over three nights, with live streaming of the first two, and a live performance on the third. The work uses the structure of hourly devotion to explore the nature of artistic commitment. The live vigil at  the Barnes is an overnight experience — you can stay for the whole event or drop in and out. — M.H.
11:59 p.m. Saturday to 6 a.m. Sunday, the Barnes Foundation, 2025 Benjamin Franklin Pkwy. $16, $8 students. Reservations required. 215-278-7200, barnesfoundation.org.
We adore Fido and Fluffy. What better way to show it than strolling Germantown Avenue in Chestnut Hill and taking in activities to delight both the cuddly critters and the humans they love? The day features fabulous fun for the furry ones and their friends, with a paw reader, a pet caricaturist,  an outdoor tour of the Woodmere Art Museum (2 p.m.), and a Yappy Hour at participating restaurants and bars (3 p.m.). There's also a petting zoo, arts and crafts, and a bounce house — and, for those without a pet (or looking to add to the herd), pet-rescue organizations will have animals looking for new homes. — M.H.
Noon to 3 p.m. Sunday, Germantown to East Highland Avenues. Free. 215-247-6696, chesnuthillpa.com.
We knew they weren't sleeping all day while we were at work. In Chris Renaud's 2016 animated hit, a couple of Manhattan mutts lost in the city try to find their way home while avoiding Animal Control, alley cats, and one really bugged bunny. Bring a blanket, and enjoy the flick outdoors at Franklin Square, with games and activities before the 8:30 p.m. show. — M.H
This curated event will feature 250 artisans offering  ceramics, glass, jewelry, drawings, paintings, photography, and wearable art, with the center of town transformed into a festive corridor of artists' tents, outdoor cafés, musicians, and more. — M.H.
Step back into the 19th century at the Mill at Anselma as historical reenactors from the Union Patriotic League and the Mifflin Guard Civilians demonstrate the way Americans lived and worked, with open-fire cooking and baking; chair caning; sewing, knitting, and other needlework; band boxes; painting; and other hand crafts. The colonial-era mill, powered by a 16-foot water wheel, will show how corn was ground 150 years ago. — M.H.
10 a.m. to 4 p.m. Saturday, the Mill at Anselma, 1730 Conestoga Rd., Chester Springs. $5, $4 seniors, $3 ages 4 to 14, ages 3 and younger free. 610-827-1906, anselmamill.org.
Moving to the Prince for the summer, the company continues its innovative explorations of modern dance. The program includes world premieres by the gifted company co-founders Matthew Neenan and Jodie Gates, as well as Annabelle Lopez Ochoa's 2011 work Castrati. — Tom Di Nardo
8 p.m. Wednesday and Thursday, and July 14 and 15; 2 p.m. July 15 and 16. Prince Theater, 1412 Chestnut St. $27-$42. 215-422-4580, princetheater.org. 
DIY songwriter Alex Giannascoli, a Havertown native, is one of the most gifted tunesmiths in indie pop. On the new Rocket, the 24-year-old Temple University dropout expands his stylistic reach, blending country (and jazz) influences into a mix that includes pitch-shifted hellboy vocals on the near-metal "Brick" and the melodic grace that earns him comparisons to Elliott Smith. He has also changed his stage name to (Sandy) Alex G after L.A. singer Alex Gronlund filed a trademark for the name Alex G. ("Sandy" was the first song he ever put on Bandcamp.) Giannascoli is touring with Japanese Breakfast, the nom de rock of Philly songwriter Michelle Zauner, who impressed with last year's Psychopomp and has undergone a musical makeover of her own with Soft Sounds From Another Planet, due out July 14. — D.D. 

With Cende, 8 p.m. Saturday, Union Transfer, 1026 Spring Garden St. $16-$19. 215-232-2100, utphilly.com.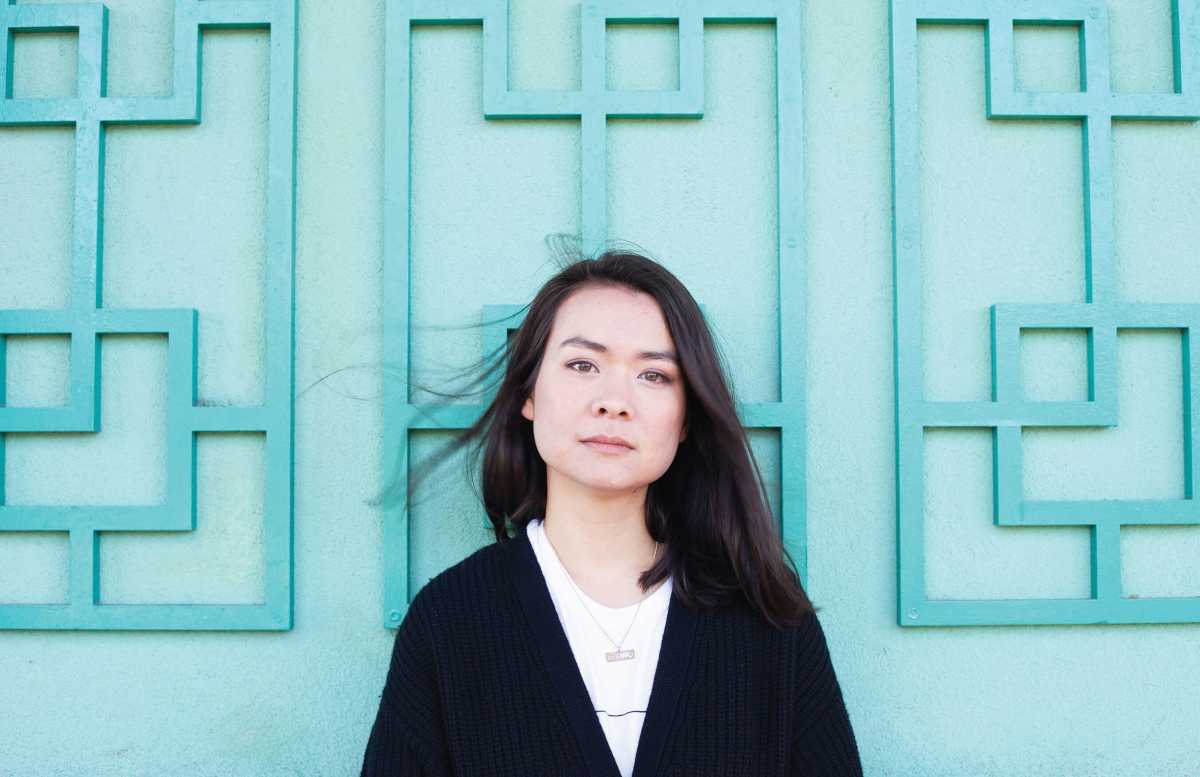 Mitski Miyawaki, the often-anxiety-laden Japanese American singing-songwriter and queen from SUNY Purchase, has never shied from detailing the pains of growing up. By Puberty 2, however, her fourth album, the singularly titled Mitski, at 26, embraces sadness, fear, lust, loneliness, and questions of spirit in a primal-screaming fashion that would impress the twice-her-age Nick Cave. Equally Cave-ian is Mitski's alternating approach to surrounding her lyrics with punk-rock rage and intimately epic balladry. — A.D. Amorosi
8:30 p.m. Friday, Union Transfer, 1026 Spring Garden St. $18-$20. 215-232-2100, utphilly.com.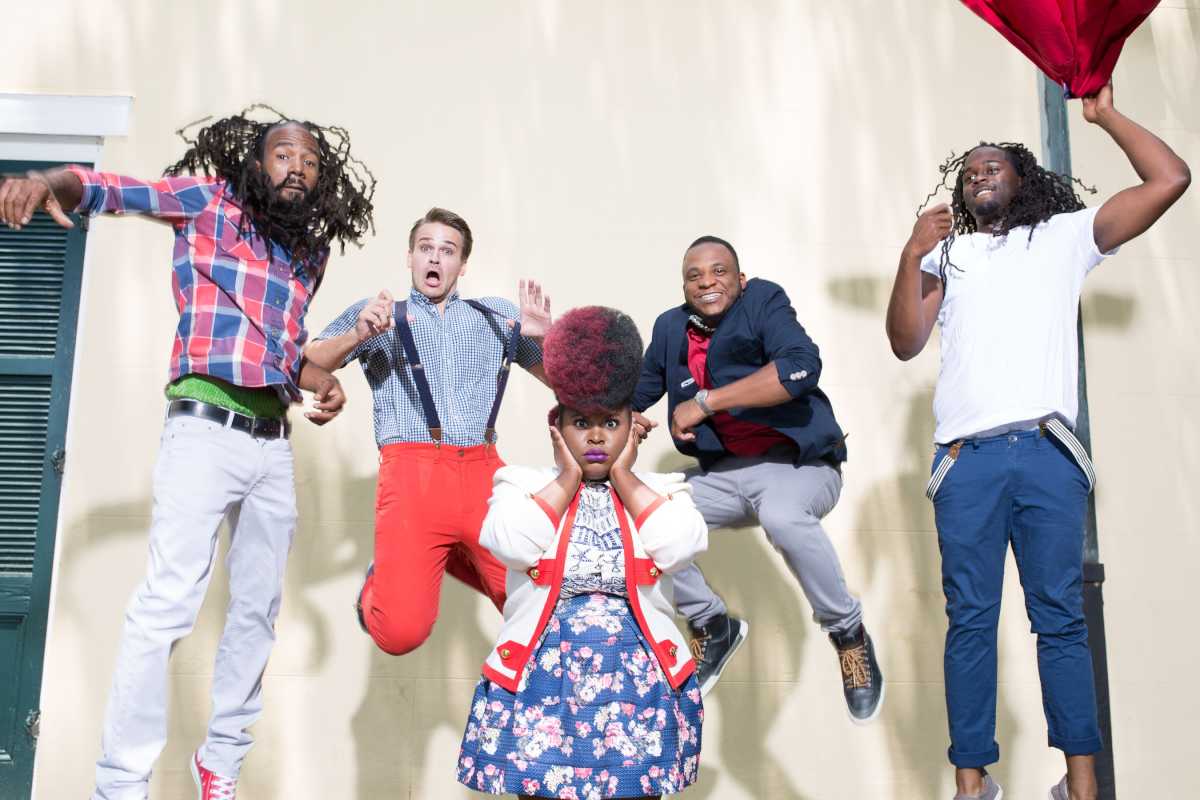 Although Echo & the Bunnymen have released a dozen albums, most recently 2014's Meteorites, their reputation rests on their first five, which came in quick succession between 1980 and 1987. Helmed by vocalist Ian McCulloch and guitarist Will Sergeant, the current Bunnymen will focus on post-punk hits such as "Bring on the Dancing Horses," "Lips Like Sugar," and "The Killing Moon" when they begin their U.S. tour with the Violent Femmes, who, for their part, have nine albums to their name, including last year's amusing We Can Do Anything. But their 1984 debut, an adolescent classic with witty, caffeinated folk-punk tracks like "Blister in the Sun," "Add It Up," and "Gone Daddy Gone," overshadows everything else. — Steve Klinge
6 p.m. Tuesday at the Mann Center for Performing Arts Skyline Stage, 5201 Parkside Ave. $44.50-$49.50 day of show. 215-546-7900, manncenter.org.
We've seen (and heard it) before: two iconic, far from young but still very hip pop stars join forces to hit the road. This summer, it's Rod Stewart and Cyndi Lauper together for a six-week, 18-city U.S. tour that Lauper has called a "bucket-list thing" for her. Sir Rod — he was knighted last year — has top billing, but the Kinky Boots Tony winner undoubtedly will have devotees of her own out in force. With decades worth of tunes to choose from (16 Top 10 singles for Stewart alone), the two snazzy-dressing Grammy winners share an unfailing ability to poke fun at themselves, along with an unmistakable love for live performance. Stewart and Lauper first sang together at a 1985 AIDS Project Los Angeles benefit, dueting on "People Get Ready," "I Heard It Through the Grapevine," and Lauper's dreamy "Time After Time." There's talk that they may finally share the stage again for a tune or two this time out. — Nicole Pensiero
7:30 p.m. Wednesday, BB&T Pavilion, 1 Harbour Blvd., Camden.  $22.50-$199.50. 800-745-3000, www.ticketmaster.com.