Yesterday we did the NFC. Today it's the AFC's turn. Once again, we'll go division by division.
AFC EAST
Here's a helmet to helmet shot by Aaron Williams that cost him $21,000.
Somehow this only cost Mike Pouncey $7,875.
Willie Colon swatted away an official like he was a gnat (bottom right corner of the screen), which cost him $35,000.
Logan Ryan's junk grab jump into the end zone cost him $10,000.
AFC NORTH
Vontaze Burfiict gave a Packers player a little tap to the testes, who then reacted by shoving Burfict to the ground. The Packers got the penalty. Burfict got a $10,000 fine.
The Browns didn't have any noteworthy fine-worthy incidents that I could find, giving NFL fans one more reason not to watch the Browns.
Some guy named Brynden Trawick was fined $21,000 for a blind side block, which I couldn't find, but that's OK. This gif of Trawick is probably better anyway.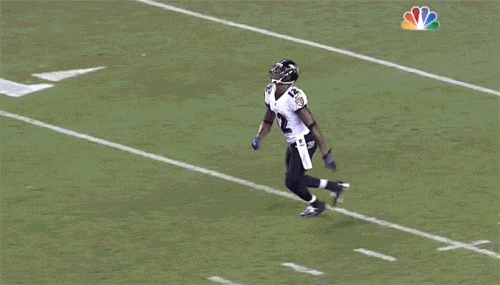 The Steelers' Terence Garvin destroys this poor Bengals punter. Footbal is brutal. $21,000.
AFC SOUTH
Here's Gosder Cherilus giving JJ Watt a few cowardly body punches at the end of the play. Again, somehow, this only cost Cherilus $7,875.
Jason Babin was a selfish player in Philly, and he remained one in Jacksonville. $15,750.
This helmet to helmet shot cost Kareem Jackson $42,000.
Bernard Pollard was fined $42,000 for this hit on Andre Johnson. Reputation alert.
AFC WEST
Von Miller was late, he launched himself, and used the crown of the helmet in hitting Titans QB Ryan Fitzpatrick. The trifecta. $25,000.
DJ Fluker didn't get fined for this, but we'll show it anyway because it's awesome.
The Chiefs were the only team in the NFL not to have any players who were fined last season.
Ryan Fitzpatrick's head is apparently an enticing target to AFC West pass rushers. This helmet to helmet shot cost Sio Moore $15,750.
Follow Jimmy on Twitter: @JimmyKempski