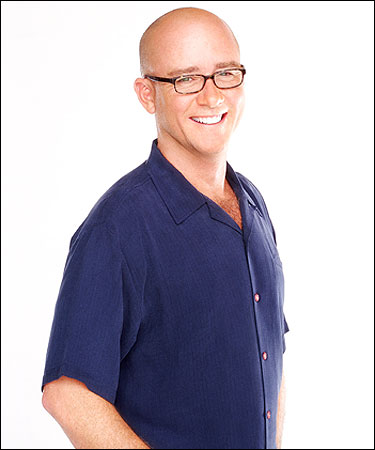 Matt Cord has a pair on him. The 93.3 WMMR DJ and Sixers announcer, who's in a neck brace after a car accident Monday in the Wachovia Spectrum parking lot, got in the face of 94 WYSP's Vinnie the Crumb Thursday night at the Continental (2nd & Market) and asked Vinnie to hit him.
"We're chest to chest," Vinnie said on Friday morning's Kidd Chris show. "He's in a neckbrace. The first thing out of my mouth was 'Are you out of your mind?' "
Since moving from afternoons to mornings in November, Kidd Chris and cohorts have been on the warpath against 'MMR's Preston & Steve, which is the top-rated show in the demographic groups both stations go after. In one example, Kidd Chris show agents loudly, rudely and disruptively heckled Preston & Steve producer CaseyBoy with homophobic taunts at a charity basketball game at St. Joe's raising money to fight colon cancer.
Cord told Vinnie he was upset that Vinnie had advised listeners to punch Kathy Romano, of the Preston & Steve show, if they saw her on the street. Vinnie, who once worked with Cord at 'MMR, told him that he had not said that but that somebody on Kidd Chris' show might have. Vinnie and wife, Jeanette, were at the Continental and went over to a table of friends, including 610 WIP's Joe Conklin. Cord at first ignored Vinnie, then blew up on him, Vinnie says. Cord called Vinnie Friday to apologize to him and Jeanette, but declined comment when we reached him.
On Feb. 21, Cord and a 'YSP listener, JP, who name-dropped 'YSP's Monkey Boy and said "Preston and Steve suck" during a live 'MMR broadcast at a Foo Fighters concert, had to be separated by Spectrum security.
Meanwhile, as Cord recuperates from his injuries, CBS 3 meteorologist Tom Lamaine is handling his Sixers announcer duties. Lamaine was a Sixers broadcaster in the early 1980s.