The Florida Gulf Coast Eagles are in town today to take on Georgetown, and their student newspaper couldn't be more excited. Not only are they primed to be in the tournament, they're excited to even be in Philadelphia.
So excited, in fact, that they are making some brash statements.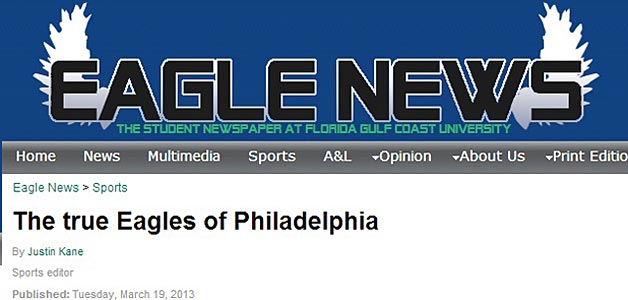 Before even stepping on the court, Florida Gulf has crowned themselves the top Eagles in town.