If there's one thing that makes public transit trips drag, it's having to transfer from one vehicle to another. So some commuters who use the Norristown High-Speed Rail Line were dreading a construction project that will close part of the route for the next four months.
While crews replace much of the Bridgeport Viaduct, passengers will be shuttled between Norristown to Bridgeport, where the train line resumes.
So how much extra time does the busing take?
"No time at all," said Sharon Bee, 50, headed home to Radnor Monday evening. "When we got off the train, the bus was waiting there."
SEPTA announced the detour months ago and has had notices posted for weeks. Still, some daily riders didn't know it was coming.
"It kinda threw me off guard," Attallah Hawthorne, 24, who commutes from the 69th Street transit center to Blue Bell. "But it's not so bad if they're waiting right here."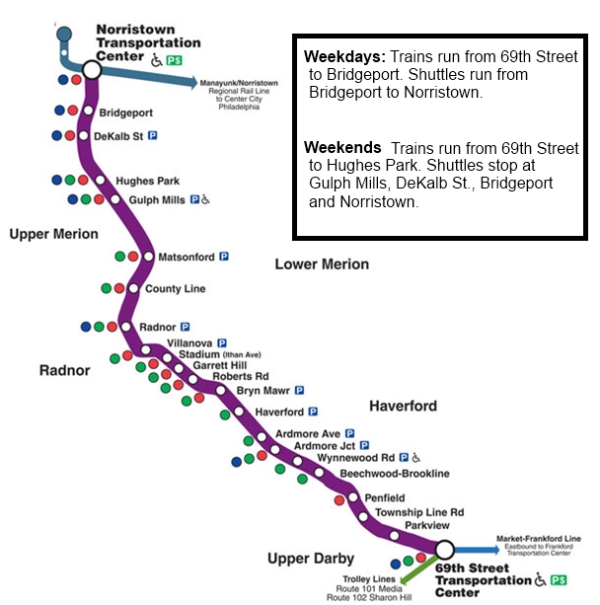 Hawthorne agreed with Bee that the busing didn't lengthen her morning commute -- perhaps because the shuttle buses cross the river faster than the trains did. The viaduct was in such bad shape, trains had to slow to 15 mph to cross it.
"I noticed they been real careful with that bridge," Hawthorne said.
One thing SEPTA hadn't advertised is that the Bridgeport platform has moved a few blocks down, on Merion Street between 7th and 8th Streets.
And the transfers may become more burdensome on weekends, when the rail line will end at Gulph Mills and passengers will be bused to the DeKalb St., Bridgeport and Norristown stations.