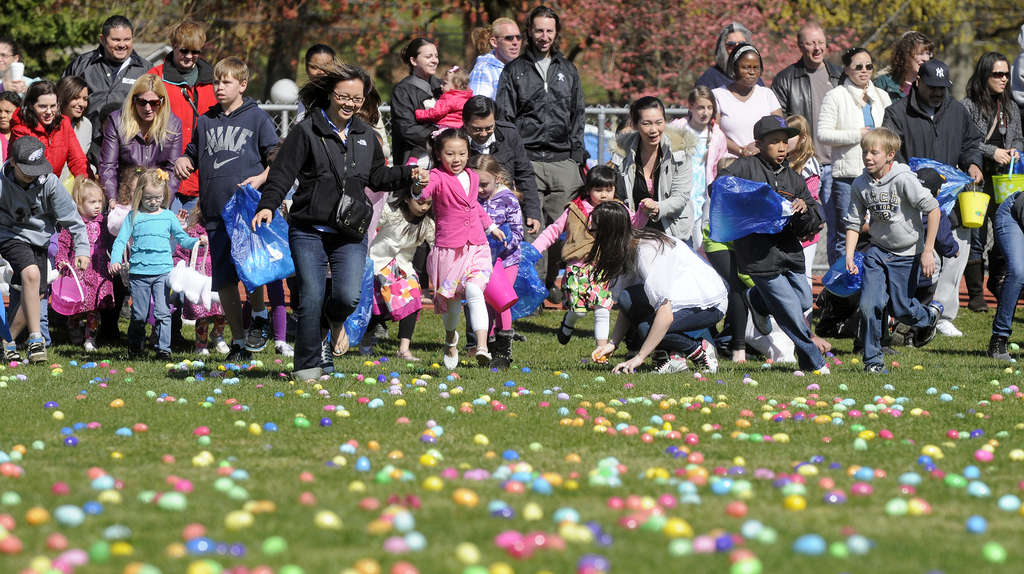 We didn't have much of a winter this year, but what a spring it has been.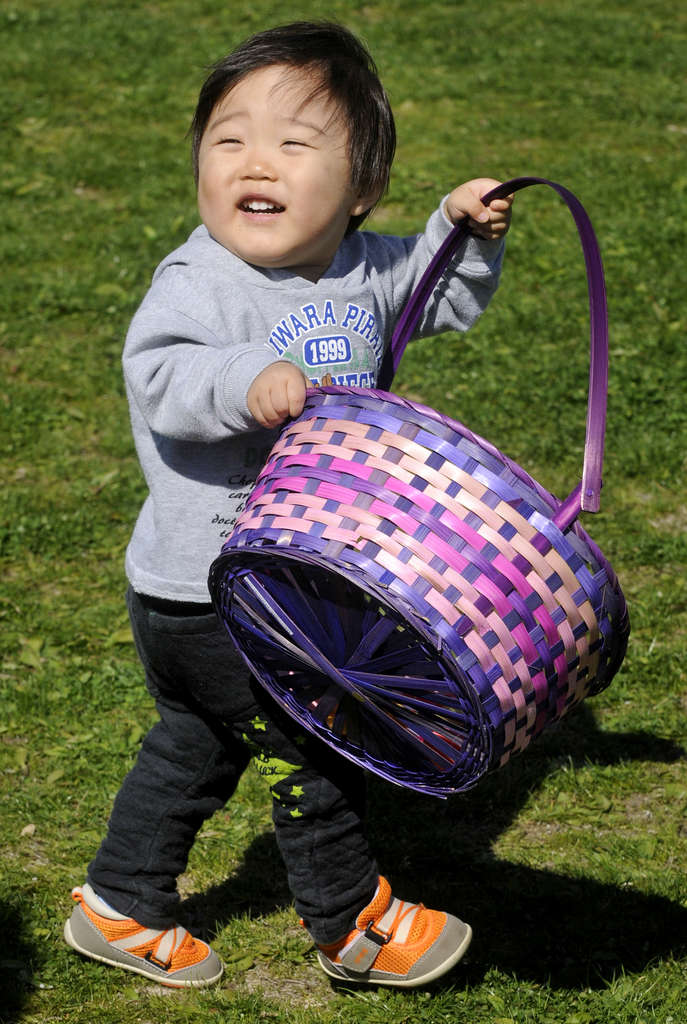 That's the first few seconds of the rush to scoop up 25,000 (yes, the comma's in the right place) Easter eggs on the football field at Cherry Hill West High School yesterday. Find more photos here, and a time-lapse video here (you can see me at the 20-second mark taking the picture at left).
I enjoy taking weather photos, but I think I blinked this past winter and missed our only snow day.