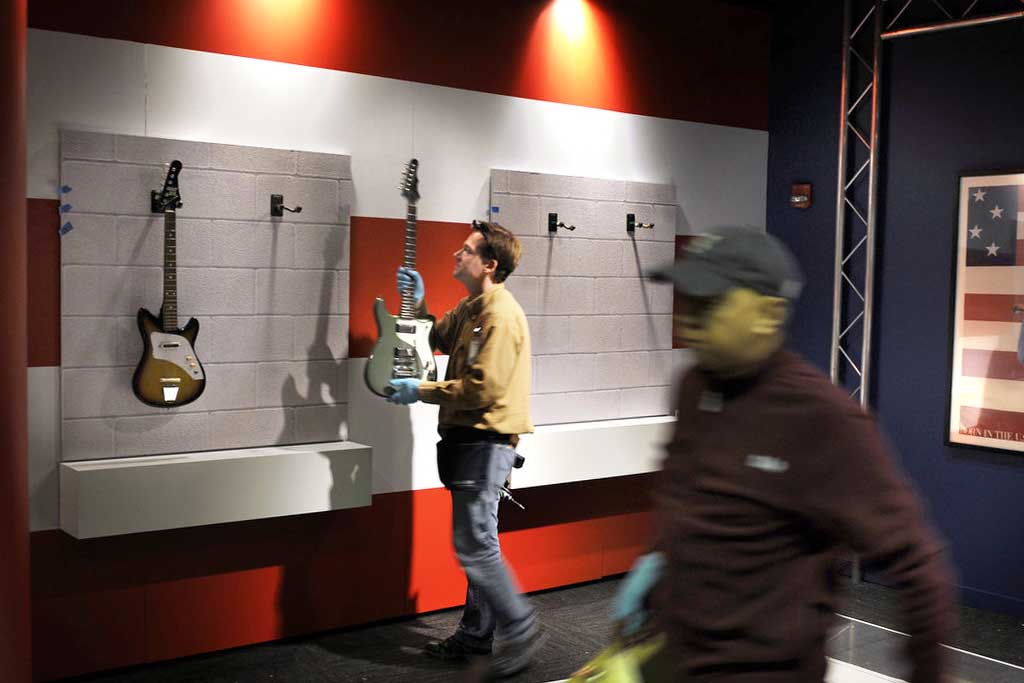 That's Bruce Springsteen's Epiphone Wilshire electric guitar going up in the display case at the National Constitution Center, next to his first electric - a Kent - bought for him by his mother (for $60) when he was 16 (later memorialized in his song "The Wish"). It's for exhibit (from the Rock and Roll Hall of Fame in Cleveland) opening this weekend, "From Asbury Park to the Promised Land: The Life and Music of Bruce Springsteen."
Why the Constitution Center? That's what Inquirer music critic Dan DeLuca asked NCC chief executive officer David Eisner for his story in today's newspaper. Part of his answer: "I think there are people who see us promoting an American rock-and-roll star and think, 'What the heck does this have to do with the Constitution Center?' It's on the edge where a lot of people will say, 'This is about freedom of speech, the American Dream, the artist as a protester,' and others will say, 'What does rock-and-roll have to do with the Constitution?' The fact that we're on that cusp and able to engage in that debate, that's actually really constructive for us. Because it puts us in a position where we can talk about the extent of the contemporary values of the Constitution, and how it really is relevant in a broader scope of life than people might think."
The grinning face of "Tillie" above, from a $5 booklet of ride tickets from Palace Amusements, was also painted on the side of the Asbury Park landmark. The Palace was frequently used by Bruce Springsteen as a lyrical reference point - "4th of July Asbury Park (Sandy)," "Tunnel of Love," and "Born to Run" - and appeared in background of Springsteen publicity photos and a CD single cover.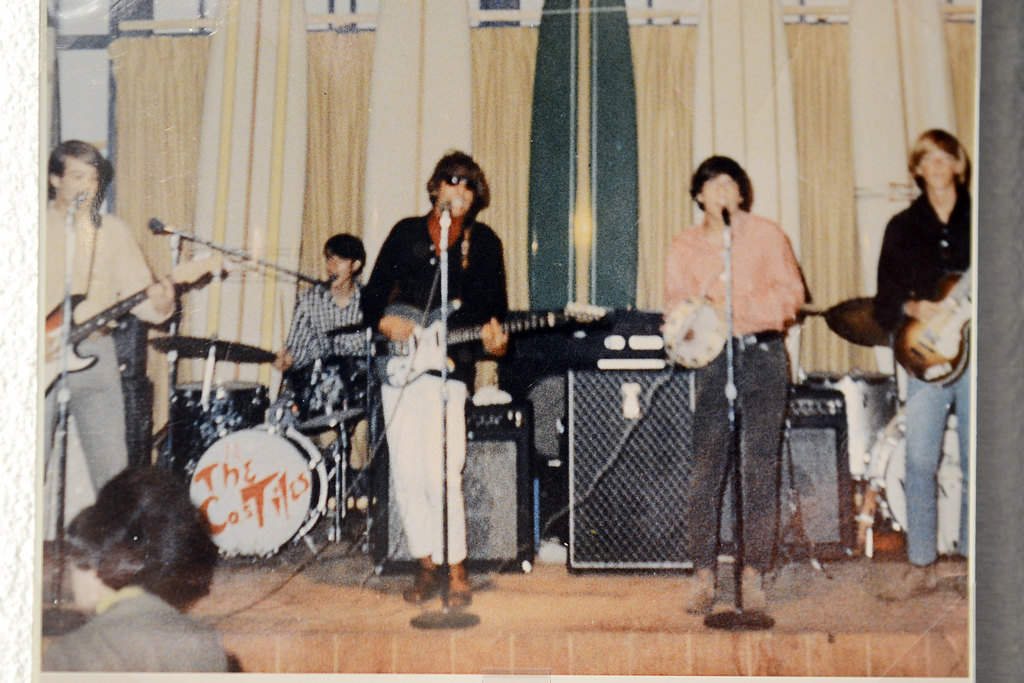 Springsteen's first band, The Castiles, formed when he was in high school. That's Bruce in the middle with the white pants and shades. To see more photos and memorabilia, click here, or on the photos. Below is a video from behind the scenes of the exhibit set up.