This was my favorite photo of the day. Unfortunately, he's not from our part of the state so he doesn't make the newspaper. That's Tyler Brooks from Daniel Boone Area High School in Birdsboro. He was warming up in the grass infield, doing some sprints and skipping around in preparation for the triple-jump.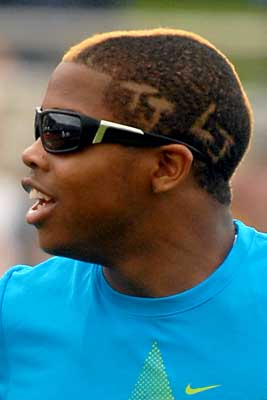 I was covering the opening day of the state high school track and field championships at Shippensburg University. As I've mentioned a few times, in recent years I haven't shot much sports.
Thankfully Inquirer sports writer Keith Pompey, who was already covering early field events when I arrived, had gone through the program and gave me a cheat sheet with names - and the numbers even - of some boys and girls from our area who were expected to do well. Even with his help, I found myself visually overwhelmed, trying to switch between runners and jumpers.