Besides knowing that fresh corn and real tomatoes are just around the corner, one of the joys of spring for me is watching the goslings that show up simultaneously all along the rivers and parks throughout the region.
Yes, I know just a few dozen geese and ganders can produce two and a half tons of goose poop a year - but it's fun to watch the little guys grow from yellow fuzz ball, to grey ugly duckling teenagers, and then just sort of overnight become Canada Geese.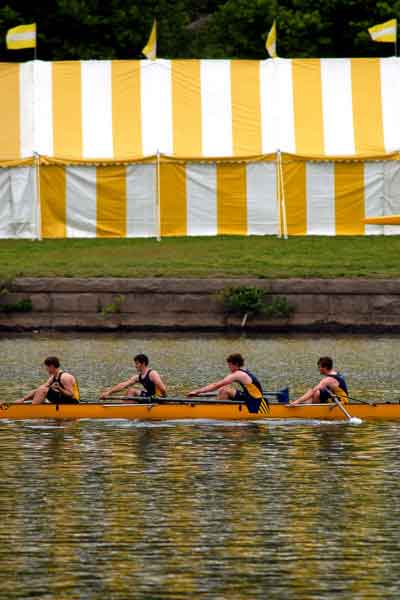 By the way, they're not Canadian Geese. I know this because of a letter I received years ago from the Canadian Consul praising a picture of mine in the newspaper, but chiding me for assigning his country's citizenship to Branta canadensis, which he reminded me, "belong to all of North America."