Instead of traditional brownies or cookies, serve this light and tasty cake at your next party or cookout. This recipe uses a lot less sugar and fat than traditional recipes, but has plenty of flavor.
Almond Chocolate Chip Cake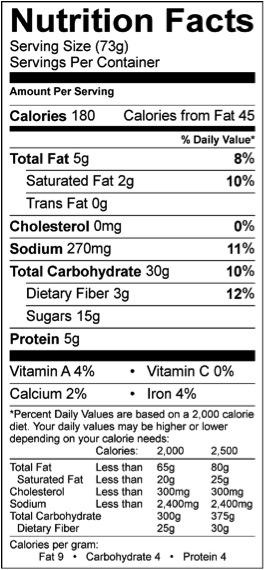 Ingredients:
½ cup light tub butteror butter spread (softened)
½ cup sugar
1 cup liquid egg whites (or 8 fresh egg whites mixed together)
2 cups whole wheat flour
2 tsp baking powder
1 cup unsweetened vanilla almond milk (or skim milk)
1 tsp almond extract
½ cup mini semi-sweet chocoalte morsels
Cooking spray
Directions:
Preheat oven to 350 F degrees. Spray bundt pan with cooking spray.
Cream together butter and sugar in large bowl.
Add egg whites and mix together.
In a separate bowl, mix flour and baking powder.
Gradually add the flour mixture to egg mixture.
Mix in almond milk and almond extract.
Fold in chocolate chips.
Pour mixture into bundt pan and bake for 45 minutes or until a knife inserted in the middle of the cake comes out clean.
After cake has completely cooled, sprinkle a light coating of powdered sugar on top.
Makes 12 servings
---
Have a question for the Healthy Kids panel? Ask it here. Read more from the Healthy Kids blog »