Remember last weekend when the Phillies hosted Roger Waters of Pink Floyd fame and his ginormous 'The Wall' concert?
In case you missed it, Waters transformed Citizens Bank Park into a dystopian view of the past, present and future as part of his epic rock opera by way of a 230 foot long, 40 foot high stage.
If that's too hard to imagine, it looked a little something like this: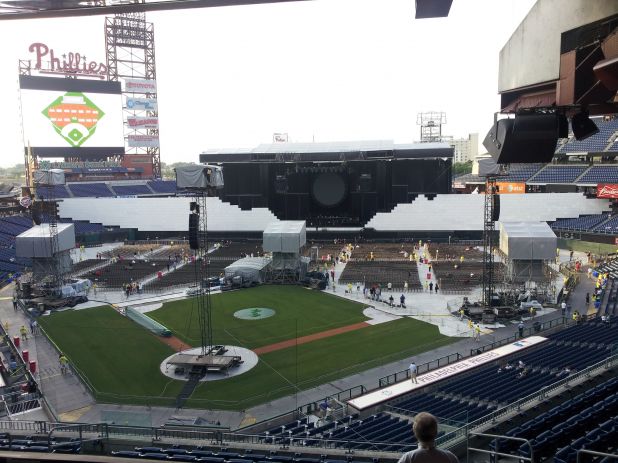 Well, surprise! According to The Inquirer's Matt Gelb, The Wall wreaked havoc on CBP's outfield turf and now that the Phillies are back home, it doesn't look all that great:
What effect this will have on the actual playing surface remains to be seen, but at least now the field at CBP is as ugly as the team that's been playing on it this season.