With a 24/7 schedule of political events, delegates and visitors to the Democratic National Convention had little free time to explore Philadelphia as events neared their end.
But those who were able to venture from the Wells Fargo Center, liked what they saw. The historic city, neighborhoods, people -- and especially the food -- lived up to their expectations.
Well, most of it, anyway.
"Your traffic is horrible," said De'Vante Montgomery, 19, a delegate from Cincinnati, Ohio. "People get mad when you cut them off."
But while the city's traffic gets low scores, cheesesteaks rock, said Montgomery, a political science major at Miami University.
In the Pat's vs. Geno's debate, Montgomery chose Pat's.
"The flavor," he said, adding that if he ever runs for political office his answer may come back to haunt him. "Geno's doesn't have much of a kick."
At least one blogger think that Philadelphia's historic rowhouses could be the solution to California's housing woes.
"They basically look like boxes of instant oatmeal aligned on a grocery shelf," Josh Stephens wrote for the California Planning and Development Report.
Mary Baker, 62, a Florida delegate, who hadn't been to the city since she "was a kid" with her parents, got to see a different side of city services.
"I love your police," said Baker, who had nothing but high praise for Philly's finest after her electric scooter broke down at 1 a.m. in the middle of an intersection.
"Two policemen came to my aid," she said. One of the officers pushed the bright red scooter three blocks to the Marriott Hotel on Market Street, she said. Baker said she was genuinely surprised at how helpful the police were.
"They must have had a pep talk," she said.
Baker said she would love more time to explore the city, especially Reading Terminal Market.
"I could live there," she said.
Allison Renville, 32, a Native American from Sisseton, South Dakota, found just being around the historic parts of the city enjoyable; she loved the architecture and the museums. Renville said she was able to walk "really fast" up the steps of the Philadelphia Museum of Art.
"It was really cool to see that," she said.
The younger vibe and diversity of the city will probably draw her back for a leisure trip one day, she said.
And Uber.
"We don't have Uber," Renville said. "Those are really fun."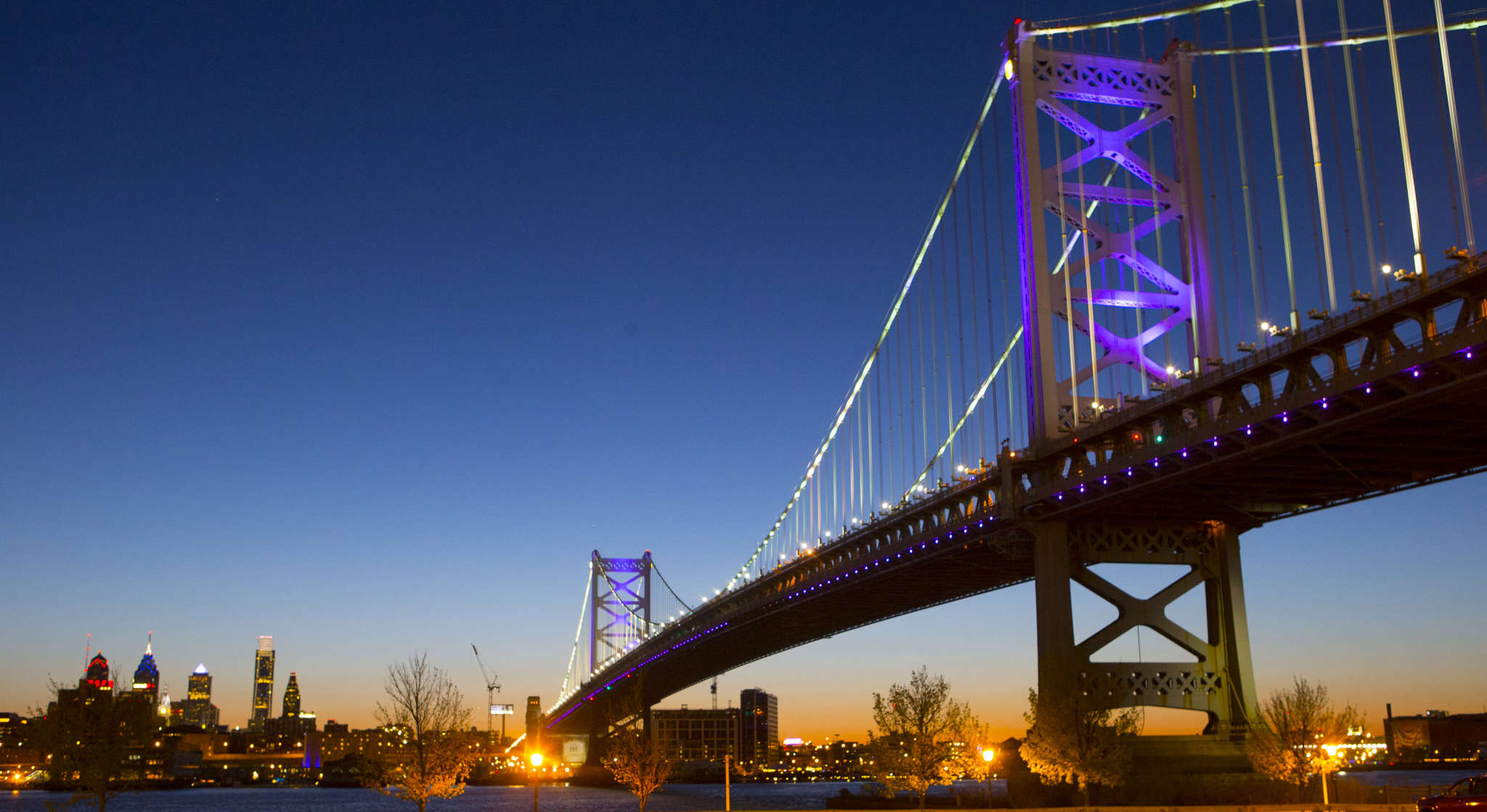 For Barbara Shuler, 54 from Albany, Georgia, it was the view of the city as her bus came over the Ben Franklin Bridge that took her breath away.
"It is beautiful," she said.