Authorities in New Hampshire are searching for a leader of the Sierra Club in New Jersey who went missing while hiking in the White Mountains and was last seen in late June.
Gregory Auriemma, 63, of Brick, N.J., was last seen June 24 in Conway, N.H. Auriemma is the chairman of the New Jersey Sierra Club's Ocean County group.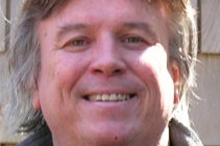 He was reported missing last week after he didn't return to Conway, where he was due back July 5.
"We're very troubled and concerned about Greg being missing for so long," New Jersey Sierra Club president Jeff Tittel said in a statement Monday. "The New Jersey Sierra Club is asking for anyone to join the search, especially experienced hikers in the area."
The New Hampshire Fish and Game Department, which is participating in the search, has determined that Auriemma stayed in the area of the Mizpah Spring Hut in Bean's Grant on or about June 28.
Auriemma was linked to an abandoned campsite near the Dry River Trail in Cutts Grant on Saturday. A team searched the area by land and air. Searchers must hike about four hours to access the area to start searching.
"Our thoughts and prayers go out to Greg and his family," Tittel said in the statement. "We hope he will be found safe and soon."
Auriemma's sister-in-law, Cathy Auriemma, asked for help finding him in a Facebook post published Saturday.
Auriemma was recognized by President Barack Obama as a "Champion of Change" for his efforts with the New Jersey Sierra Club. He was active in recovery efforts after Hurricane Sandy in addition to working on other issues related to climate change and sea-level rises. Auriemma helped restart the Ocean County group about 20 years ago, according to Tittel's statement.
Anyone with information about Auriemma or who would like to participate in the search should contact the New Hampshire Fish and Game Department at 603-271-3361.
This article includes information from the Associated Press.