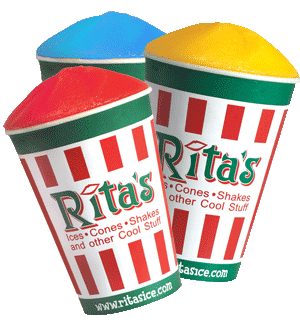 To Philadelphians, it's just "wooder" ice; to Californians, it's a scientific wonder.
Orange County Register reporter Nancy Luna, a self proclaimed "fast food maven," recalls the first time she tried a strawberry-flavored Rita's Italian Ice two years ago.
"The fruit-flavored ice appeared to defy science," she writes. "It's frozen, but semi-liquid at the same time."
As part of its West Coast expansion, Rita's will open 40 shops in the O.C. over the next few years.
The Philly favorite will be competition for at least one local shop. To give the residents an idea of what to expect, Luna interviewed Jonathan Fornaci, Rita's chief executive: "It's not shaved ice. It's not a snow cone. It's water, fruit (purées) and sugar and you put it into a special machine that cools it to 22 degrees," Fornaci explained. "I've lived all over the world, and I've never had anything like this product."
See the article here.