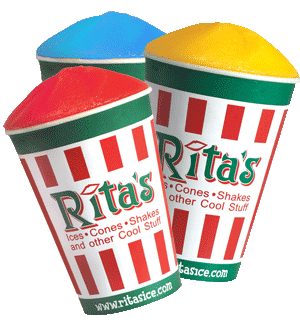 To Philadelphians, it's just "wooder" ice; to Californians, it's a scientific wonder.
Orange County Register reporter Nancy Luna, a self proclaimed "fast food maven," recalls the first time she tried a strawberry-flavored Rita's Italian Ice two years ago.
"The fruit-flavored ice appeared to defy science," she writes. "It's frozen, but semi-liquid at the same time."
As part of its West Coast expansion, Rita's will open 40 shops in the O.C. over the next few years.