Northeast Philly is about to get creepier. The Insectarium has gotten a major overhaul, including a new butterfly pavillion and bugs that smell like vinegar. This is a must-visit for little ones who are insect obsessed.
It'll be crazy nice outside this weekend so why no get out? We've got six hikes for beginners that are perfect to get you into summer shape.
March is also around the corner and there's so many super fun things to do. Here's five you have to look forward to.
IT'S NOT CLASSICAL, IT'S…
HBO's Game of Thrones gets our hearts racing before the show even starts — think uber-catchy, pounding theme song. GoT composer Ramin Djawadi, with a full orchestra and choir, brings the musical backbone of the Seven Kingdoms (and beyond) to South Philadelphia. Just watch out for those dragons. —Molly Eichel
7 p.m. Sunday, Wells Fargo Center, 3601 S. Broad St. $39.50-$99.50, 215-336-3600, wellsfargocenterphilly.com.
PARTY
Start your weekend with a silent disco in the galleries of the Philadelphia Museum of Art. Put on headphones, choose your music, and get down to music only you can hear. That's not all: Make love notes with Colette Fu, get a new perspective on Marcel Duchamp's work with sexologist Timaree Schmit, and listen to Shakespearean characters lament love. —M.E.
5 p.m. Friday, Philadelphia Museum of Art, 2600 Benjamin Franklin Parkway, free after admission, philamuseum.org/artafter5
DANCE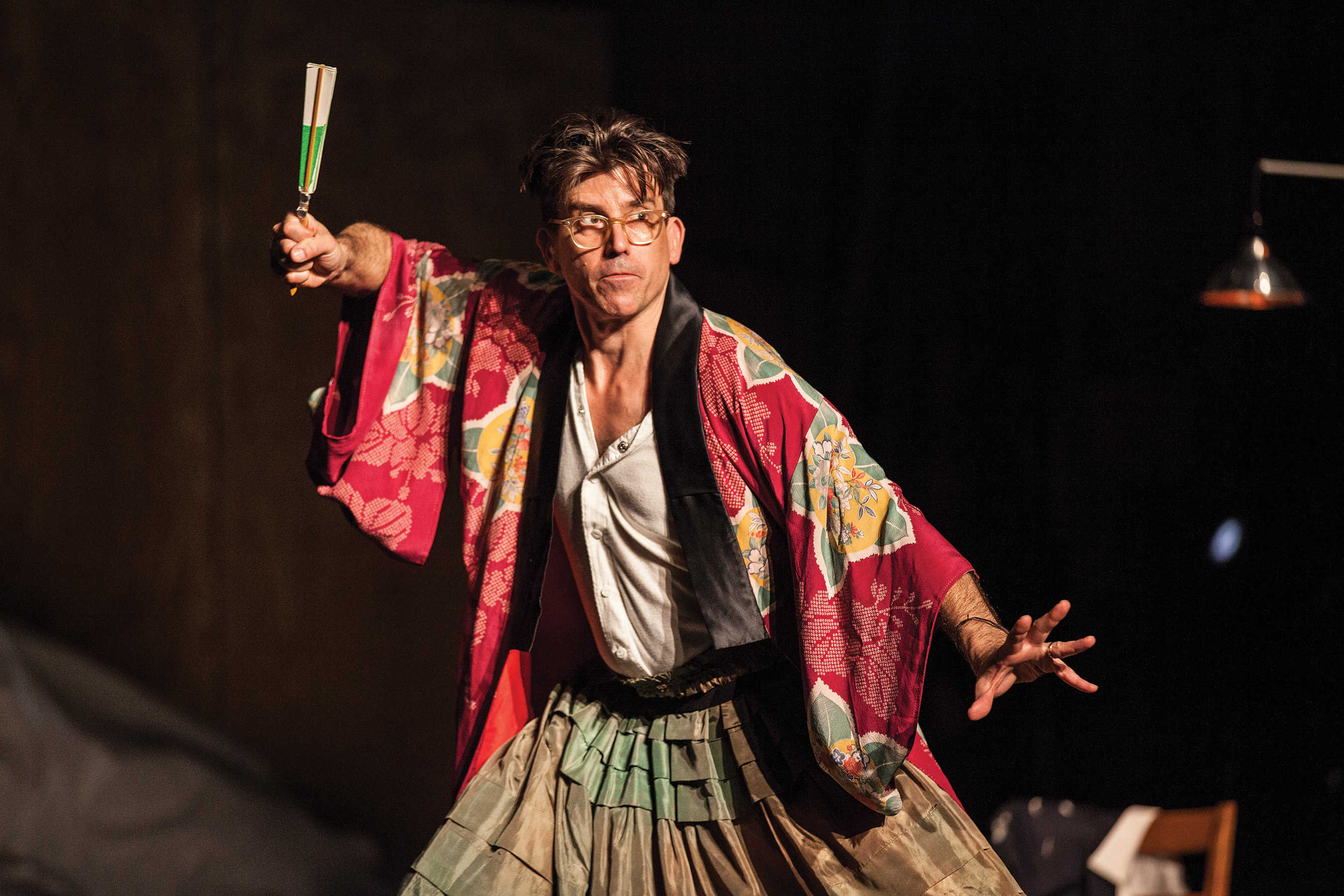 The esteemed dancer and choreographer used elements of Japanese Noh theater, along with video, music, and text, in his work I Understand Everything Better, a multidisciplinary dance about love and loss, he performs with his company, Advanced Beginner Group. The piece draws from his experiences in 2012, caring for his dying father (a veteran actor with Mabou Mines, and a friend of Samuel Beckett) while Hurricane Sandy hit (and shortly after the death of his mother, also an actress). The result is an intimate (a cast of four plays all roles) and moving experience. — Michael Harrington
8 p.m. Friday and Saturday, Bryn Mawr College's Hepburn Teaching Theater Auditorium, Goodhart Hall, 150 N. Merion Ave., Bryn Mawr, $20; $18 seniors; $10 students, 610-526-5210, brynmawr.edu/arts/series.html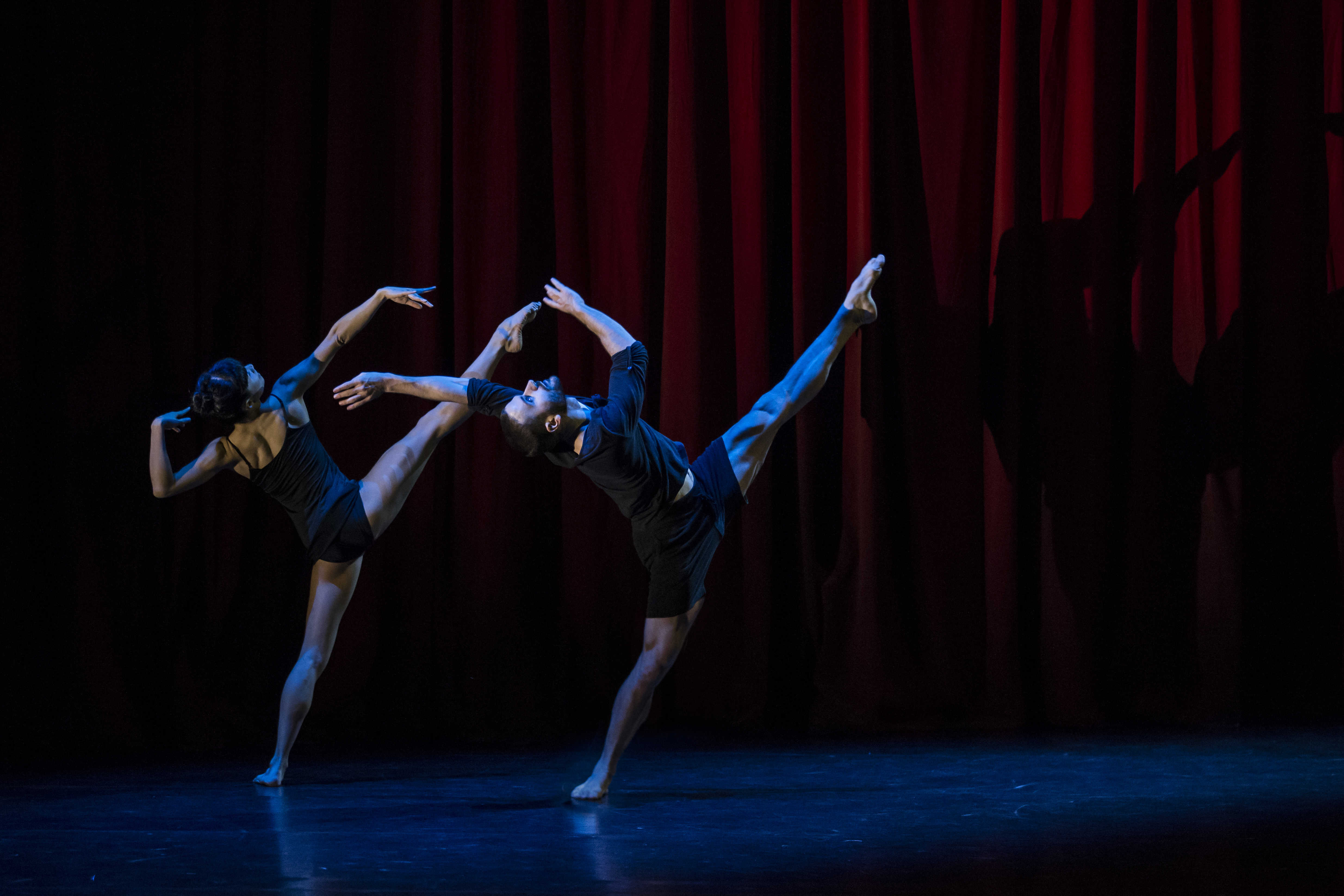 The acclaimed Australian contemporary dance troupe performs kinetic, cerebral works by artistic director Rafael Bonachela. — M.H.
8 p.m. Friday, Swarthmore College, Lang Performing Arts Center Pearson-Hall Theater, 500 College Ave., Swarthmore, 610-328-8000, free, www.swarthmore.edu
COMEDY
The Daily Show With Trevor Noah correspondent takes her act on the road. The former Late Night With Seth Meyers writer has also made waves in the digital space with her web series Now Hiring and Used People. — Molly Eichel
8 and 10:15 p.m. Friday, 7:30 and 9:45 p.m. Saturday, Punch Line Philadelphia, 33 E. Laurel St., $20, 215-606-6555, punchlinephilly.com
CLASSICAL
The fine cellist, with pianist Anna Polonsky, plays Schumann's Adagio and Allegro, Brahms' Cello Sonata in F Major, an arrangement of Bach's Pastorale in F Major for Organ, and Chopin's Cello Sonata. — M.H.
8 p.m. Friday, American Philosophical Society, 104 S. Fifth St., $25, 215-569-8080, www.pcmsconcerts.org
Dirk Brosse conducts a special program of extraordinary American music by John Corigliano, Walter Piston, Austin Wintory, and Eric Whitacre. Violinist Michael Ludwig solos in Kenneth Fuchs' gorgeous "American Rhapsody" (which he recorded) and Daron Hagen's Songbook (which was composed for him). — Tom Di Nardo
2:30 p.m. Sunday and 7:30 p.m. Monday, Perelman Theater at the Kimmel Center, Broad and Spruce Streets, $35-89, 215-893-1999, kimmelcenter.org.
Continuing their season of music inspired by poetry, the ensemble presents six new chamber works composed in response to Susan Stewart's poetry, plus a work by Friedrich Haas. In this imaginative spirit, the Network musicians, led by Jan Krzywicki, again enlarge the repertory. — T.D.N.
3 p.m. Sunday, Settlement Music School, 416 Queen St., 3 p.m. Sunday, $20, 215-848-7647, networkfornewmusic.org.
Under the baton of Gary White, these exuberant young musicians perform music by Liszt and Saint-Saens, plus the stirring Eighth Symphony of Antonin Dvorak. — T.D.N.
3 p.m. Sunday, First Presbyterian Church in Germantown, 35 W. Chelten Ave., free, 215-351-0363, philadelphiasinfonia.com.
KIDS
Based on the beloved books by Harry Allard, this musical has the wild pupils of Room 207 searching to find their sweet teacher when a strict substitute shows up. This one is best for ages 5 to 10. — M.H.
11 a.m., 1 and 3 p.m. Saturday, 11 a.m. and 1 p.m. Sunday, Bristol Riverside Theatre, 120 Radcliffe St., Bristol, $25; $15 students, 215-785-0100, www.brtstage.org
This kids' festival features myriad activities, including a chance to play a combination of paintball and laser tag, marvel at magician Chad Juros, ride a pony, decorate a cupcake, interact with a raptor from the Franklin Institute's Jurassic World: The Exhibition (our advice: Run!), and meet Nickelodeon star Jack Griffo (The Thundermans). — M.H.
Noon Saturday, Boardwalk Hall, 2301 Boardwalk, Atlantic City, $10, 800-736-1420, www.boardwalkhall.com
Try Hockey for Free Day
All four Flyers skate zones will offer free clinics as part of USA Hockey's Try Hockey for Free program so kids can take a spin on ice before committing to a youth league. The program is geared at ages 4 through 9. Register at tryhockeyforfree.com.
8 a.m. Flyers Skate Zone, 501 N Albany Ave., Atlantic City, 609-441-1780; 4:25 p.m. Aria Health Flyers Skate Zone, 10990 Decatur Rd., 215-618-0050; 8:45 a.m. Virtua Health Flyers Skate Zone, 6725 River Rd, Pennsauken Township, 856-488-9300; 1:10 p.m. Virtua Center Flyers Skate Zone, 601 Laurel Oak Rd, Voorhees Township, 856-309-4400, free, tryhockeyforfree.com
STAGE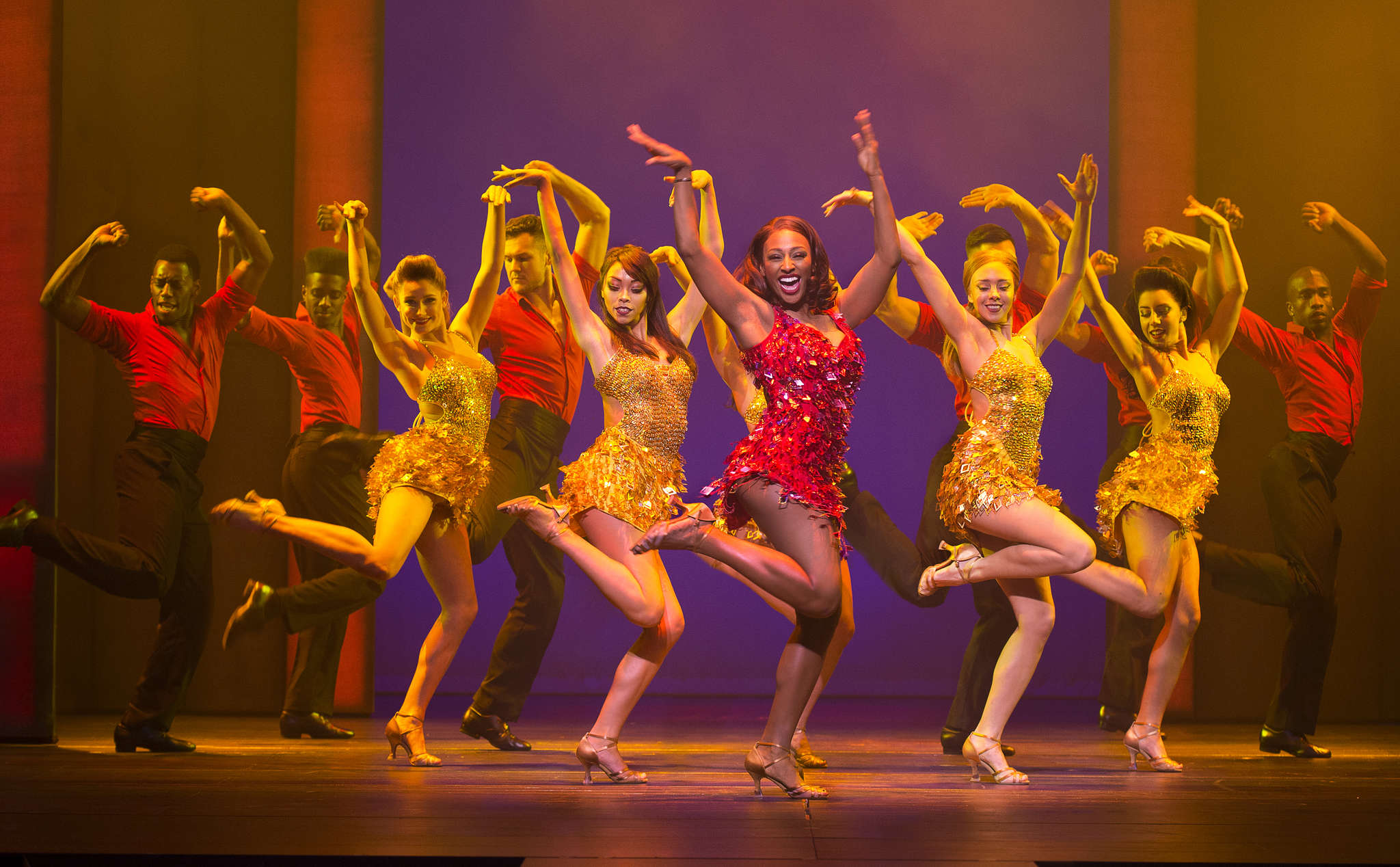 Based on the 1992 film about a former Secret Service agent protecting a superstar singer, Alexander Dinelaris' musical stars Deborah Cox in the role made famous by Whitney Houston, with Judson Mills (Walker, Texas Ranger) as her protector. — M.H.
8 p.m. Friday, 2 and 8 p.m. Saturday, and 1 and 6:30 Sunday, the Academy of Music, Broad and Locust Streets, $20 to $145, 215-893-1999, kimmel.org
DRINK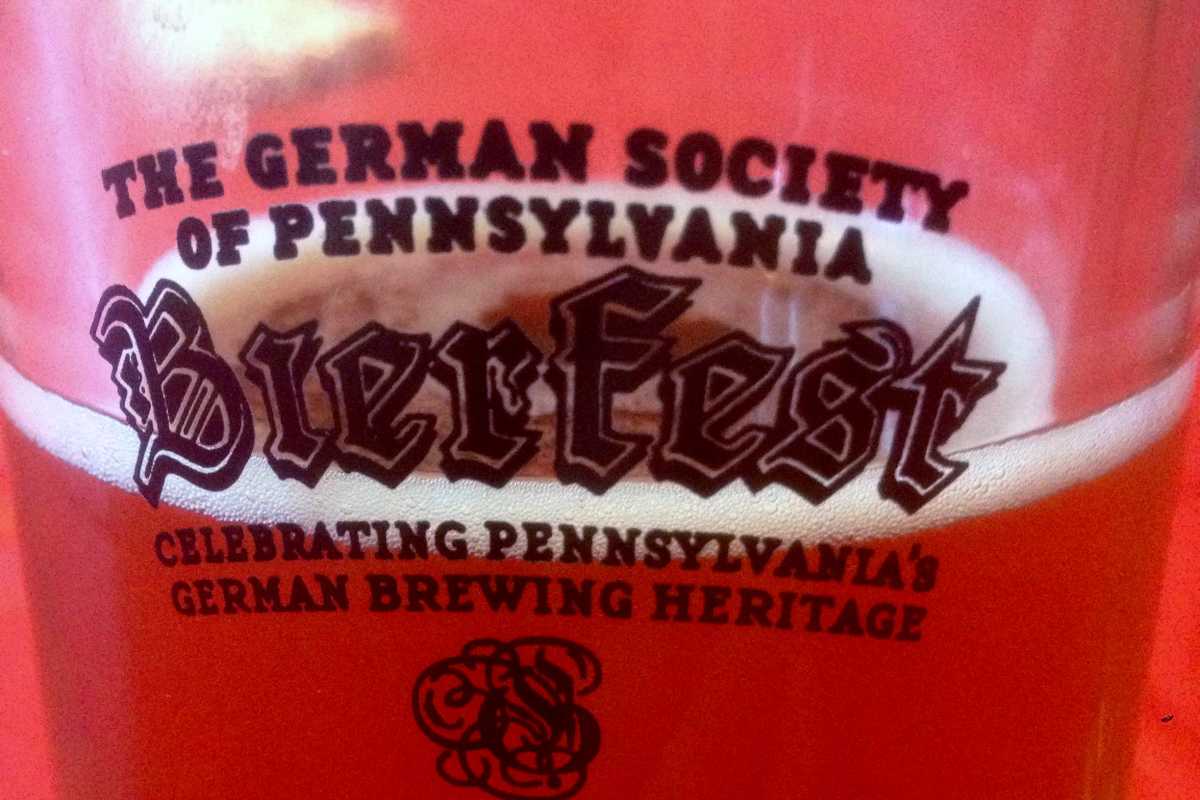 Pennsylvania's German brewing heritage is celebrated with local brews from the likes of Philly's 2nd Story and Yards, Downingtown's Victory, Perkasie's Free Will, Phoenixville's Sly Fox, Adamstown's Stoudts Brewing, and Pottsville's Yuengling & Sons (of course), plus Pittsburgh's fine Penn Brewery. From the fatherland comes favorites such as Ayinger, Dinkelacker, Hacker-Pschorr, Jever, Paulaner, and Warsteiner. Also on tap: the ladies of Philly Roller Derby (take your shot at arm-wrestling them!), our drinks columnist Marnie Olds (go ahead, try to match her expertise!), Miss Candy Mayhem's burlesque, music by the bluegrass band Man About a Horse and oompah-funk outfit Polkadelphia, Les the Mentalist, and Edgar Allan Poe impersonator Helen McKenna-Uff. — M.H.
2 to 5:30 p.m. Saturday, German Society of Pennsylvania, 611 Spring Garden St., $48, 215-627-2332, www.PhillyBierfest.com.
It hasn't felt much like winter as of late, but that shouldn't stop you from enjoying the 60-plus brews poured in Kennett Square on Saturday. Shady Grove provides the tunes, while food trucks like Abuelita's Empanadas, Dia Doce, Natalie's Fine Food, the Polish Connection, and Southbound BBQ will provide the eats. —M.E.
12:30-4 p.m. Downtown Kennett Square, 600 S. Broad St., Kennett Square, $15 (designated driver); $60 (general admission); $100 (VIP admission), kennettwinterfest.com.
NATURE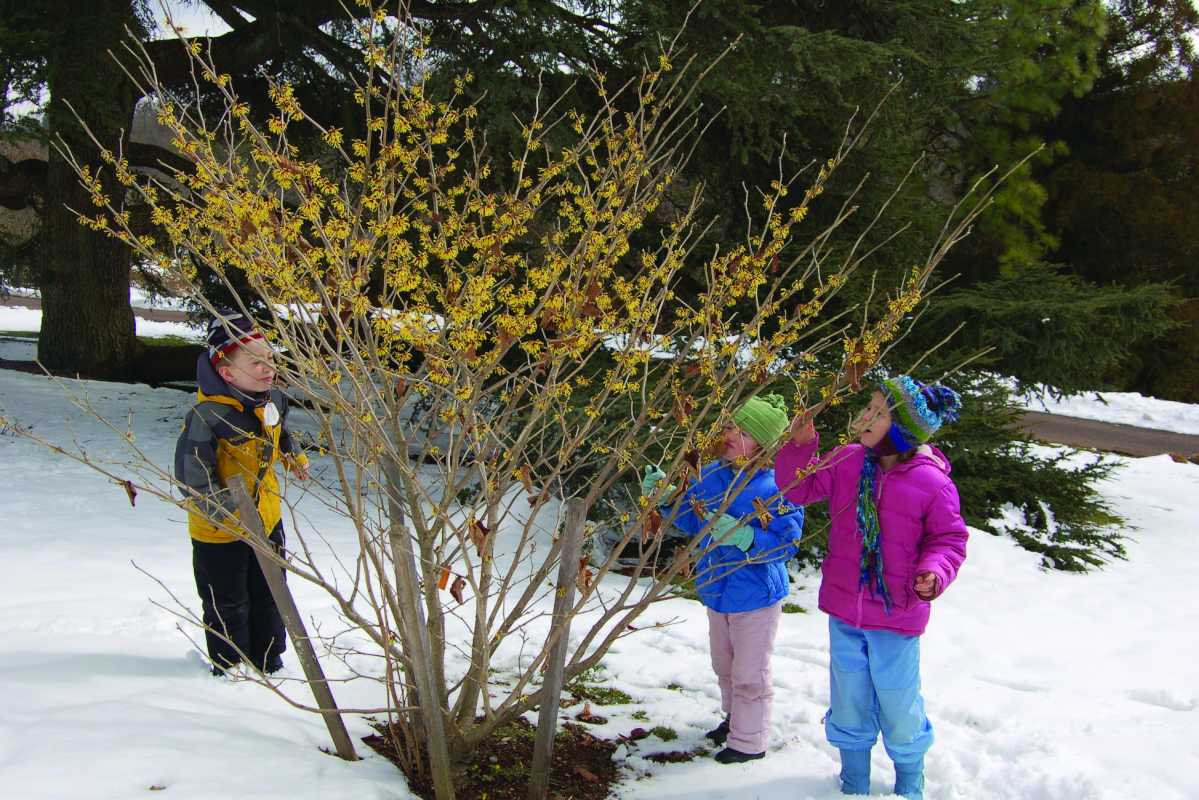 Among the first harbingers of spring, witch hazel shrubs are many-colored splendor. The Morris Arboretum has more than 70 varieties of Hamamelis, and you can follow a scavenger-hunt map to find 'em all. — M.H.
1 to 3 p.m. Saturday, Morris Arboretum, 100 E. Northwestern Ave., $17; $15 seniors; $9 students and ages 3 to 17; ages under 3 free (includes garden admission), 215-247-5777, www.morrisarboretum.org
MUSIC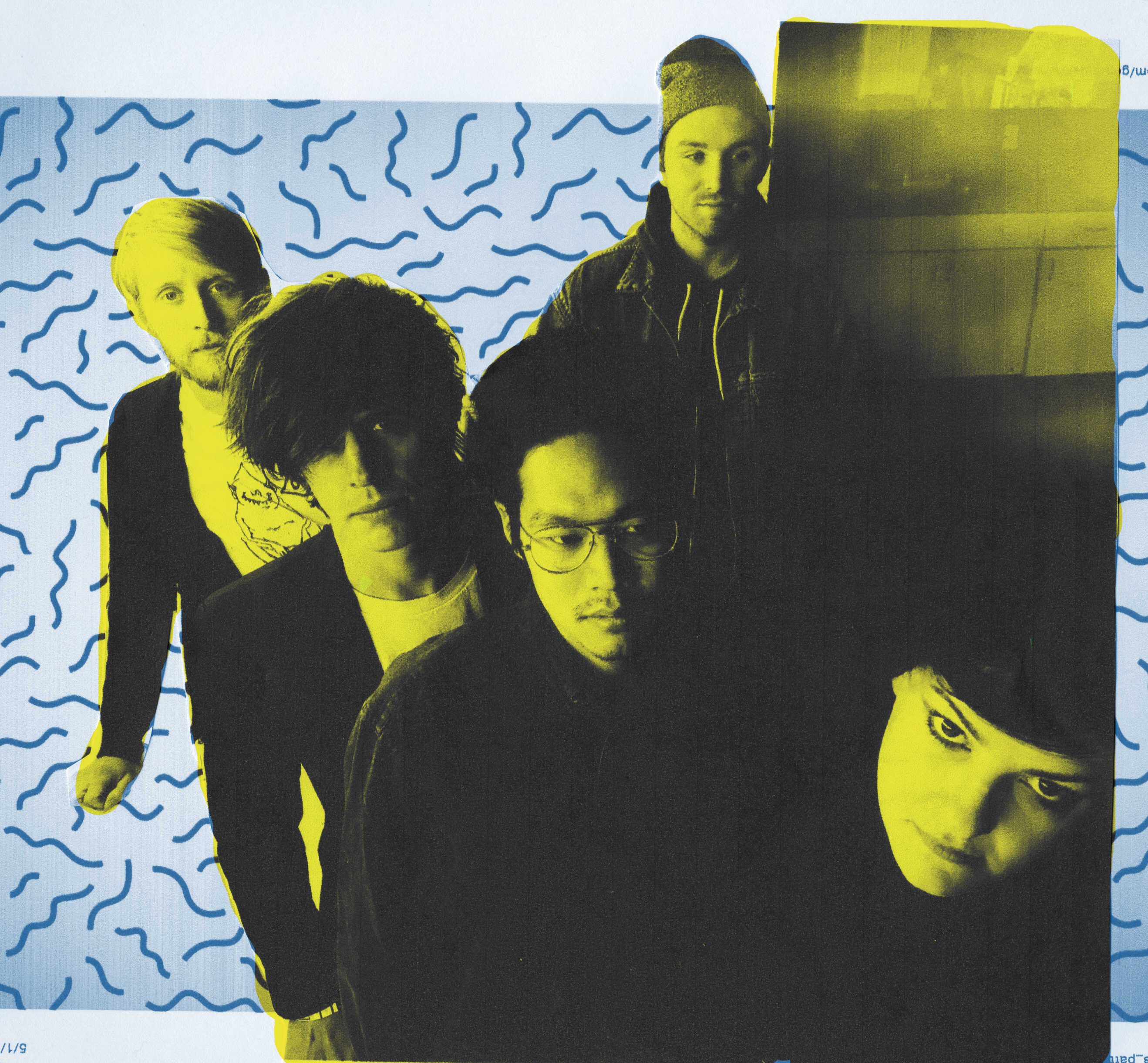 Today, "Indie Pop" can apply to a wide range of styles, but one of its original designations was to U.K. groups that flourished outside the mainstream in the 1980s (think the Wedding Present and the Shop Assistants). That era of buzzy guitars and sweet melodies inspires many of the bands playing Friday's Indie Pop Prom at the First Unitarian Church, including Sports, Mercury Girls (pictured, who are finally finishing their debut album), and Brooklyn's the Pains of Being Pure at Heart (the only nonlocal band on the impressive bill). Representing the punkier definition of indie pop: Swanning and SAD13 (the solo project of Speedy Ortiz's Sadie Dupuis). Formal dress, and pop-happy smiles, encouraged. — Steve Klinge
8 p.m. Friday, First Unitarian Church, 2125 Chestnut St. $15. 215-821-7575, r5productions.com.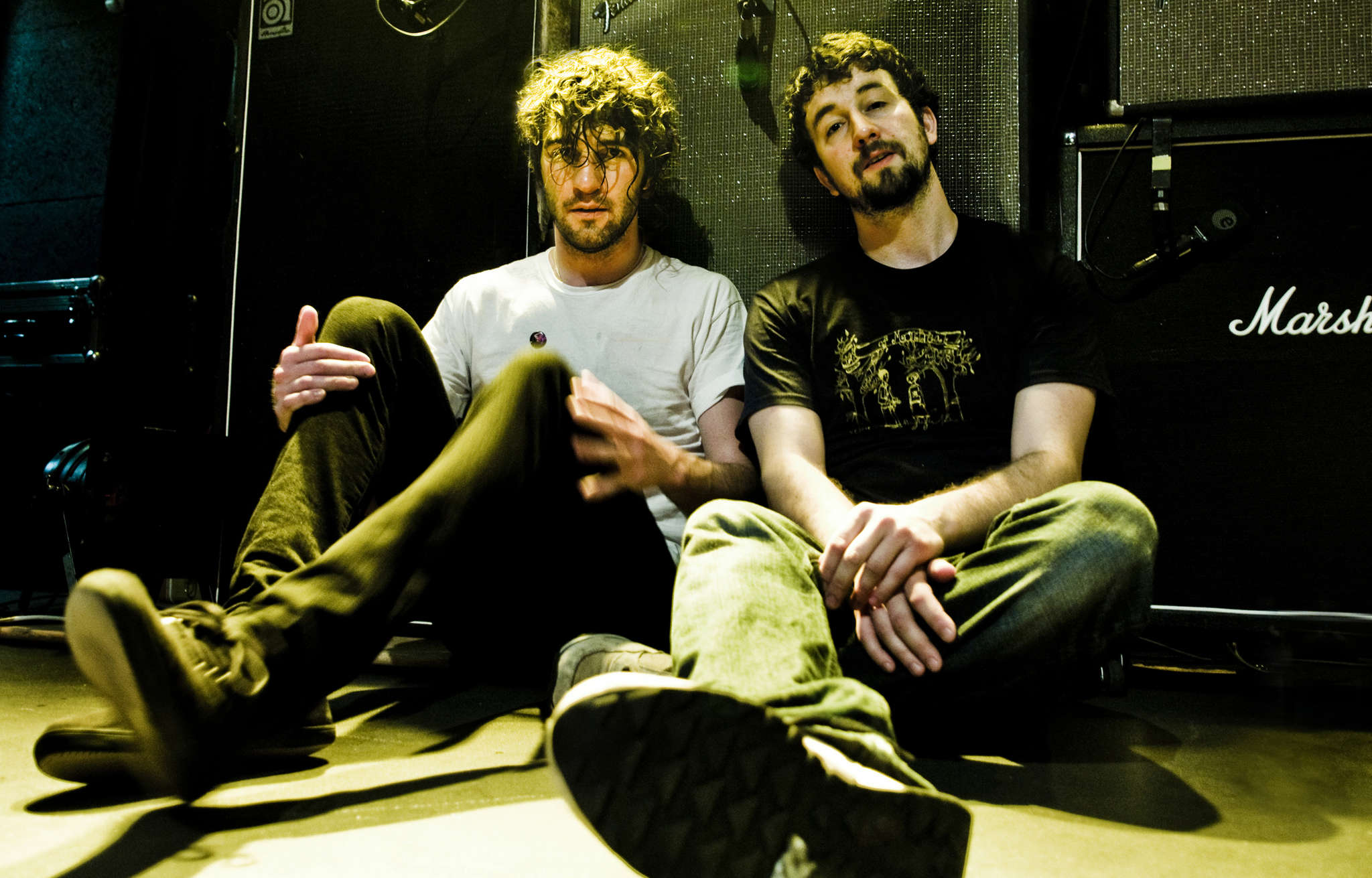 The Canadian alt-rock duo, out of sight for a few years, have emerged with a dynamite new album, Near to the Wild Heart of Life, and a cover of Talking Heads' "Love Goes to a Building on Fire." What more do you need to know? They're here for a two-night stint (Friday is sold out, but tickets might be had here and there). — M.H.
9 p.m. Friday and Saturday, Union Transfer, 1026 Spring Garden St., $20, 215-232-2100, www.utphilly.com
Ensemble Novo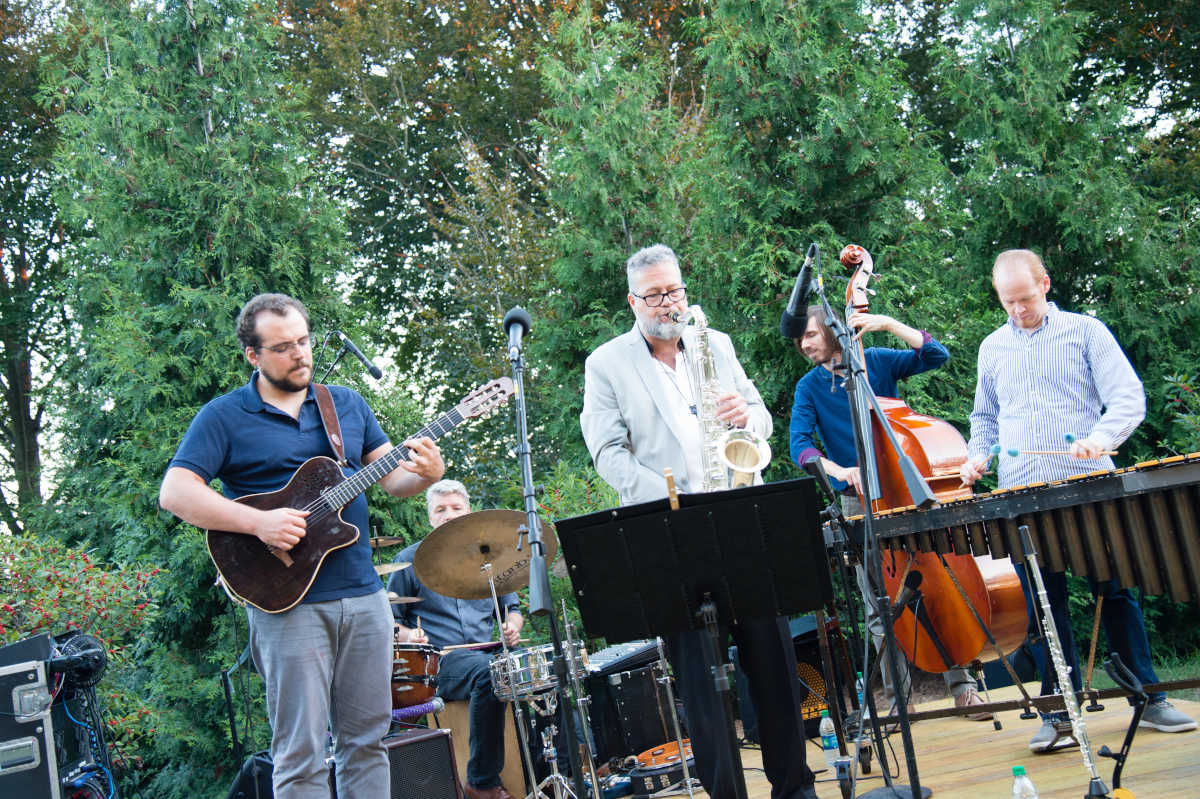 Known initially as a journalist (you might remember him from his time as an Inquirer music critic or for his New York Times bestselling 1000 Recordings to Hear Before You Die), Tom Moon is also a tenor saxophonist and flutist who loves the sandy sound of Brazil circa 1960s and early '70s. This cool, adventurous period of jazzy Música popular Brasileira – the torrid tones of post-bossa nova made by samba-scene elders such as Antônio Carlos Jobim and Egberto Gismonti and then-newbies like Milton Nascimento – is what inspired Moon's Ensemble Novo and its Murderers' Row of Philadelphia players (vibraphonist Behn Gillece, guitarist Ryan McNeely, percussionist Jim Hamilton, bassist Mark Przybylowski) to make its sophomore effort, Look to the Sky. — A.D. Amorosi
6 p.m. Thursday, 7 p.m. Friday & Saturday, three sets each night, Paris Bistro, 8229 Germantown Avenue, Chestnut Hill. $5-$15. 215-242-6200, parisbistro.net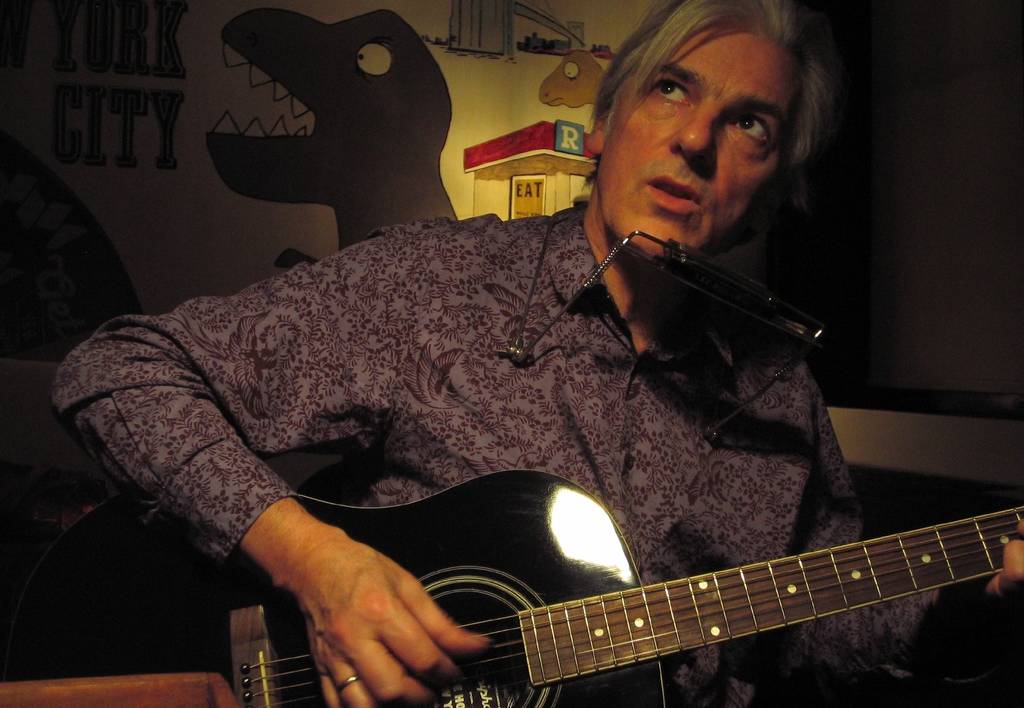 For more than 40 years, British troubadour Robyn Hitchcock has churned out compelling, pop-infused folk-rock – with the Soft Boys in the 1970s, the Egyptians in the 1980s, and as a solo artist. In April, the now-Nashville-based musician will release his 21st album, this one self-titled, which he's calling "an ecstatic work of negativity." The sonically ambitious effort combines lush melodies, biting wit, and righteous anger, and features guests that include Grant Lee Phillips, Gillian Welch, and Hitchcock's girlfriend, Aussie country singer Emma Swift. Coming off a pair of sold-out NYC gigs to perform his 1981 solo debut, Black Snack Diamond Role, the always-engaging Hitchcock will undoubtedly offer a mix of old and new, along with his trademark semi-surreal storytelling. – Nicole Pensiero
8 p.m., Thursday, March 2, Sellersville Theatre, 24 W. Temple Ave., Sellersville, $25-$39.50, 215- 257-5808, www.st94.com