MARDI GRAS
Did you miss out on the Mummers' Broad Street strut? Head to Manayunk and party like it's Fat Tuesday as 16 string bands do their thing down Main Street for an encore performance. The Mummers take to the streets from 11 a.m. to 1 p.m., but Manayunk has a full day of family-friendly activities at the ready, like face-painting and photo booths, for those who find the New Year's Day scene a little too celebratory for the little ones. — Molly Eichel
11 a.m.-1 p.m. Saturday, Main Street, Manayunk, free, 267-437-2127, www.mummersmardigras.com
Celebrate 33 years of Mardi Gras strutting with the Wild Bohemians who will parade down South Street wearing crazy costumes and playing their instruments. They specialize in what they call Cajun, zydeco, Dixieland, Mardi Gras street music, jazz, R&B, and their own special blend, deemed swamp stomp. The best part of all is that you're invited to join in on the action. It all starts at — where else? — Fat Tuesdays (431 South St.) and crawls to various other South Street bars from there. The Wild Bohemians will also be at the World Café Live for a show Mardi Gras night, Feb. 28. — M.E.
1-6 p.m. Sunday, South Street, free, southstreet.com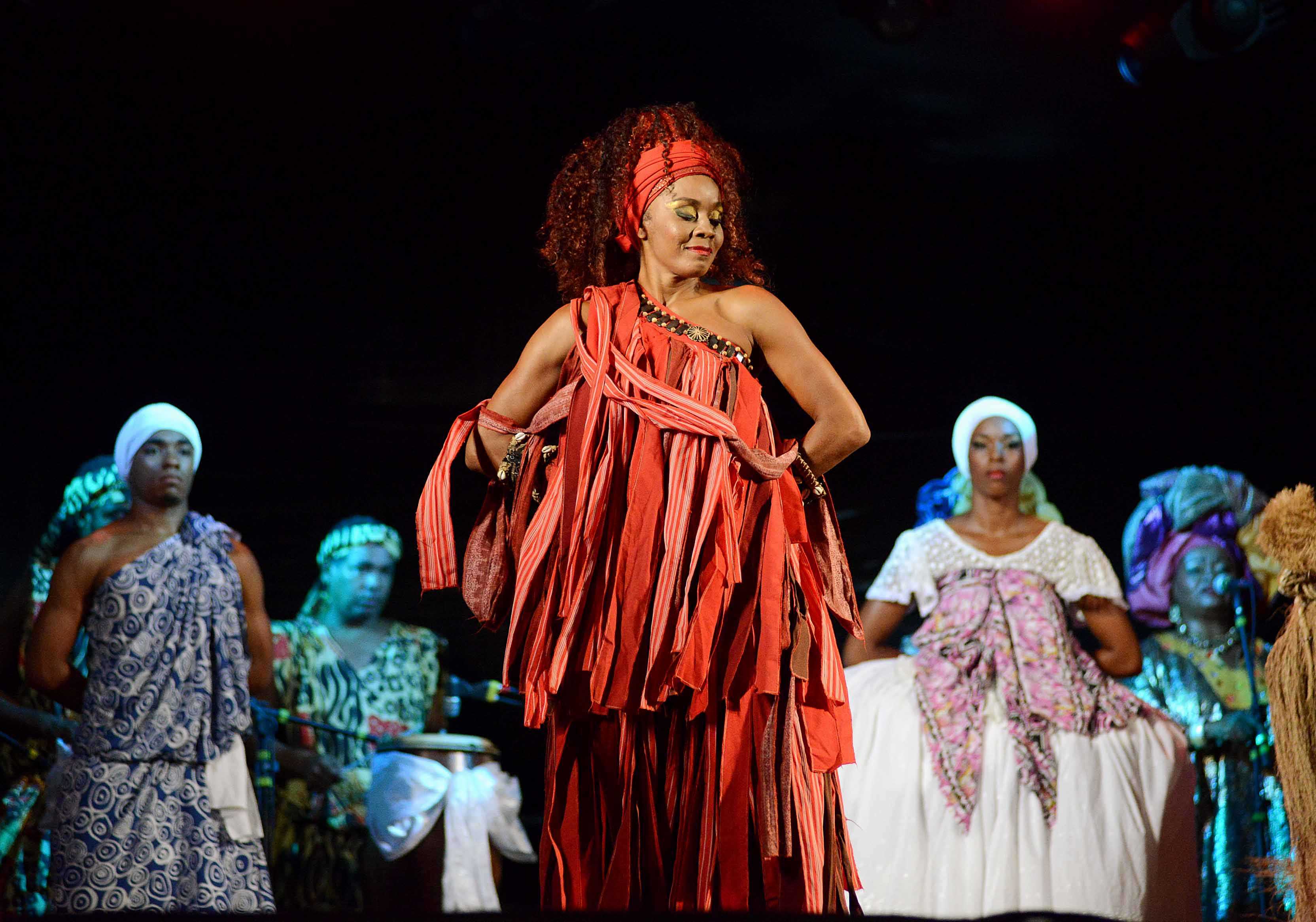 Celebrate Carnival — not technically the same as Mardi Gras, but celebrating the same idea — without going to Rio. This 38-member troupe of Brazilian dancers, singers, and musicians performs samba and capoeira (a form of martial arts dance) in fabulous fashion. Tudo bem! — Michael Harrington
8 p.m. Friday, Merriam Theater, 250 S. Broad St., $29 to $69, 215-893-1999, www.kimmelcenter.org
RUN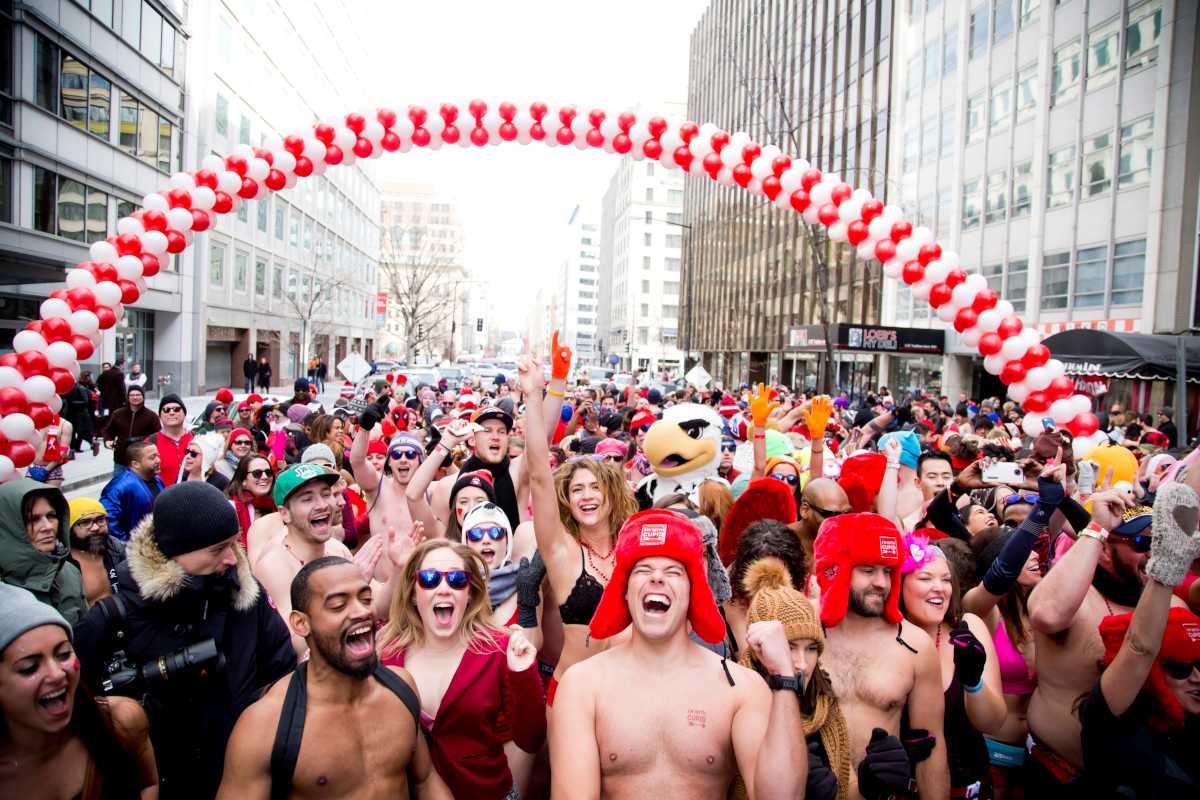 Valentine's Day isn't over yet. Join hundreds of runners in their skivvies Saturday to raise money for neurofibromatosis. This is a one-mile fun run, culminating in a big party (think open bar) at Xfinity Live, so you don't have to train Broad Street Run-style. Halos, wings, and other Valentine's Day-themed undies are not just welcomed but encouraged. The party starts at noon so you can get nice and toasty before the 2 p.m. run. — M.E.
Noon, Saturday, Xfinity Live, 1100 Pattinson Ave., $35 registration and up, cupidsundierun.org
STAGE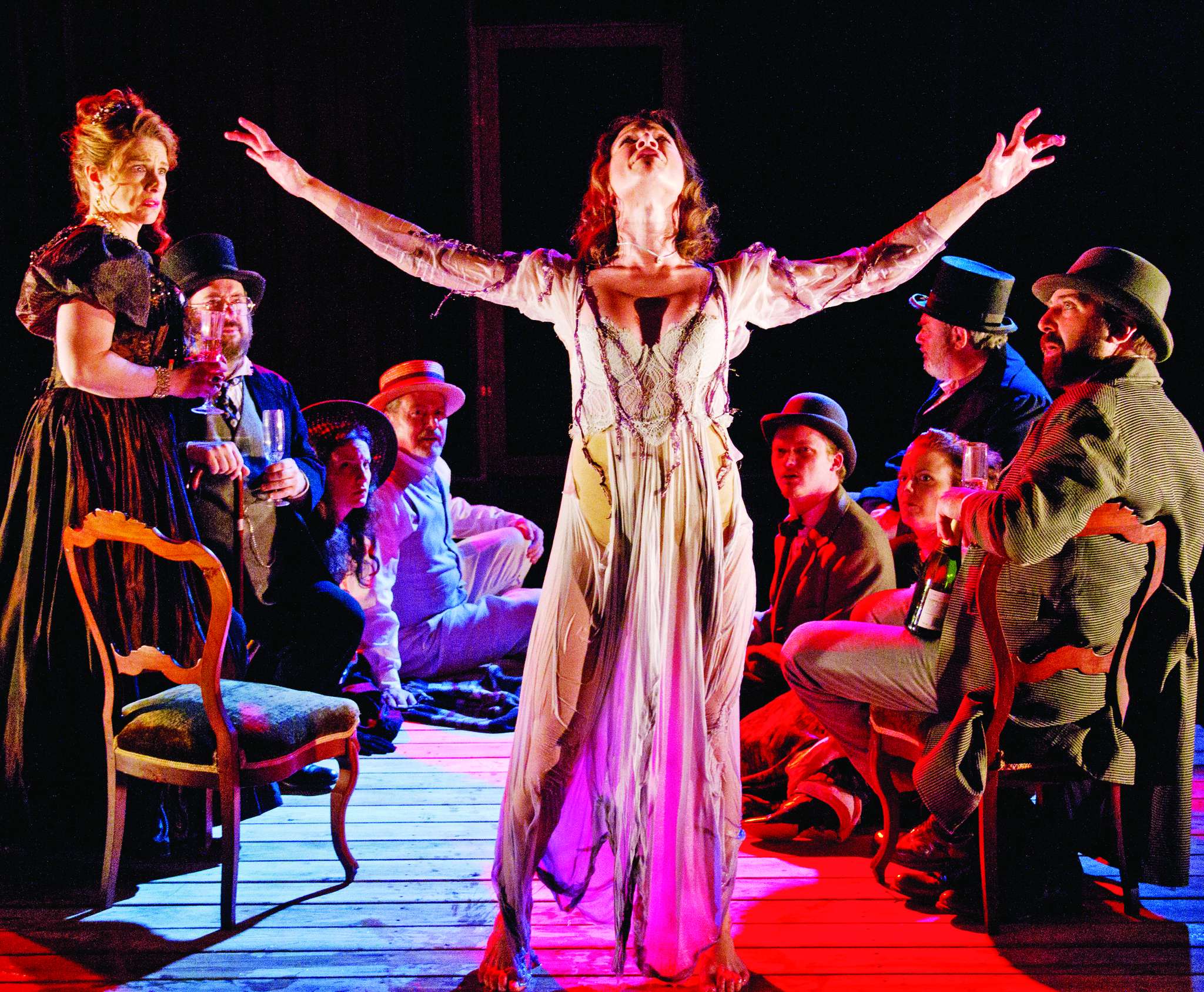 The 19th-century Russian short-story writer and playwright Anton Chekhov changed modern approaches to both genres. His first stage success (though the author thought it a failure, and assumed well-wishers were pranking him), a portrait of artists and socialites at play on a country estate, gets a "symbolist" production from the intriguing EgoPo Classic Theater. — M.H.
8 p.m. Friday, 3 and 8 p.m. Saturday, 3 p.m. Sunday at the Latvian Society Theater, 531 N. Seventh St., $25 and $32, 267-273-1414, www.egopo.org
DANCE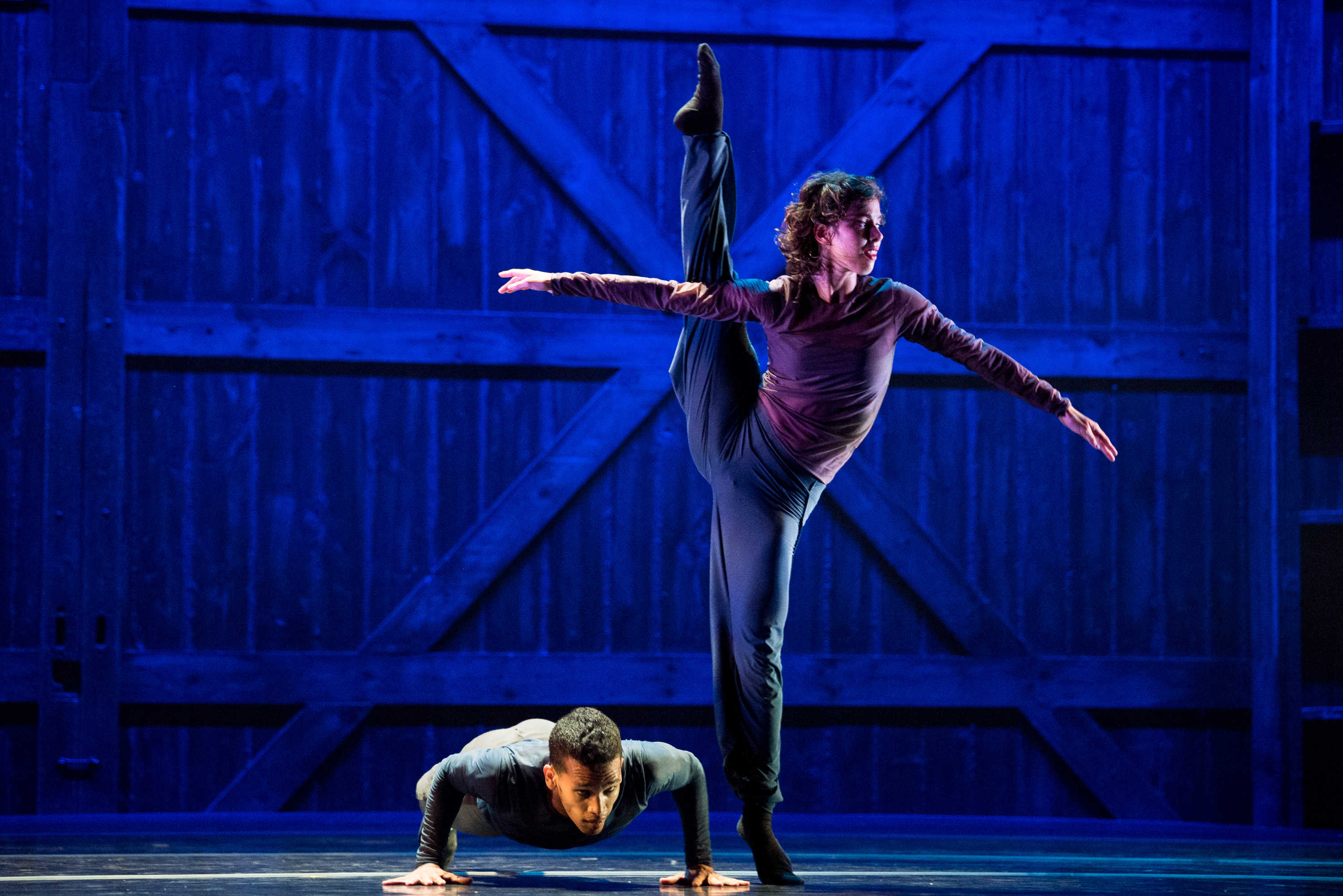 The exciting Cuban troupe performs modern dance works by Osnel Delgado (24 hours and Dog, set to music by Arturo O'Farrill) and Philadelphia's own Ronald K. Brown (Why You Follow, set to Afro-Cuban jazz and pop). — M.H.
8 p.m. Friday, 2 and 8 p.m. Saturday, 3 p.m. Sunday, at the Prince Theater, 1412 Chestnut St., $20 to $60, 215-422-4580, www.princetheater.org/next-move
KIDS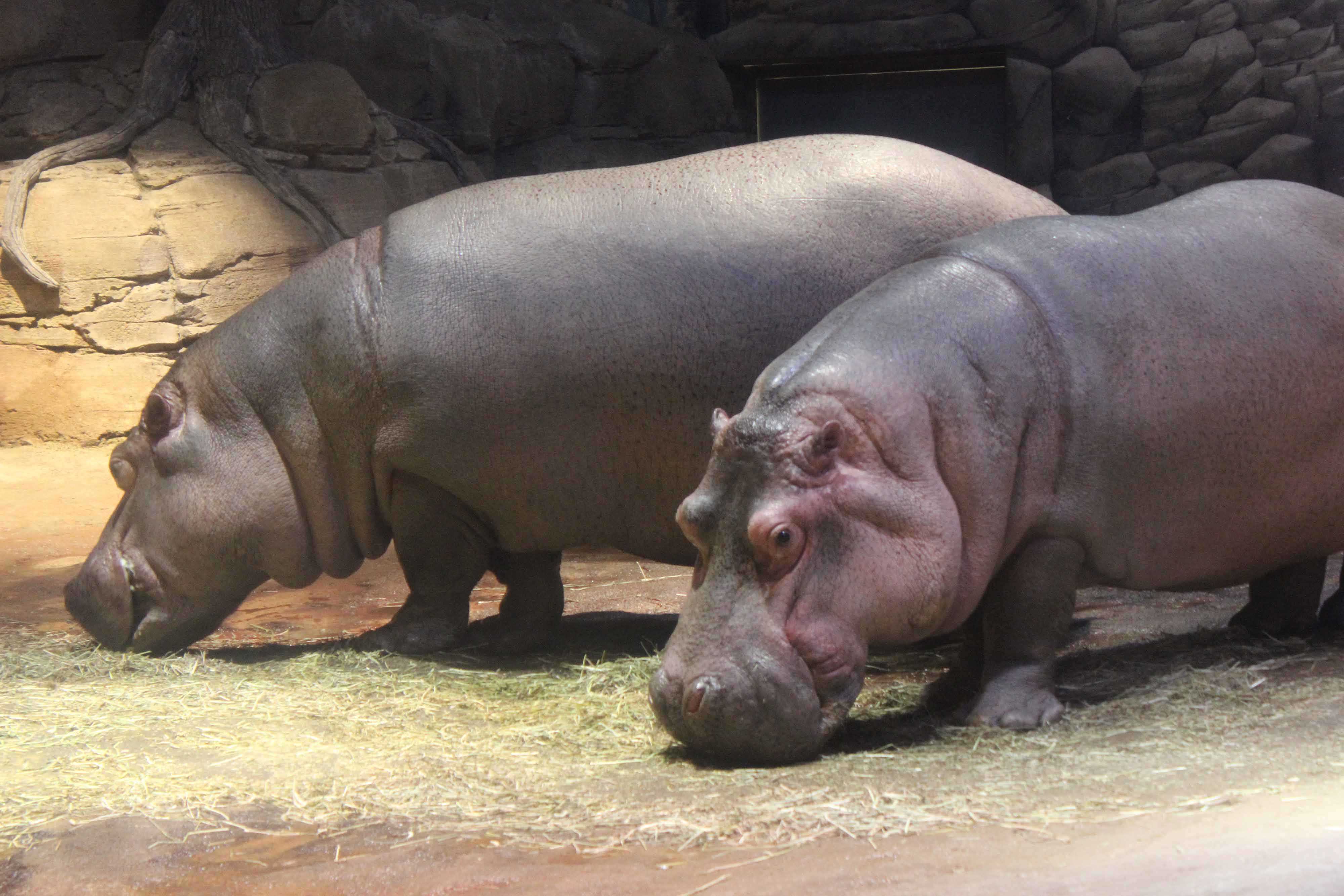 We know, one should be aware of hippos at all times. But this is a great chance to show some appreciation for our own outstanding Hippopotamus amphibius citizens — Button and Genny of Camden. The event features hippo-themed games, crafts, biologists discussing their care and feeding — and a chance to take home a special "kiss" painting featuring a nose print from either of the hip hippos. (Yep. we're in love!) — M.H.
10 a.m. to 5 p.m. Saturday through Monday, Adventure Aquarium, 1 Riverside Dr., Camden, $28; $21 ages under 12, 856-365-3300, adventureaquarium.com
It's Garfield's birthday, but nobody remembers, so he runs away ... until he gets hungry. Based on Jim Davis' comic strip about the sardonic, rotund feline. — M.H.
Through Feb. 18, Walnut Street Theatre, 825 Walnut St., $14.50-$16.50, 215-574- 3550, walnutstreettheatre.org

The Philadelphia Improv Theater stages their first family-friendly improv show featuring the instructors for their kids and teens improv classes, as well as PHIT's regular improvisers. It's an excellent chance to get your kids acclimated to live performance (what's better than being able to direct the performers on stage?), and they might get interested in improv themselves. Saturday's show is the start of a weekly gig for the Finders Keepers. -- M.E.
5 p.m. Saturday, PHIT Comedy @ The Adrienne Theatre Mainstage, 2030 Sansom St., 1st floor, $12 (adults); $6 (kids); $30 (family four pack), 267-233-1556, phitcomedy.com
COMEDY
Like sketch? These beloved New Yorkers hit Good Good Comedy for one night only. Matt Porter and Charlie Hankin created the Comedy Central webseries New Timers, and have created original comedy for the likes of Adult Swim, MTV, and Chronicle Books. — M.E.
8:30 p.m. Saturday, Good Good Comedy, 215 N. 11th St., $10, 215-399-1279, goodgoodcomedy.com
CLASSICAL MUSIC
Back from their Florida tour, the orchestra hosts 90-year-old guest conductor Herbert Blomstedt in Brahms' lush Third Symphony. As their soloist, the brilliant pianist Garrick Ohlsson has chosen Mozart's gleaming "Piano Concerto No. 25" from his huge repertory. —Tom Di Nardo
2 p.m. Friday and Sunday; 8 p.m. Saturday, Verizon Hall at the Kimmel Center, Broad and Spruce Streets, $40-$147, 215-893-1999, kimmelcenter.org
After Valentine's Day, Conductor Jayce Ogren shows the darker side of passion in a program entitled "Love and Madness." To demonstrate, he's chosen David Lang's "cheating, lying, stealing," Bryce Dessner's rock-tinged "Murder Ballades," and Peter Maxwell Davies' "Eight Songs for a Mad King," with busy baritone Randall Scarlata as soloist. — T.D.N.
8 p.m. Friday, free, Lang Concert Hall at Swarthmore College, 500 College Ave., Swarthmore; 3 p.m. Saturday, Venice Island Performing Arts Center, 7 Lock St. $35, 267-687-6243, orchestra2001.org
Sinfonia's new primary conductor Danielle Garrett leads these talented young players in music by Verdi, Vivaldi, and Faure. The big work is the impassioned Fifth ("Reformation") Symphony by Mendelssohn. —T.D.N.
4 p.m. Sunday, St. Stephen's Church, 19 S. 10th St., $15, 215-351-0363, philadelphiasinfonia.com
MUSIC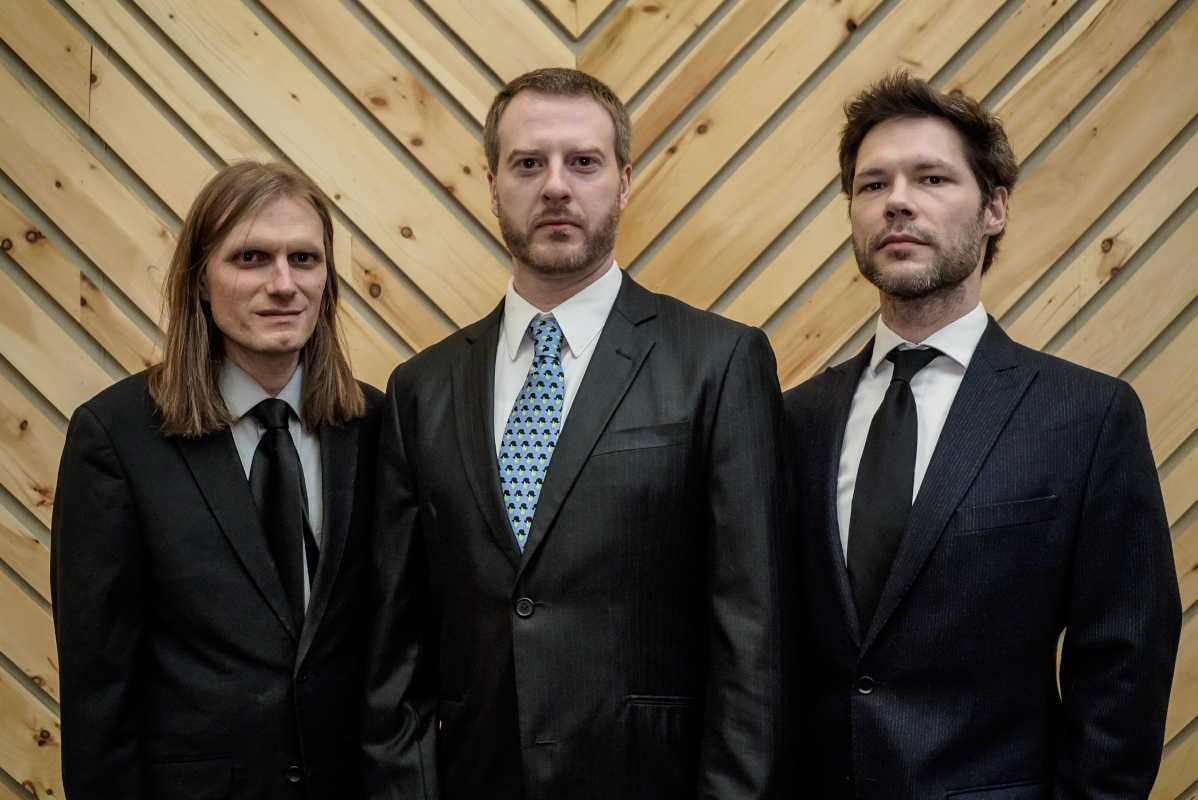 The toast of Scranton, Moppa Elliott — composer, producer, bassist — has been leading skronky jazz outfits under the name Mostly Other People Do the Killing (MOPDTK) since 2004, and not a one has been uncomplicated or un-frenzied. MOPDTK — be it quartet or his new septet — traffics in Ornette Colemanesque free jazz, with sly humor replacing menace. For Elliott's clever, newest entry Loafer's Hollow, the buoyant band make a killing by tying Pennsylvania towns to celebrated authors — e.g. "Kilgore (For Kurt Vonnegut)," "Glen Riddle (For David Foster Wallace)." Joining Elliott for this Philly Ars Nova Workshop event is the crème of Philly's avant-garde pianist Ron Stabinsky, drummer Kevin Shea, saxophonist Brian Woestehoff, trumpeter Daniel Levine, trombonist Dan Blacksberg, and guitarist Nick Millevoi. — A.D. Amorosi
8 p.m. Saturday, Philadelphia Art Alliance, 251 S. 18th Street. $20. arsnovaworkshop.com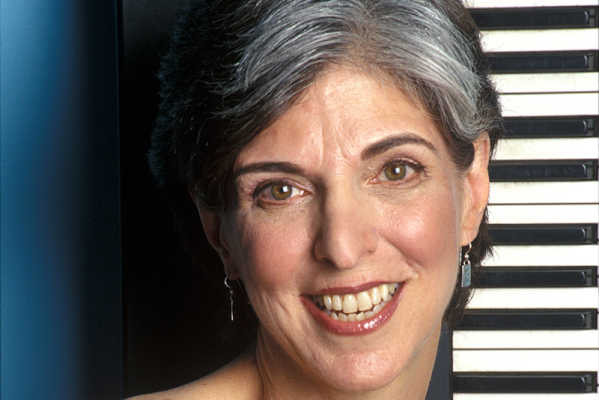 It's a perfect antidote for the winter doldrums: Texas roadhouse boogie and soulful R&B served up with often-foot-stomping urgency by singer/pianist Marcia Ball and her backing band. The 67-year-old Austin-based talent has pretty much made her (40-plus year) career out of making the blues, well, fun. And her jolting musical mix — which includes Louisiana swamp blues, boogie-woogie, and rockabilly — is never better than when heard live; onstage is where the dynamic Ball is truly in her groove. With more than 15 solo albums and hundreds of songs to choose from, expect a mix of old and new, including tracks from Ball's last studio album, 2014's much-acclaimed The Tattooed Lady and The Alligator Man. – Nicole Pensiero
8 p.m. Wednesday, World Café Live, 3025 Walnut St. $25-$35. 215-222-1400, www.worldcafelive.com
Black Joe Lewis & the Honeybears have yet to make an album that equals the power of their live show. Although the newly released Backlash amps up the rock quotient of the Austin band's rock + blues + soul + R&B equation, it doesn't quite capture Lewis' dynamic charisma and the exciting force of the Honeybears (in whatever incarnation—the personnel has changed over the years). Still, Backlash tunes such as "PTP" and "Shadow People" — with their loud electric guitars and punchy horns—should be highlights in the set list when Lewis & Co. come to Union Transfer Thursday night. — Steve Klinge
8:30 p.m. Thursday, Union Transfer, 1026 Spring Garden St. $17-$20, 215-232-2100, utphilly.com