Billy Dee Williams, the actor best known for playing Lando Calrissian, will land Saturday at Ocean City's Music Pier as part of this weekend's OC CON. Williams will be available for photos, autograph signings, and a Q&A. (Actor Seth Gilliam, best known for The Walking Dead and The Wire, will make an appearance Sunday at the convention.)
We conducted our own Q&A with Williams, whose groundbreaking career started on Broadway in 1945, and is still cranking – he did vocal work for The Lego Batman Movie, now in theaters.
You turn 80 in a few days. Congratulations, and how are you feeling?
It feels all right. Most things are working, some things are not. As you get older, things start falling apart. But you want to continue to challenge yourself. I'm fine, I'm doing my painting, I'm traveling around doing conventions. I still get asked to do [film and television] projects, but I won't do it unless it's something really special. Every now and again, I'll do a guest spot on something, but for the most part, I'm semiretired.
You were a successful leading man in the 1960s (in stage and television) and '70s (in film) at a time when those things were hard to achieve for African Americans. But you don't talk about yourself as a racial pioneer.
I never really spent that much time dwelling on it. And maybe that was part of the secret. I've always looked at myself as what I call 'a world person.' It comes from growing up where I did [New York City], among people from all over the world. There were all kinds of cultures, and cultural differences, but it all fed into a whole, and it all worked together. It gave me an eclectic point of view, and that has served me well. I think people see that in me, and it's part of the reason they come to see me.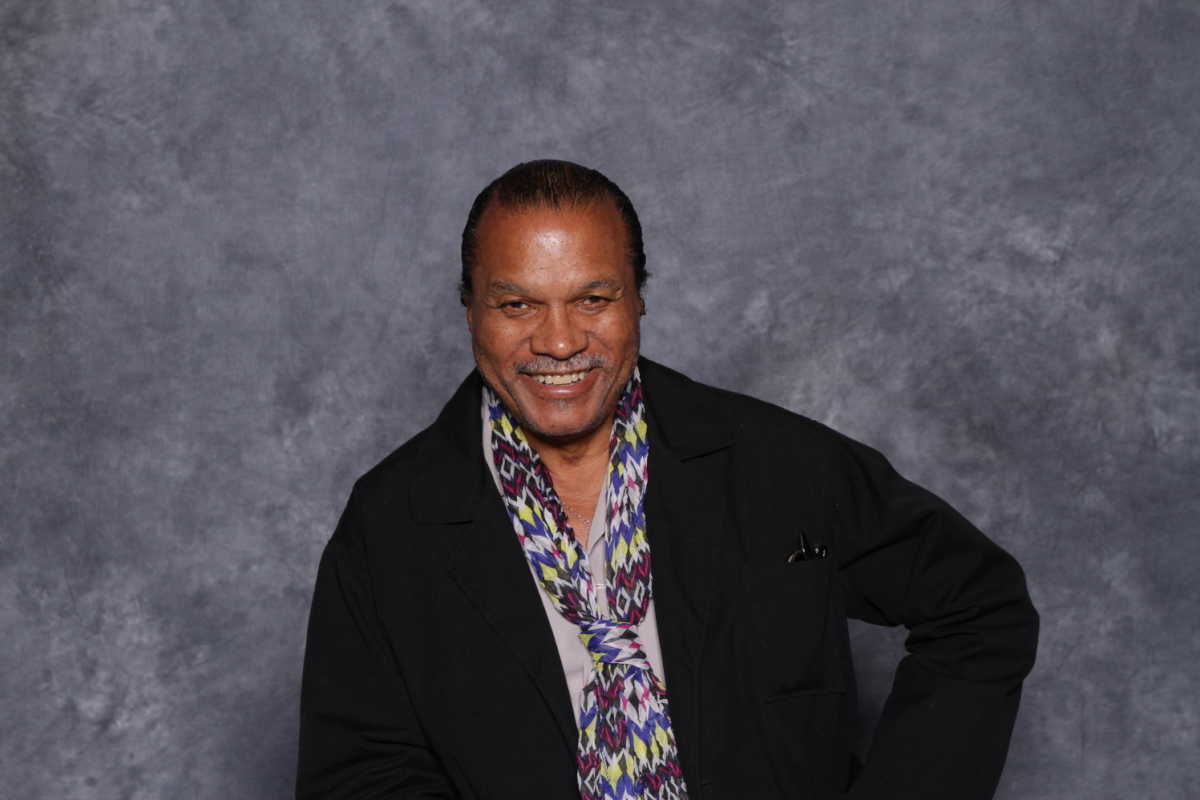 Your description of New York in the 1960s sounds like the cantina in Star Wars. When you joined the cast for The Empire Strikes Back as Lando, what did you know about the phenomenon, and did you have any idea what you were getting into?
What I knew was that I had a chance to work with one of the great artists in the film, George Lucas, and felt fortunate to participate. And it's been incredibly rewarding, to have been part of something that has meant so much to so many people.
You've had hundreds of stage and screen credits, though. Do you ever feel like Lando gets too much attention?
When you become an actor, you really want to connect with as many people as possible. When I hear actors complain, when I hear that they don't appreciate their fans, it amuses me. I think the whole point is to have as many fans as possible. It means you're doing something that resonates with people. These are people who have given you support over the years, and they are to be treated with the utmost respect.
There's a lot more to your career, though. You've been the lead in some remarkable, offbeat movies, like The Bingo Long Traveling All-Stars & Motor Kings, about Negro League players in the segregated days of 1939.
Again, that's what I mean about being eclectic. I remember, as a kid, my father taking me to Central Park to watch the Cuban baseball players. Getting a chance to make a movie about the Negro Leagues in the 1930s and '40s was like a dream come true.
You were nominated for an Emmy for Brian's Song, about football star Gayle Sayers' friendship with dying Chicago Bears teammate Brian Piccolo, which is still making people cry.
It still holds up, doesn't it? It was a big role for me. I'd done a lot of stage work in New York, and had gone to Los Angeles to do more television, and that role came to me. Ironically, it was conceived as a theatrical movie, and it went to television, and was so popular, it actually got a release in theaters.
Some of your fans feel you should have gotten a chance to expand you're role as Harvey Dent in Tim Burton's "Batman," when Dent morphs into Two-Face, a role that eventually went to Tommy Lee Jones.
I only had a one picture deal. They went in a different direction. But it all worked out. When they made Lego Batman, they went out of their way to have me be the voice of Two-Face.
Have you seen it? It's actually a much better movie than "Batman Forever."
Right now, I've only gotten as far as the Lego Star Wars (television series). Right now, painting takes up most of my day. But I'll catch up.
---
Billy Dee Williams at OC Con, Saturday, Music Pier, 825 Boardwalk, Ocean City. $20 for Q&A; $55 for Photo, $50 for Autograph, www.ocnjcon.com.