Get lost. No seriously, get lost.
It's fall and that means corn maze time. Here are six corn mazes in the Philly area for those who love a challenge (and for those little ones who need something a little easier). Speaking of a challenge, the Philadelphia Cheesesteak and Food Festival has a lot to overcome from last year's event. Can the fête of our city's fave food redeem itself? Comedian Tracy Morgan doesn't need redemption. He's on the road again after a car accident left him in a coma. We chatted with him before his show at the Valley Forge Casino on Saturday.
Need a little more? Here are 18 events to get you excited about the weekend.
FESTIVALS
Noon to 9 p.m. Saturday, Graduate Hospital, South Street between Broad and 18th. Pay-as-you-go.
Plenty of beer and entertainment will be available at this South Street festival, along with food from restaurants and food trucks, including Hai Street Kitchen, Mama's Meatballs, and Phoebe's BBQ. Plus, beer proceeds from the day will benefit area organizations focusing on community development. - Nick Vadala
10 a.m. to 3 p.m. Sunday, south side of Bainbridge Street between Third and Fourth. $25 to $150, .
It's a fact of nature that every human loves brunch. Pair the greatest of all possible meals with a fund-raiser, and you've got yourself a festival. Top chefs - Jason Chiconski from Ela, Chris D'Ambro from Southwark, Jeremy Nolen from Whetstone, Scott Schroeder from Hungry Pigeon, among others - will create tasty treats, and Stateside Distilling and 13th Street Cocktails will be slinging cocktails to raise money for Bainbridge Green, a project that would add 20,000 square feet of new park space in Queen Village. - Molly Eichel
Haddonfield Fall Festival and Craft Show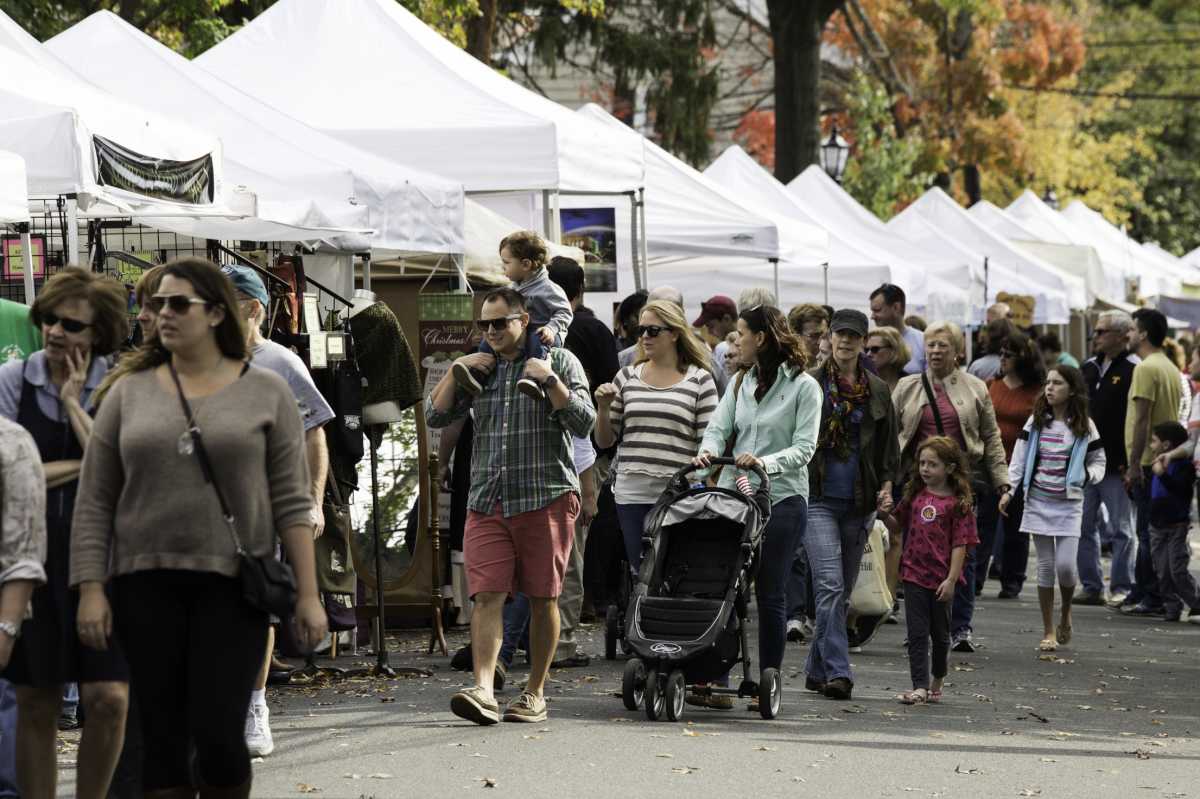 10 a.m. 5 p.m. Saturday (rain date Sunday), Kings Highway, Haddonfield. Free, 856-216-7253.
Browse the crafts, take a carriage ride, or check out a martial-arts demonstration at this Haddonfield gathering. Music will fill the streets as the Lonesome Turnpike Ramblers play at the Gazebo at Kings Court, a DJ sets up shop on Tanner Street, and the Haddonfield Pick Up Band plays in front at Grace Church of Haddonfield. - M.E.
YO!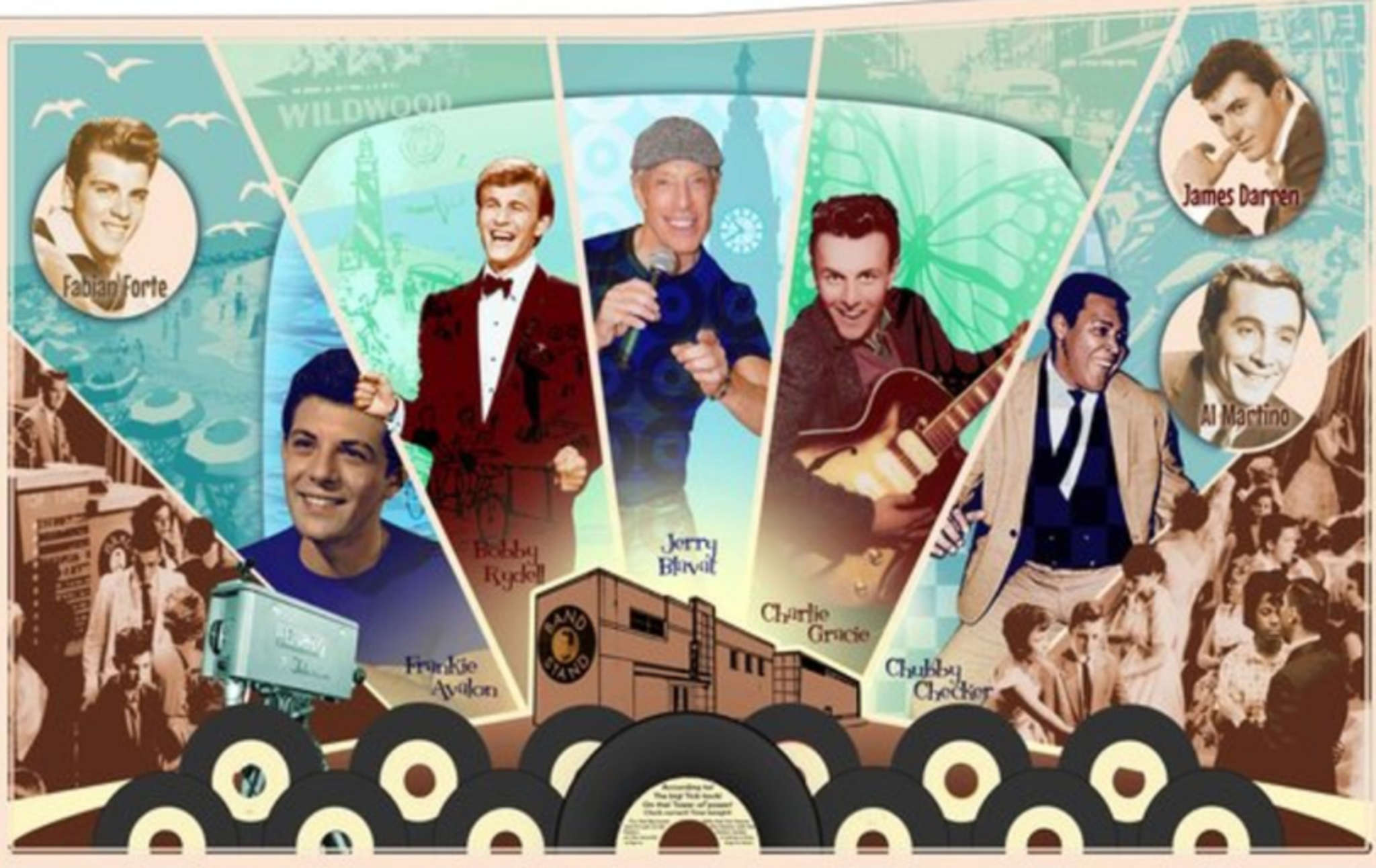 2 to 4:30 p.m. Saturday at 1532 S. Broad St. Free, 215-685-0750.
It doesn't get much more Philly than this.
The mural South Philly Musicians Remix, featuring images of American Bandstand-era musical personages including Frankie Avalon, Chubby Checker, Bobby Rydell, Jerry Blavat, Eddie Fisher, Fabian Forte, Al Martino, Charlie Gracie, and James Darren, gets a dedication from the heart.
Lead muralist Eric Okdeh will be joined by Avalon, Gracie, and Blavat - and you know that the Geator with the Heater (as he once introduced himself to Dick Clark on Bandstand) will have some sentiments to send out to "yon teens" of all ages. - Michael Harrington
DANCE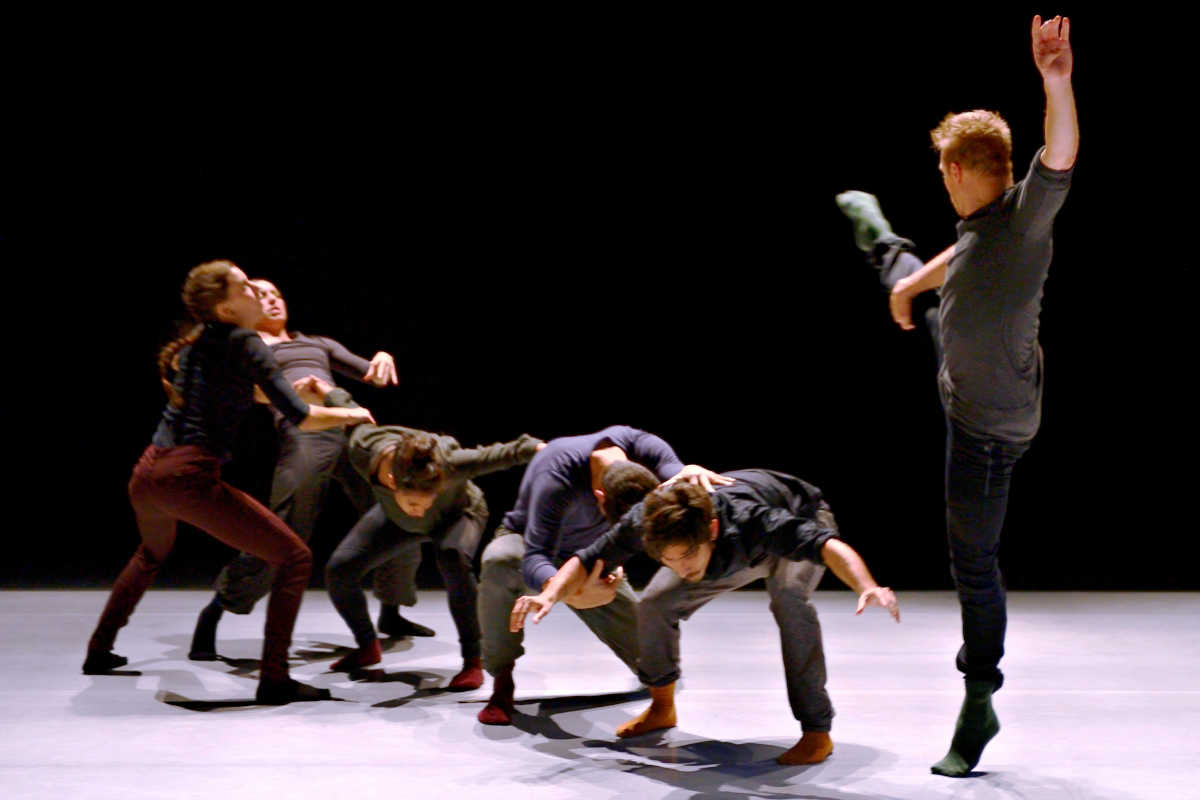 8 p.m. Friday, 2 and 8 p.m. Saturday, and 2:30 and 7:30 p.m. Sunday at the Prince Theater, 1412 Chestnut St. $20 to $60, 215-422-4580.
The innovative Montreal troupe, known for a blend of hip-hop, ballet, and contemporary dance, performs works by Victor Quijada in the season opener for NextMove Dance. - M.H.
KIDS
6:30 to 8:30 p.m. Friday at the Garden State Discovery Museum, 2040 Springdale Rd., Cherry Hill. $30 per child; $5 each for adult entourage, 856-424-1233.
Kids can make magic in a living room (just ask those tots hiding under the table from a witch's dragon during the Eagles game). Imagine what can happen when props and scenery are provided.
This party at the Garden State Discovery Museum features a horse-drawn carriage, a queen on her throne, royal makeovers, plus dancing, crafts, and, of course, dessert. As each mini-majesty arrives, his or her name will be announced to the court. Get that camera ready. - M.H.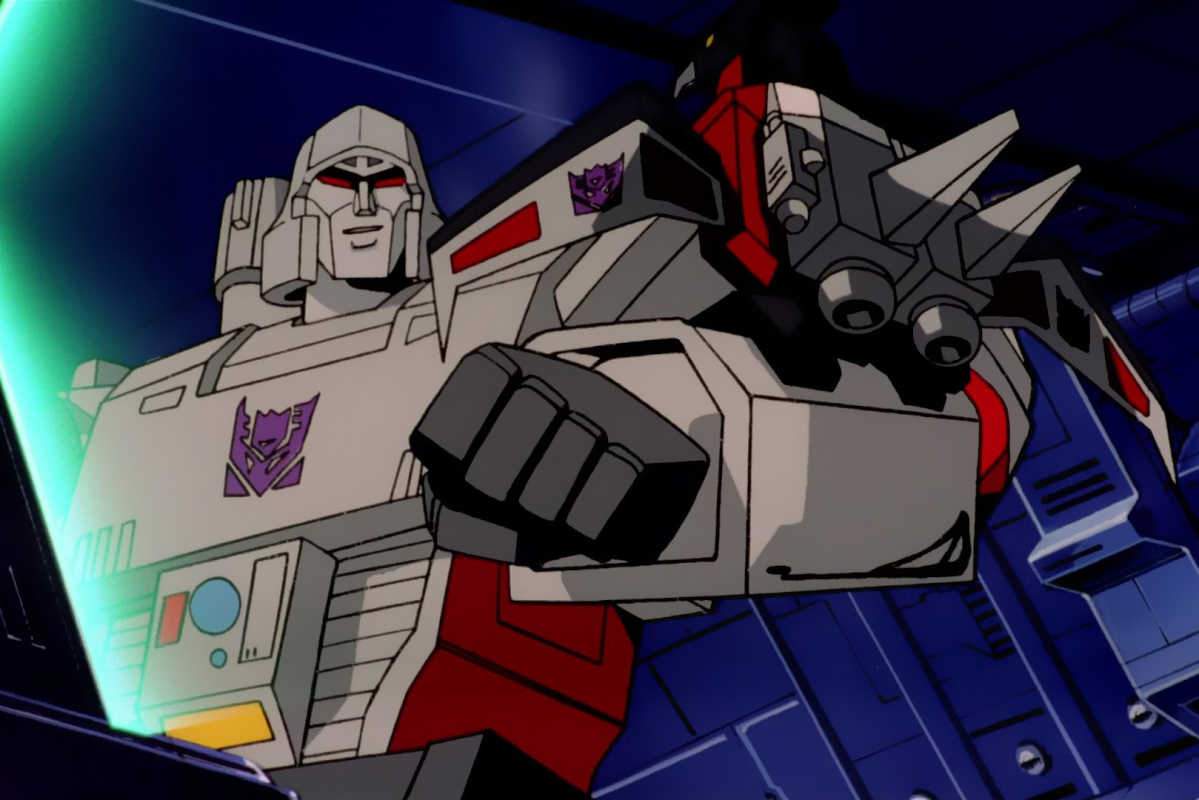 2 p.m. Saturday at the Colonial Theatre, 227 Bridge St., Phoenixville. $9; $7 seniors and students, 610-917-0223
Michael Bay's 2007 live-action version of the Robots in Disguise is no match for Nelson Shin's 1986 animated epic, in which the Autobots go back to Cybertron to battle the planet-devouring Orson Welles - er, Unicron.
If none of that made sense to you, you're probably not as excited as we are to see this on the big screen again. - M.H.
Mojang's 'Director of Fun' Lydia Winters speaks about 'Minecraft' during the Microsoft Xbox E3 press conference at the Galen Center on June 15, 2015 in Los Angeles, California. Christian Petersen/Getty Images
9:30 a.m. to 4:30 p.m. Friday, 9:30 a.m. to 3:30 p.m. Saturday and Sunday at the Greater Philadelphia Expo Center, 100 Station Ave., Oaks. $45 to $74.
It's billed at "the ultimate Minecraft experience," with giants of the fun and educational video game making appearances and engaging in esports challenges (take them on, if you dare), talks, and (of course) a costume contest (because, cosplay). - M.H.
CLASSICAL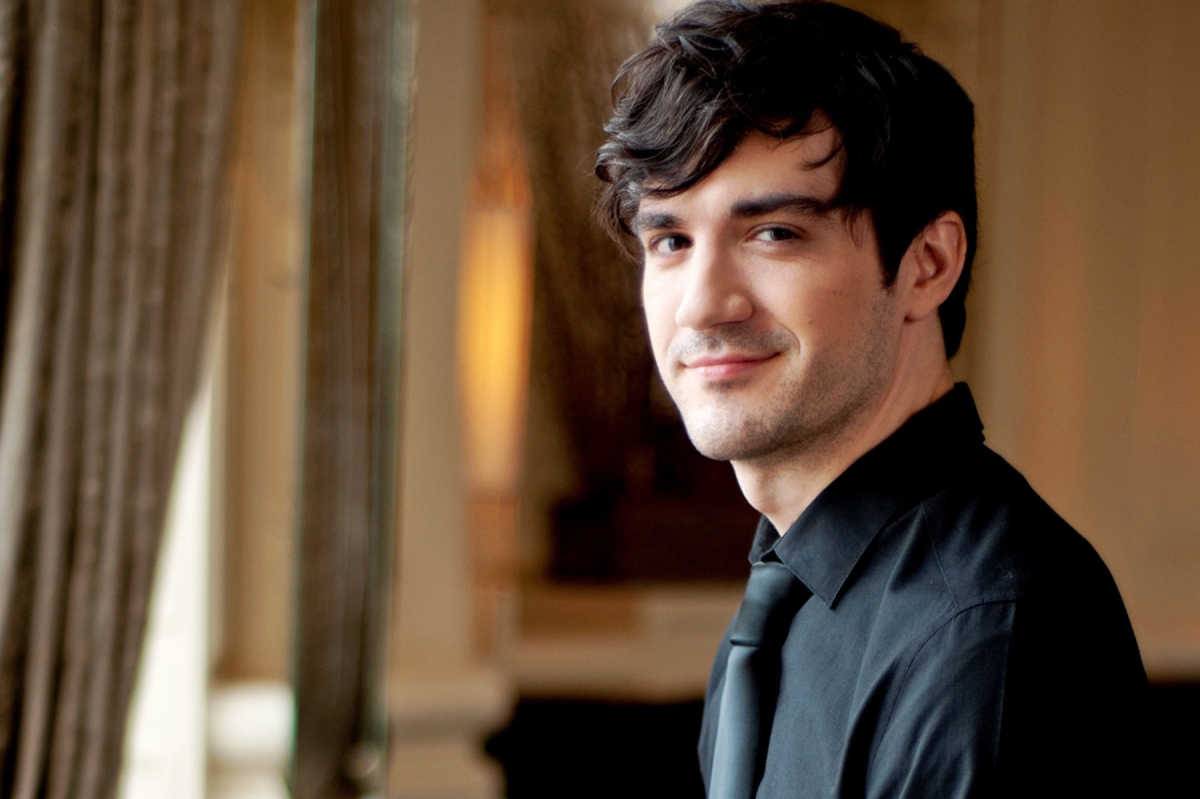 3 p.m. Sunday at the American Philosophical Society, 427 Chestnut St. $20; $18 seniors; $5 students, 215-735-6999.
The scintillating guitarist known for stretching the six-string boundaries plays an eclectic recital including works by John Dowland, Dai Fujikura, Bach, Elliot Cole, Jason Eckardt, and Roland Dyens. - M.H.
CABARET
8 p.m. Friday and Saturday at the Arden Theatre's Hamilton Family Arts Center, 62 N. Second St. $30, 215-922-1122.
The noted composer of outstanding shows such as Box Office of the Damned, Baby Case, and Field Hockey Hot - not to mention holiday pantos such as Arthur and the Tale of the Red Dragon - returns to his cabaret roots with a show featuring everything from standards to 1960s pop, audience participation, and impersonations. - M.H.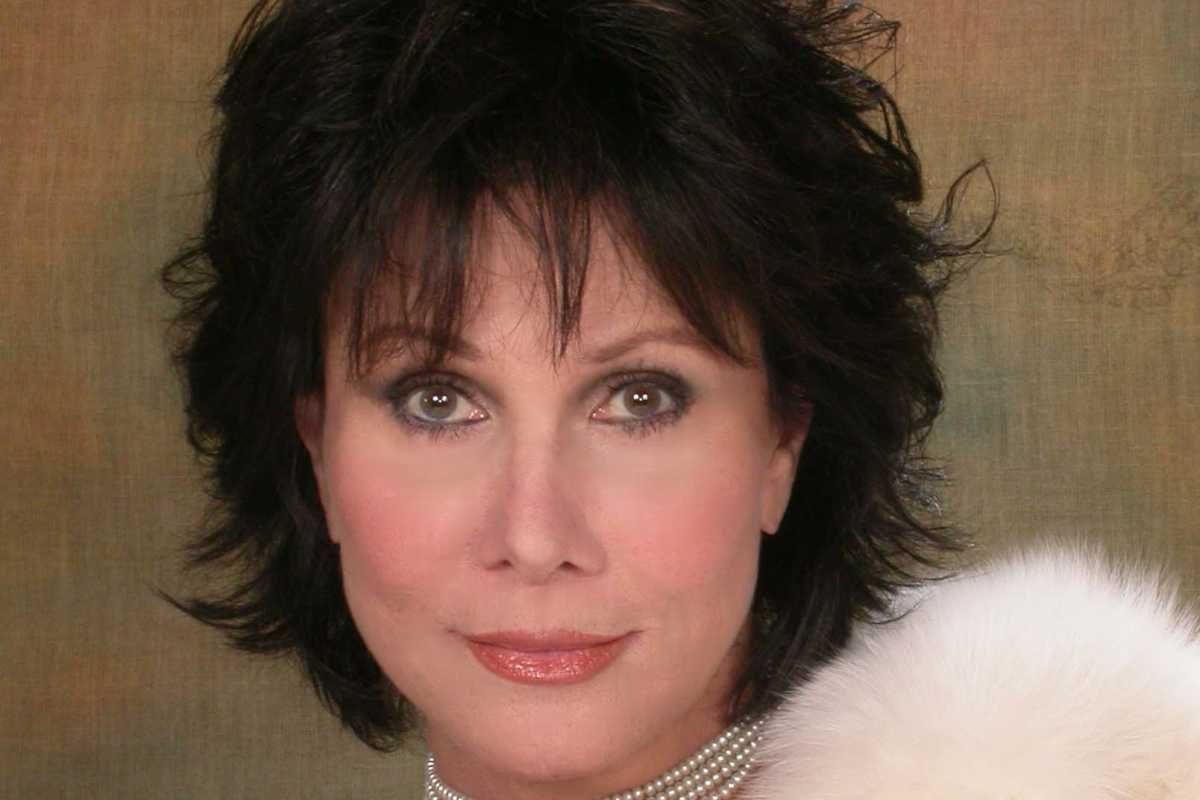 8 p.m. Friday, Bucks County Playhouse, 70 S. Main St., New Hope. $35 to $75, 215-862-2121.
8 p.m. Saturday, Prince Theater, 1412 Chestnut St. $49 to $74, 215-422-4580.
The Knots Landing star takes the stage for two Philly-area events. Lee, who is just coming off a role in Wicked, will sing the music of Cy Coleman. - M.E.
BEER
1 to 5 p.m. Saturday, A.A. Garthwaite Stadium, East 11th and Harry Streets, Conshohocken, $50, $10 for a designated driver.
More than 50 local and national craft beers will be poured to benefit the Conshohocken Plymouth Whitemarsh Rotary. Along with the live music and food, the fest will also feature tailgate games, so get practicing. - N.V.
Tappin' the Trucks: Brews 'n' Bites Block Party
Noon to 7 p.m. Sunday, Taproom on 19th (2400 S. 19th St.). Pay-as-you-go.
The Philly Mobile Food Truck Association joins the Taproom on 19th for - what else? - a food-truck-centric fall welcomer starting at noon. Eat and drink the day away with the Cow & the Curd, J'eet, Oink & Moo BBQ, Foolish Waffles, and Sweet Box. Beer, meanwhile, will be provided by Philadelphia-area breweries. - N.V.
5 to 9 p.m. Friday; noon to 8 p.m. Saturday; noon to 6 p.m. Sunday, Dilworth Park, 1 S. 15th St. Pay-as-you-go.
Dilworth Park's Saultoberfest Beer Garden will serve up a variety of craft brews from Penn Beer & Sales, cocktails courtesy of Effen and Jim Beam, and live music. German food will also be available, with the Dilworth Park Café adding bites with a Bavarian bent to its menu. - N.V.
THEATER
A Closer Walk with Patsy Cline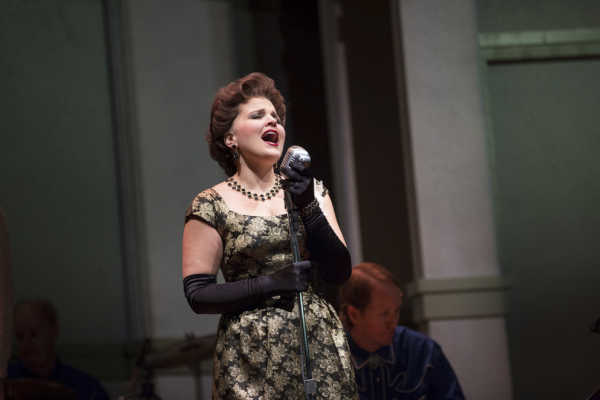 Through Sunday, Bristol Riverside Theatre, 120 Radcliffe St., Bristol. $30 to $48, 215-785-0100.
The story of the crossover country/rockabilly/torch songstress, with 20 of her hits, is the second Cline-themed show from the Bristol Riverside Theatre, bringing back Jessica Wagner to sing the part gorgeously. This weekend is your last chance to see "Patsy" in action. - John Timpane
MUSIC
8 p.m. Friday, MilkBoy Philly, 1100 Chestnut St. $5, 215-925-6455.
Led by A.J. Haynes - a poised, big-voiced, Baptist Church-reared singer with an Angela Davis-style Afro and an affection for MC5 - the Seratones are a Shreveport, La., four-piece garage-rock band who spice their sound with soul and punk. They served up one of my favorite moments of this year's South by Southwest festival. Their Jimbo Malthus-produced debut album Get Gone captures the vibrancy of their live act. -Dan DeLuca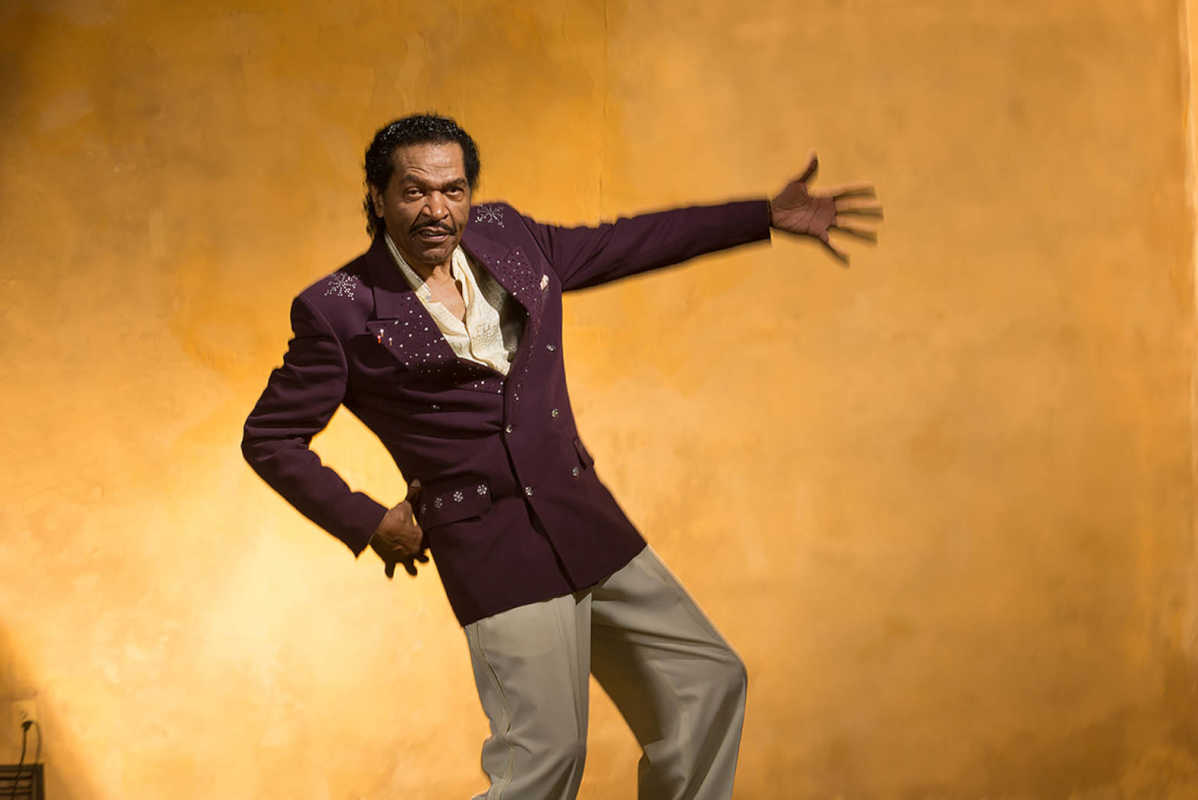 7:30 p.m. Sunday, Sellersville Theater, 24 W. Temple Ave., Sellersville. $29.50 and $45, 215-257-5808.
"Funky music, that's my thing," Bobby Rush declares on his new album, Porcupine Meat. Indeed it is. At 75, the Blues Hall of Famer is keeping it fresh and entertaining as both writer and performer. The old rascal can deliver more than just ribald double entendres like "Catfish Stew" and "Nighttime Gardener." He's also a suave balladeer. With Norman Taylor. - Nick Cristiano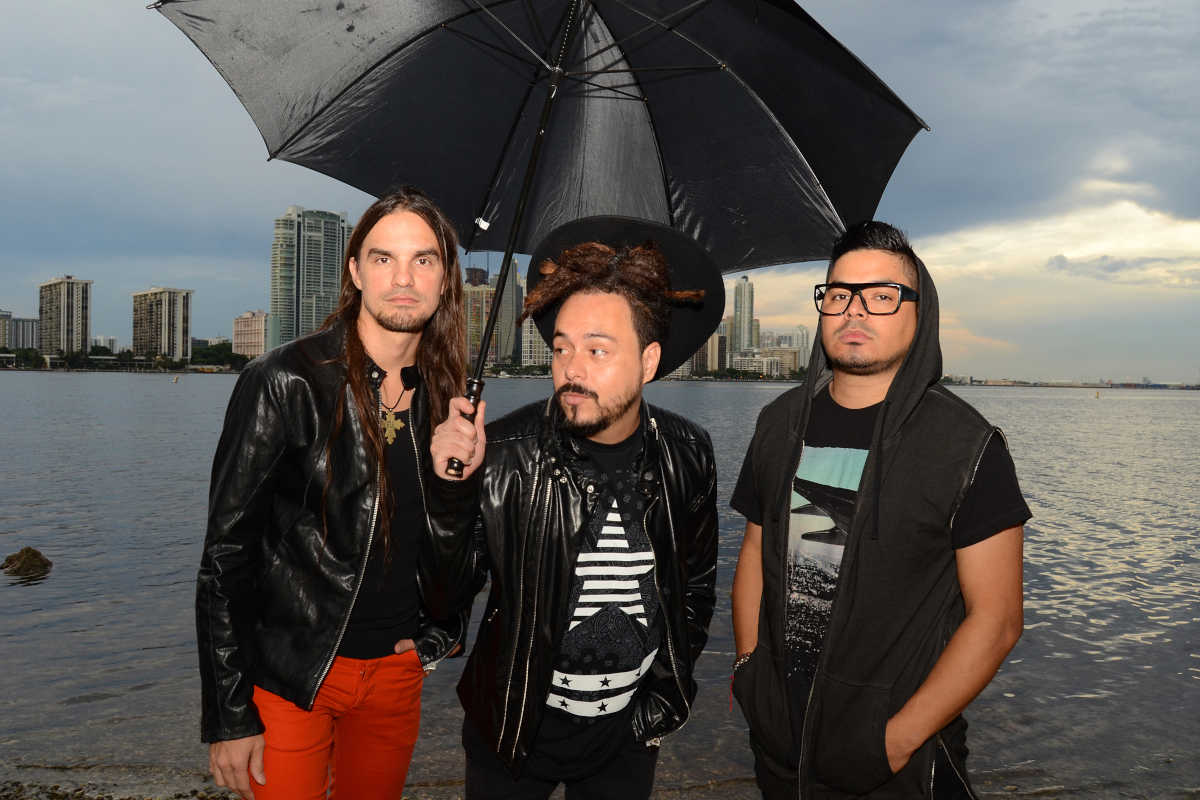 9 p.m. Sunday, Connie's Ric Rac, 1132 S. Ninth St. $10, 267-908-4311.
If you are a Latin music artist and you live in Miami, your sound is going to include every flavor of the Spanish-Mexican-Brazilian-Haitian-Caribbean-Panamanian smorgasbord. That's what brassy, 16-year-old band Locos Por Juana has been cooking for six albums. We're uncertain what "Juana." this band is crazy about, but its newest album, this year's Caribe, is more loco for steely reggaeton and righteous hip-hop than usual. - A.D. Amorosi