Michael Angelo Schiavone ordered the alcohol purchase, according to testimony in the Centre County grand jury presentment, and Craig Heimer made the buy: 15 cases of beer, six handles of vodka, and 15 boxes of wine.
When the party got started, Daniel Casey handed Tim Piazza a bottle of vodka, the report said. Nick Kubera gave him a beer to "shotgun." Gary DiBileo ran the wine station and Luke Visser presided over beer pong, where 14 pledges, including Piazza, had to aim for a cup and drink if they missed.
And after a drunk Piazza fell down a set of stairs at the Beta Theta Pi fraternity house that night, Jonah Neuman shoved away another fraternity member who wanted to call 911. The next morning, fraternity president Brendan Young ordered a cover-up of evidence after Piazza was taken to the hospital. So alleges the grand jury report in the death of Piazza, a 19-year-old sophomore engineering major from New Jersey, who was pledging the fraternity at Pennsylvania State University.
Eighteen fraternity members were charged in Piazza's death. Prosecutors are expected to lay out evidence at a preliminary hearing Monday. That includes the possibility of introducing portions of video, which police obtained from the house's surveillance system and which is key to the prosecution's case.
As of Friday, two fraternity members, Ed Gilmartin III and Ryan Foster, waived their rights to the hearing.
Here's a look at the role each allegedly played on that booze-fueled pledge night in early February.
Eight members facing the most serious charges including involuntary manslaughter and felony aggravated assault are:
Brendan Young, 21, Malvern. Fraternity president.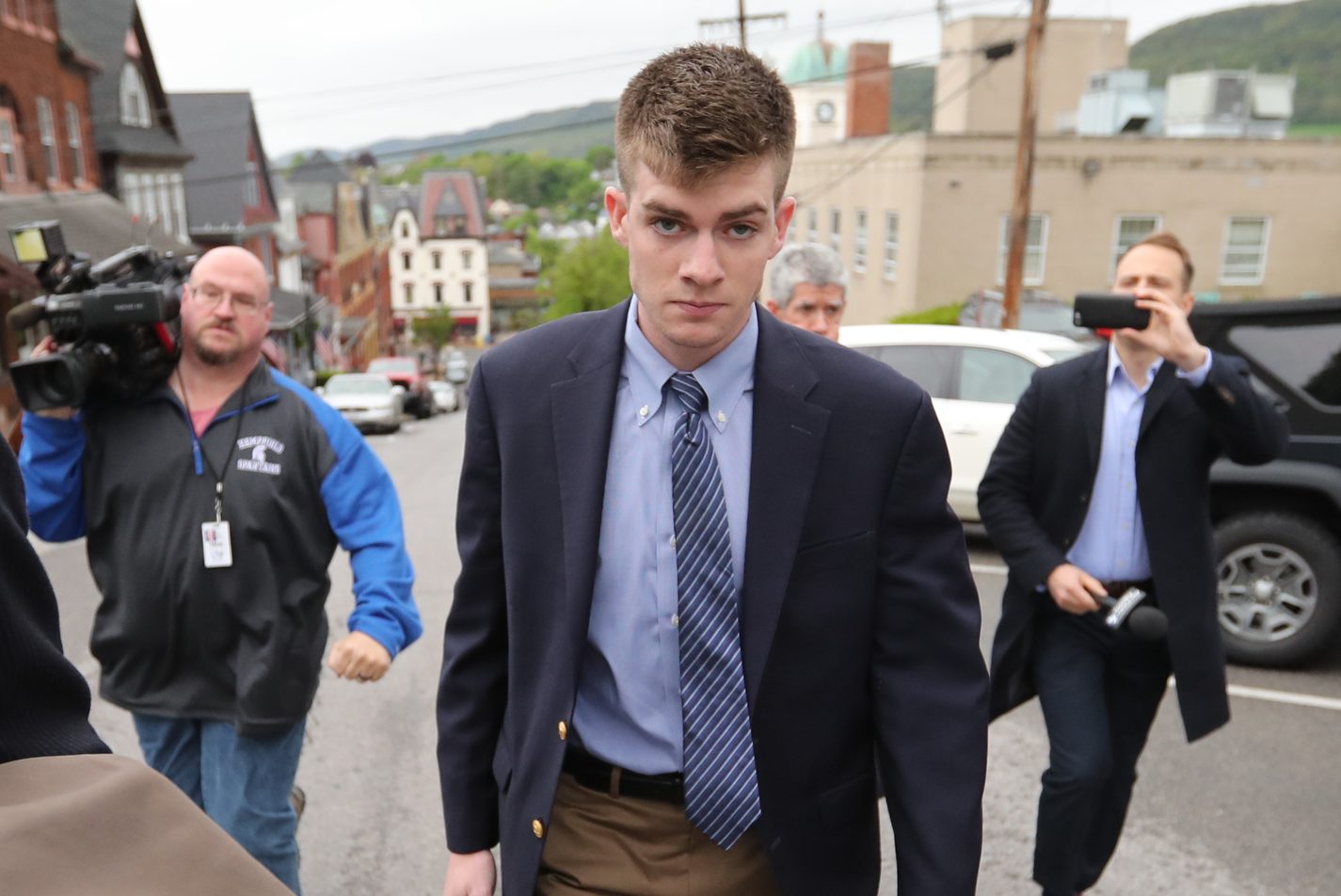 Young is mentioned by name 126 times in the grand jury report, more than any other member. The report included messages recovered from his phone documenting his role in planning and organizing pledge events, including hazing.
On the night Piazza fell, Young reportedly is captured on video standing in Beta Theta Pi's "Grand Hall" as the event began. The next morning when other members are trying to dress a stiff and seriously injured Piazza, Young is present again, says the grand jury report, which notes the frat president "immediately put his head in his hands and sat down on the adjacent couch."
Later, he allegedly texted another member: "[M]ake sure the pledges clean the basement and get rid of any evidence of alcohol." He also ordered the deletion of an online chat group, testimony alleges.
When asked by another fraternity member what legal trouble the group might face, he responded: "They could get us for giving him alcohol that contributed to his death. Also the guys taking care of him didn't call an ambulance right away, so they could get in trouble for negligence. I just don't know what I'm liable for as president."
When someone tells him not to blame himself, Young responded: "How can I not? I don't think you fully comprehend the situation. He looked . . . dead…."
Daniel Casey, 19, Ronkonkoma, N.Y. Pledge master.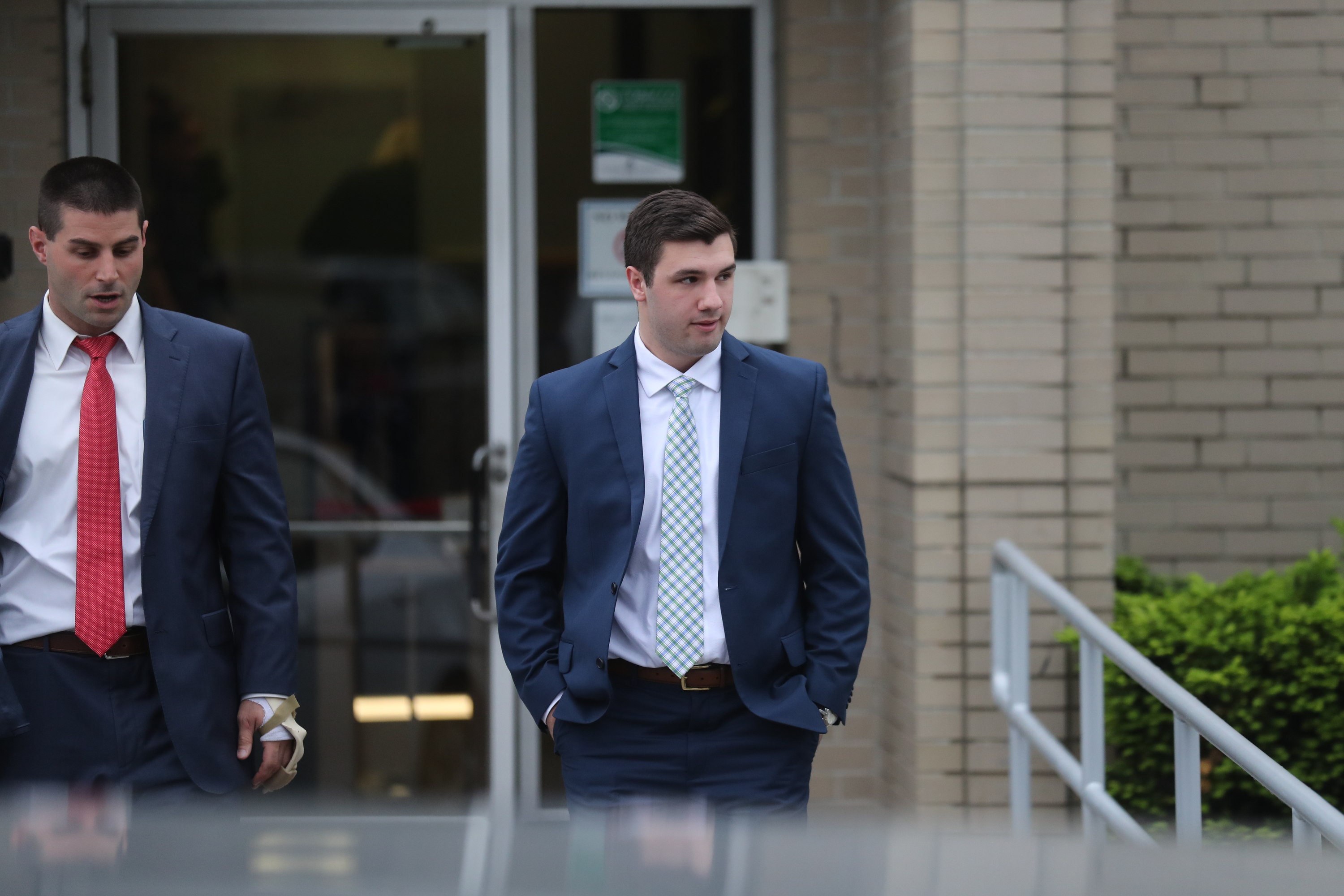 He is listed by name 106 times in the report, which documented his role in prior pledge class events. The night of the party, the report says, the pledge master, Casey, told the pledges they had to finish a handle of vodka (1.75 liters) before it reached the last person in line or that person would have to drink all that was left. After the pledges drained that bottle, they then began a gauntlet of drinking stations. Casey is seen on the video handing a bottle of vodka to pledges, including Piazza.
When Piazza is on the couch after his fall, Casey slaps him in the face three times, the report says.
Later, he instructs another member to delete an online chat group "so there's no evidence on Tim's phone." Casey's phone registered searches for: "How to delete a group on Facebook" and "hazing deaths."
Nick Kubera, 19, Downingtown. Manned beer shotgun station.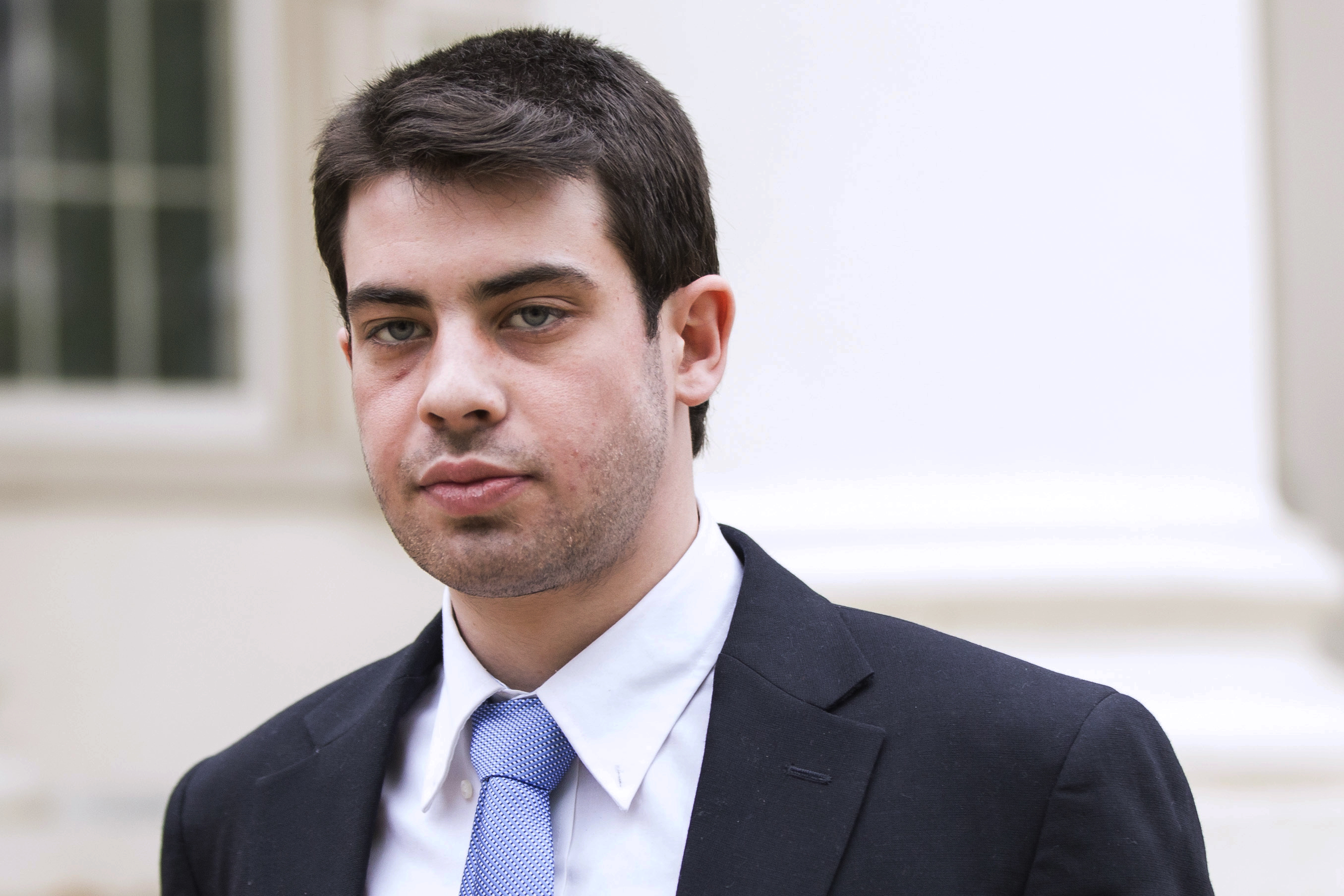 Kubera handed a beer to Piazza to "shotgun," the report says. Before Piazza's fall, Kubera also is seen apparently encouraging Piazza to stand and then helping him walk. Kubera then returned a staggering Piazza to a couch.
Gary DiBileo, 21, Scranton. Ran wine station.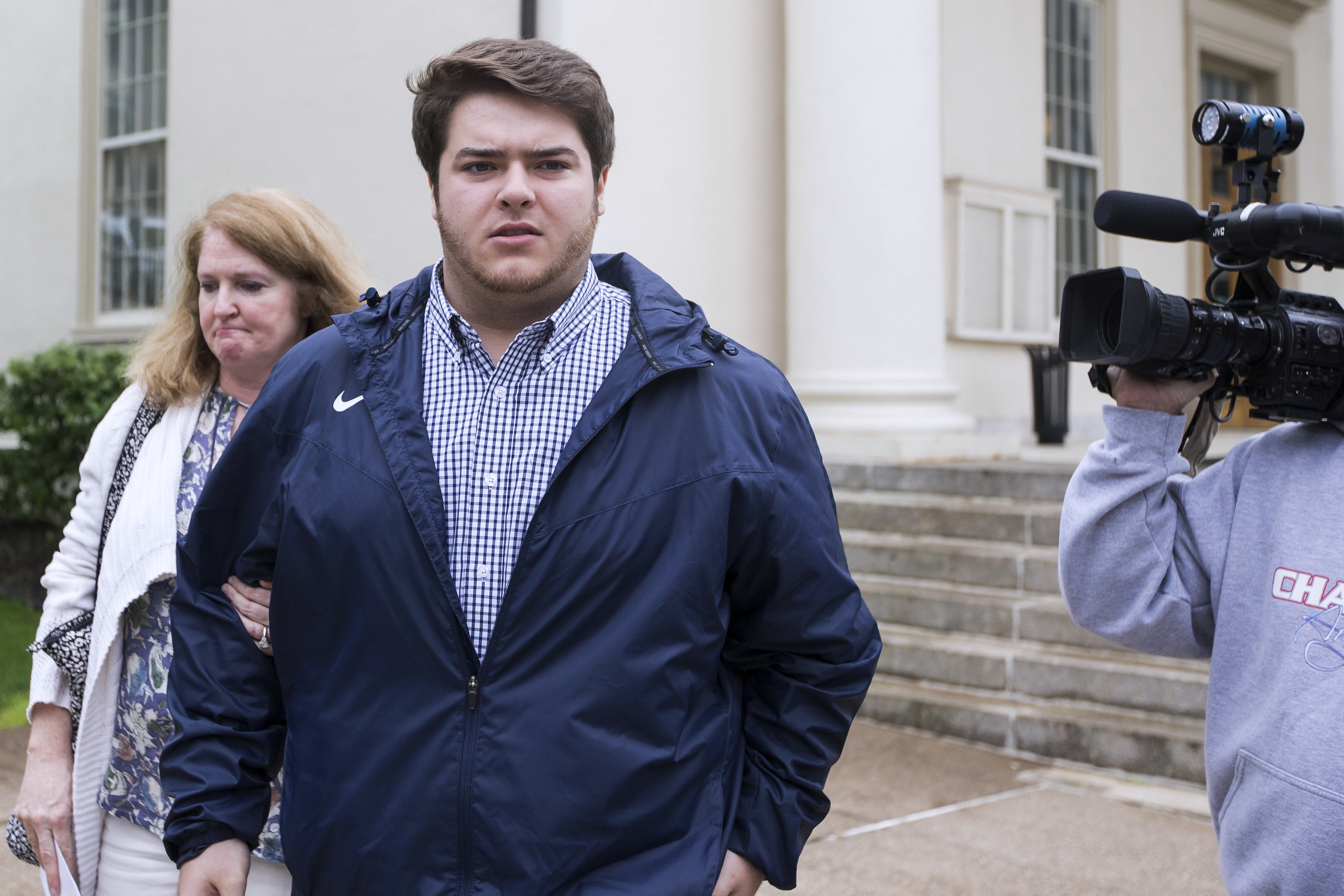 Luke Visser, 19, Encinitas, Calif. Ran beer pong.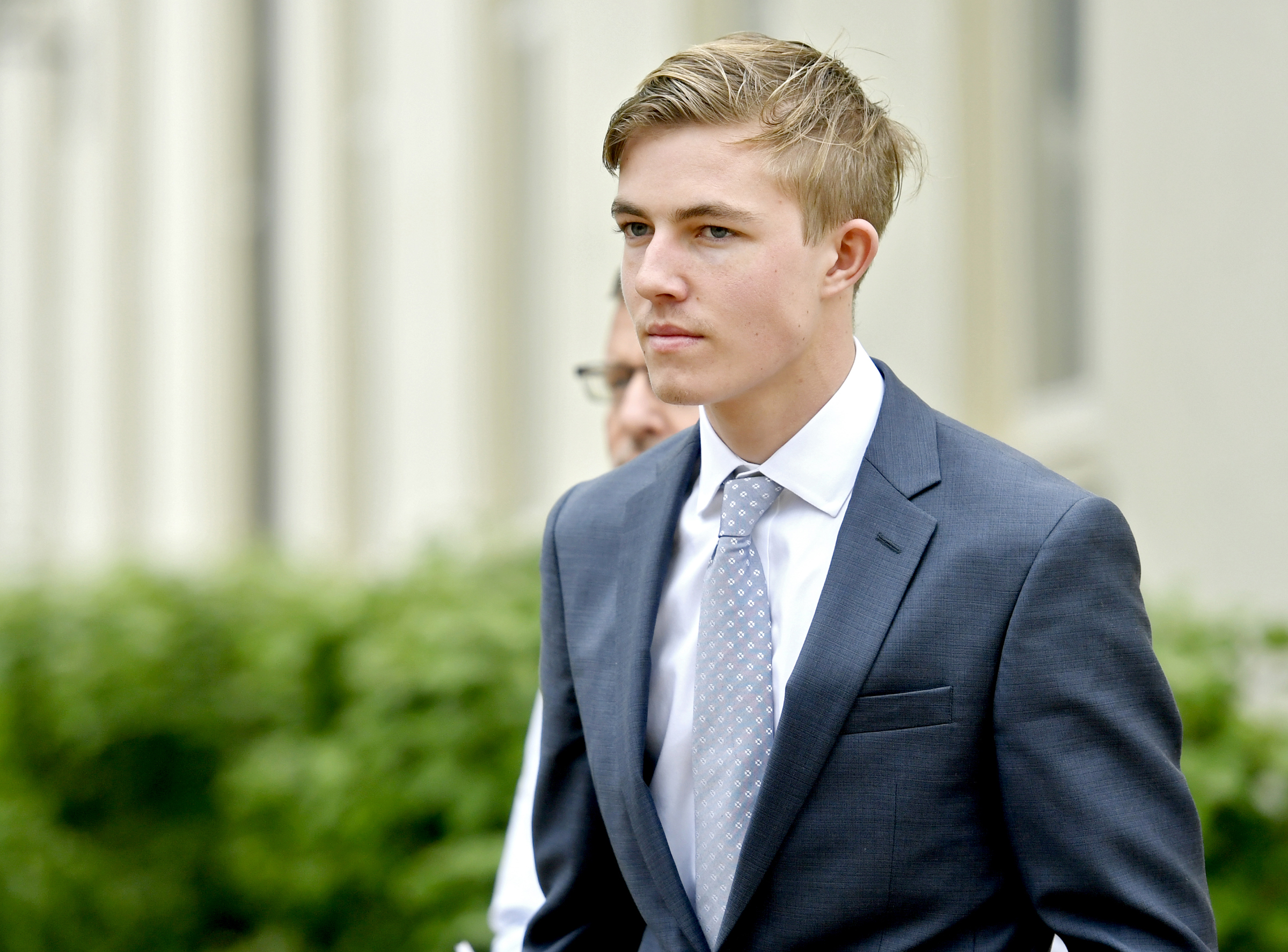 Visser said, according to the report, all 14 pledges, including Piazza, went through his station, and 12 were required to drink because they missed the cup.
Just before his fall, Piazza staggered past Visser, and a minute later, Visser is seen on video "agitatedly" pointing toward the stairs. Visser is one of four fraternity members who then carried Piazza up the stairs and put him on a couch.
Joe Sala, 19, Erie. Assistant pledge educator.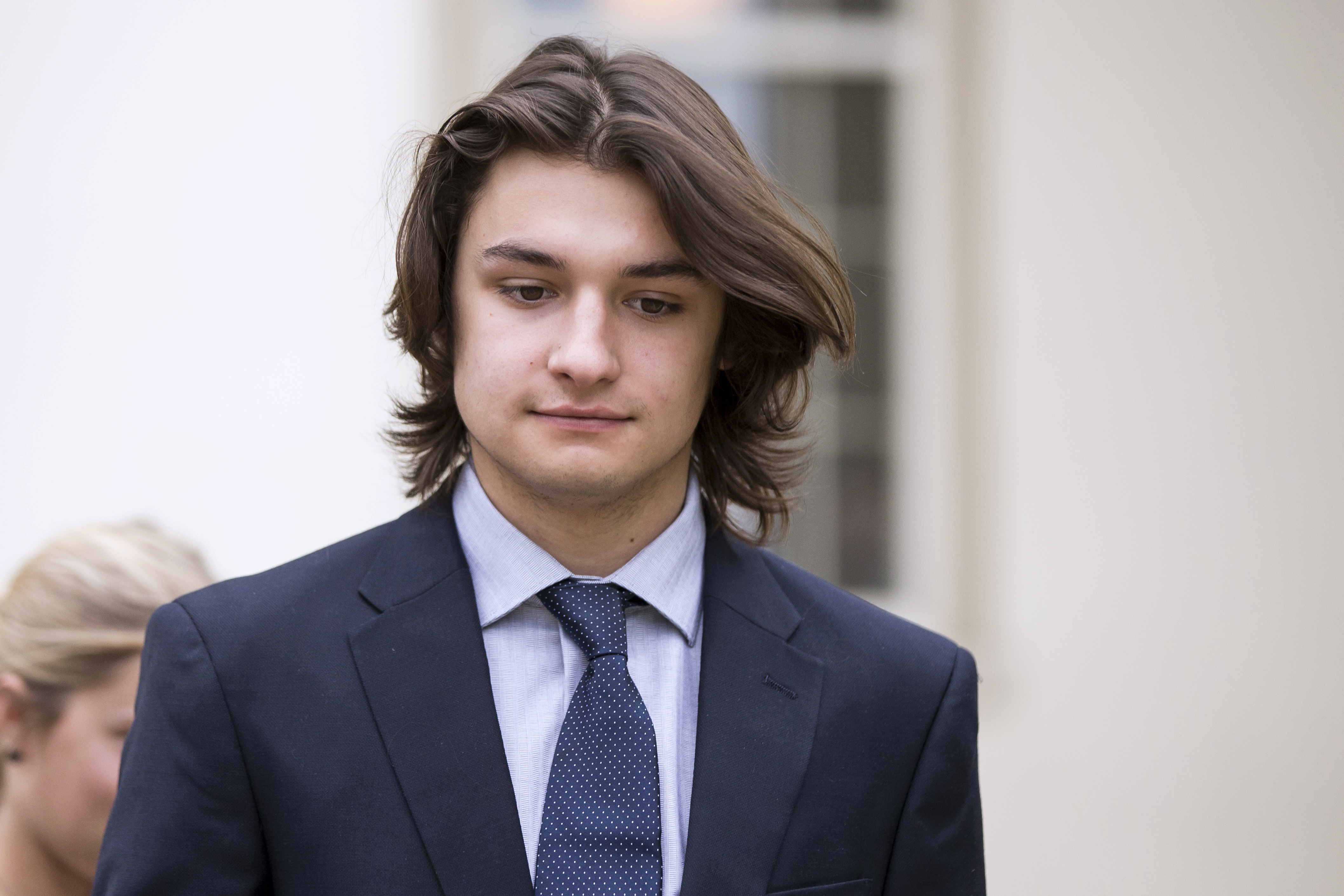 Sala opened the door to the drinking stations and sent the first pledge in.
Michael Bonatucci, 19, Woodstock, Ga.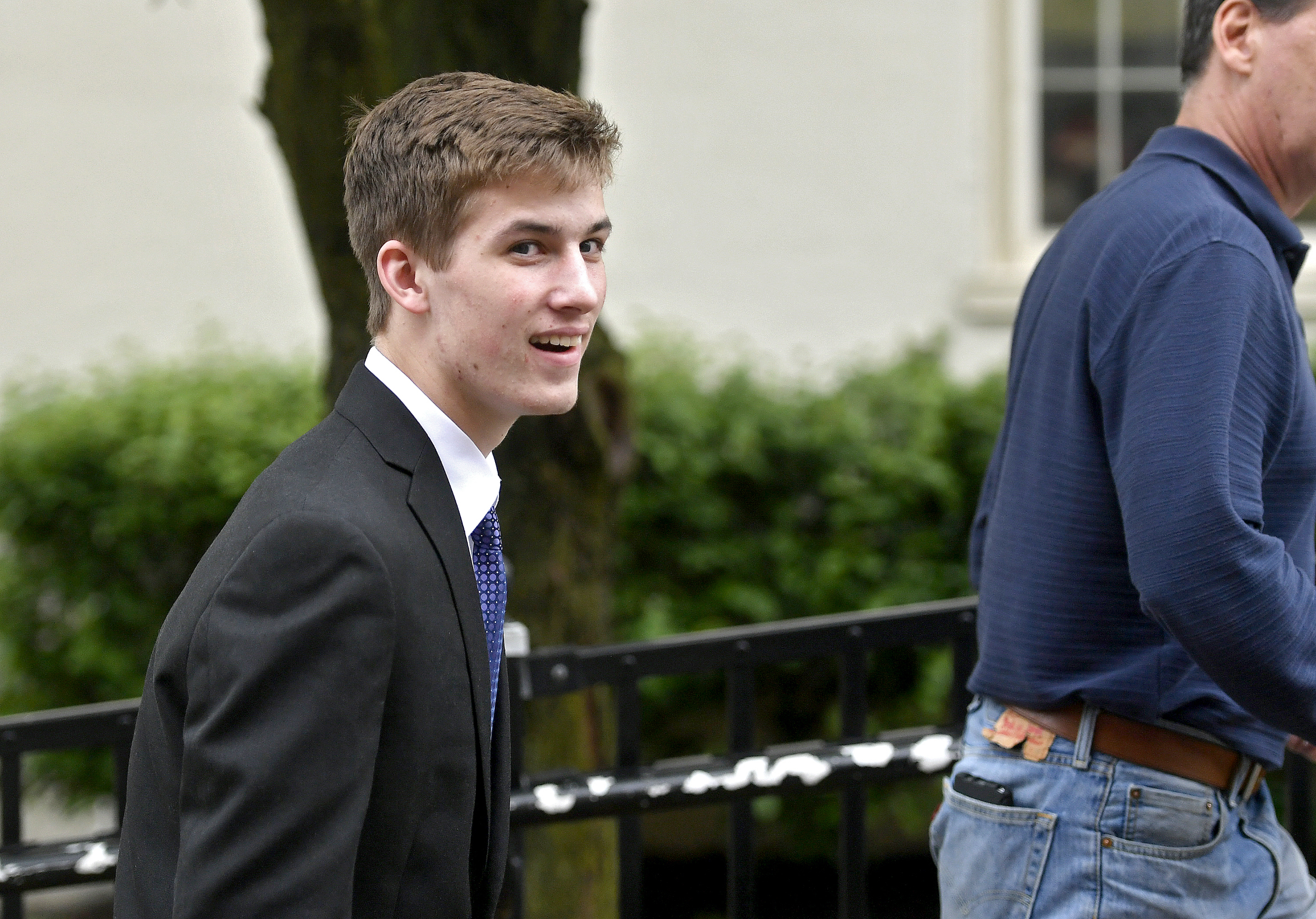 Bonatucci is spotted carrying a case of beer into the lobby area the night of the party, the report said. He also hands beers to pledges to "shotgun."
Jonah Neuman, 19, Nashville.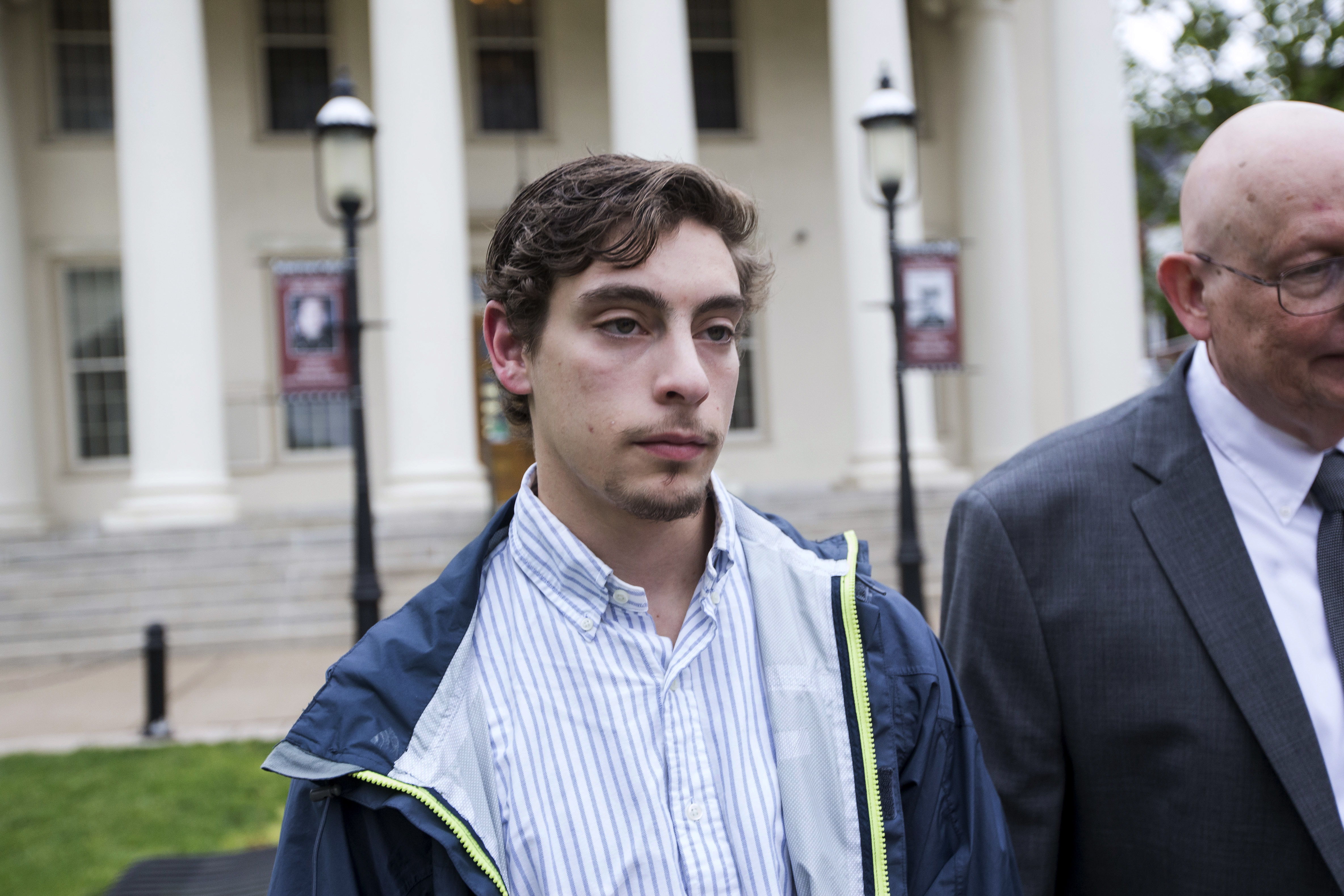 Neuman gives pledges beers to shotgun, according to the report.
He helped carry Piazza up the stairs after he fell. When fraternity member Kordel Davis shouted at members to call for help, Neuman shoved him into a wall and told him to leave.
Charged with reckless endangerment, hazing, and two other offenses are:
Michael Angelo Schiavone, 21, Yardley. Vice president of risk management.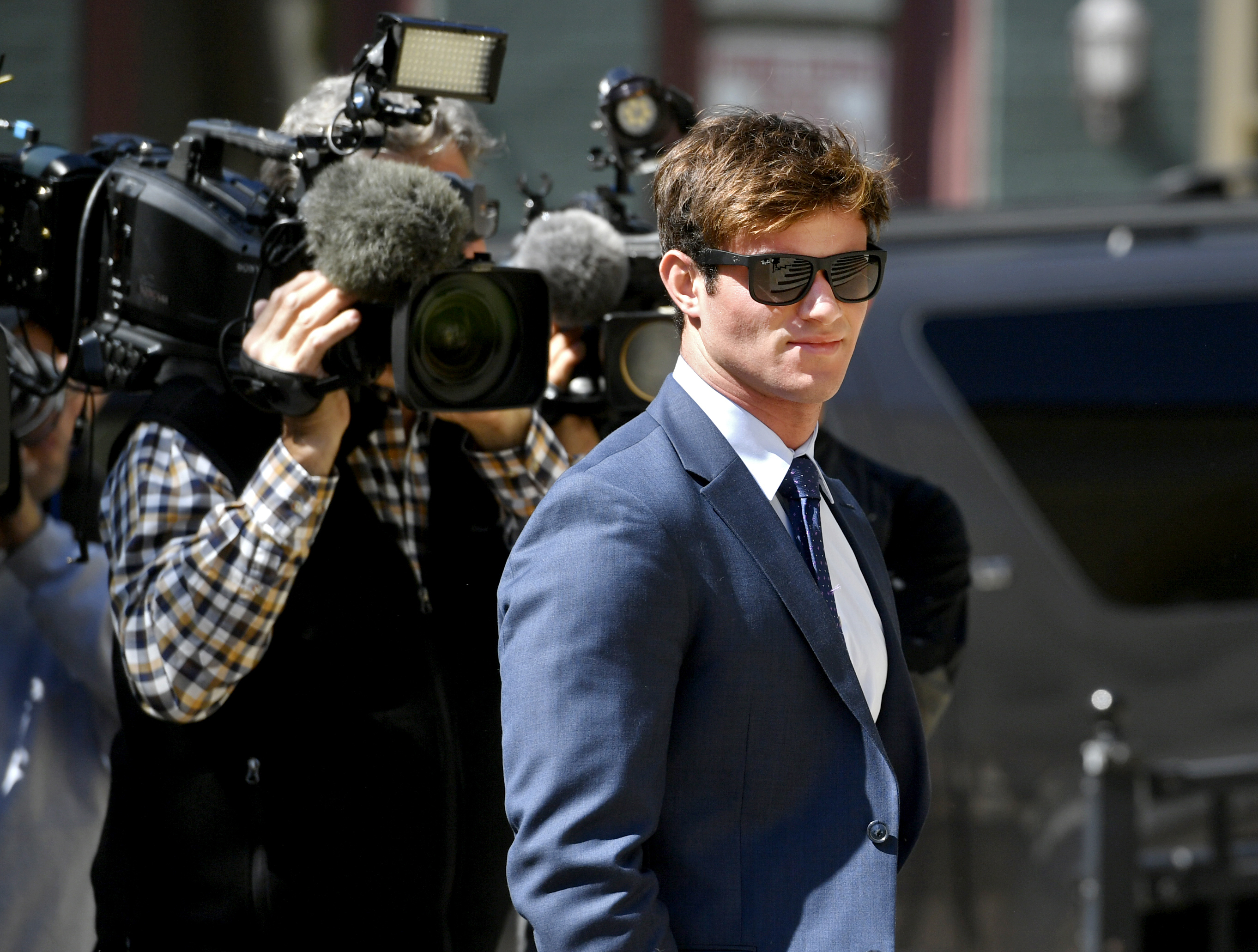 According to another fraternity member cited in the report, he was responsible for obtaining alcohol for the events and ordered the purchase for the party.
Craig Heimer, 21, Port Matilda.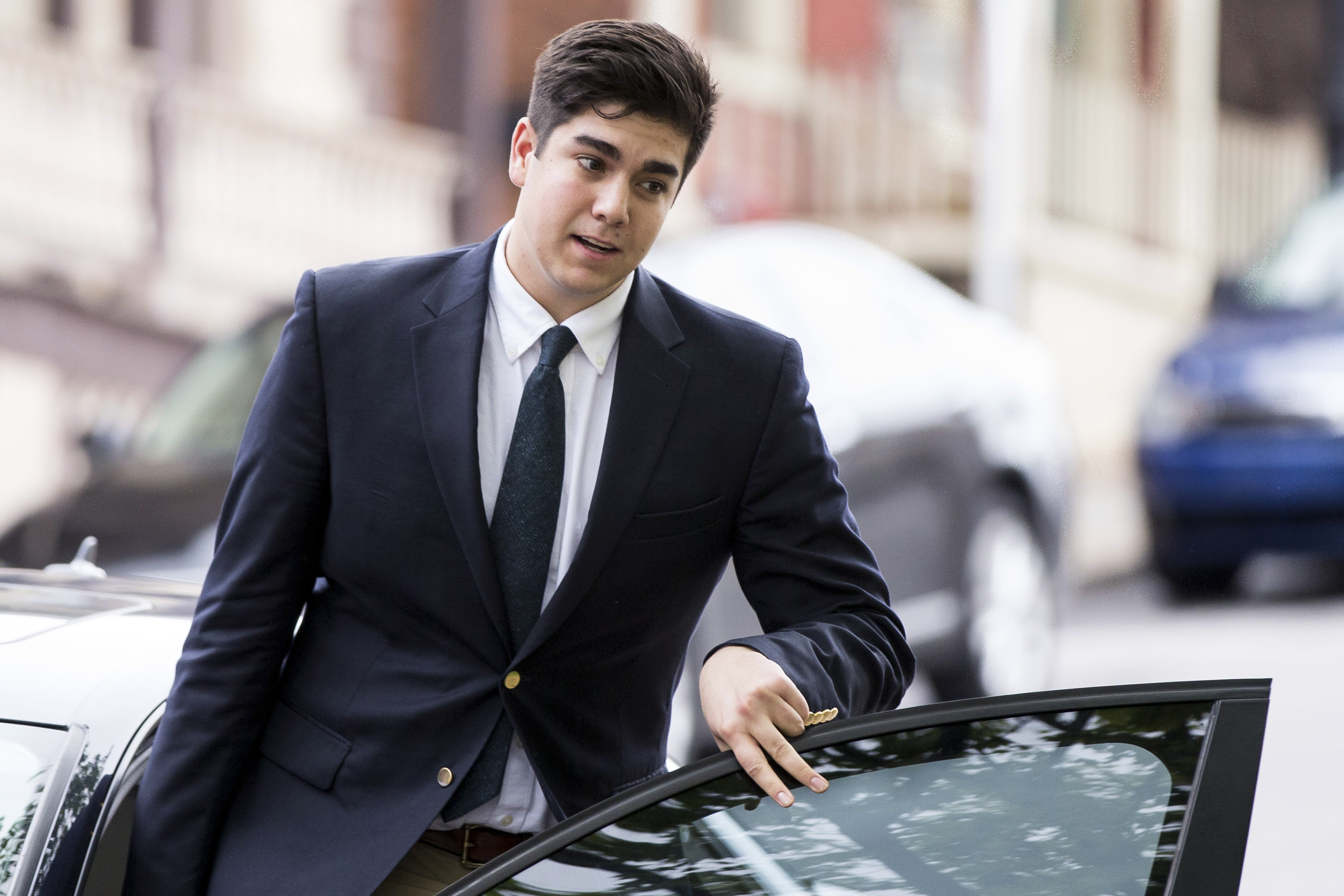 The lead detective testified that Heimer purchased "a mass quantity" of alcohol in the eight days leading up to the party.
Lars Kenyon, 19, Barrington, R.I. Rush committee.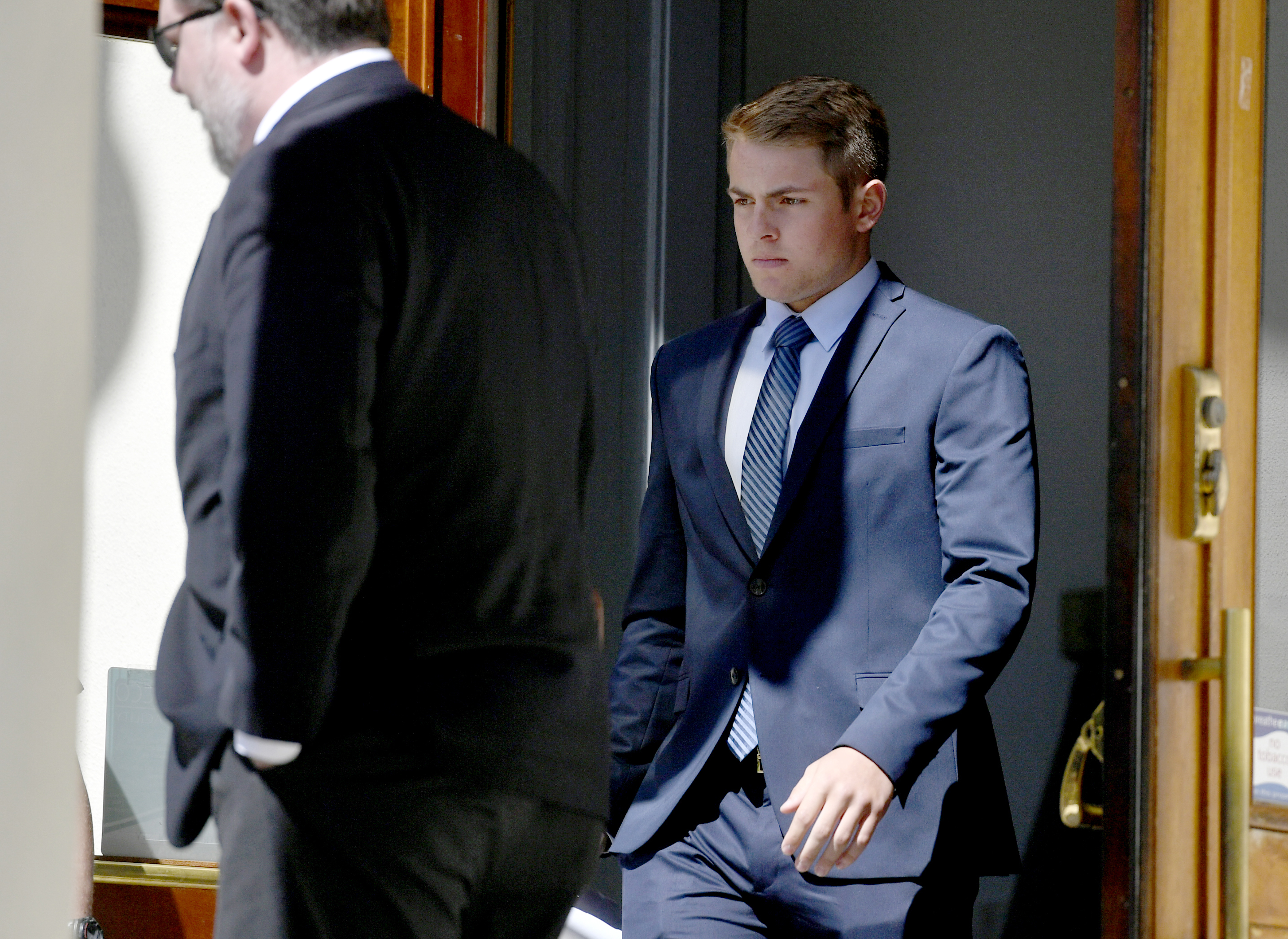 Before the fall, Kenyon is seen helping a staggering Piazza walk to a couch.
Parker Jax Yochim, 19, Waterford. Rush committee.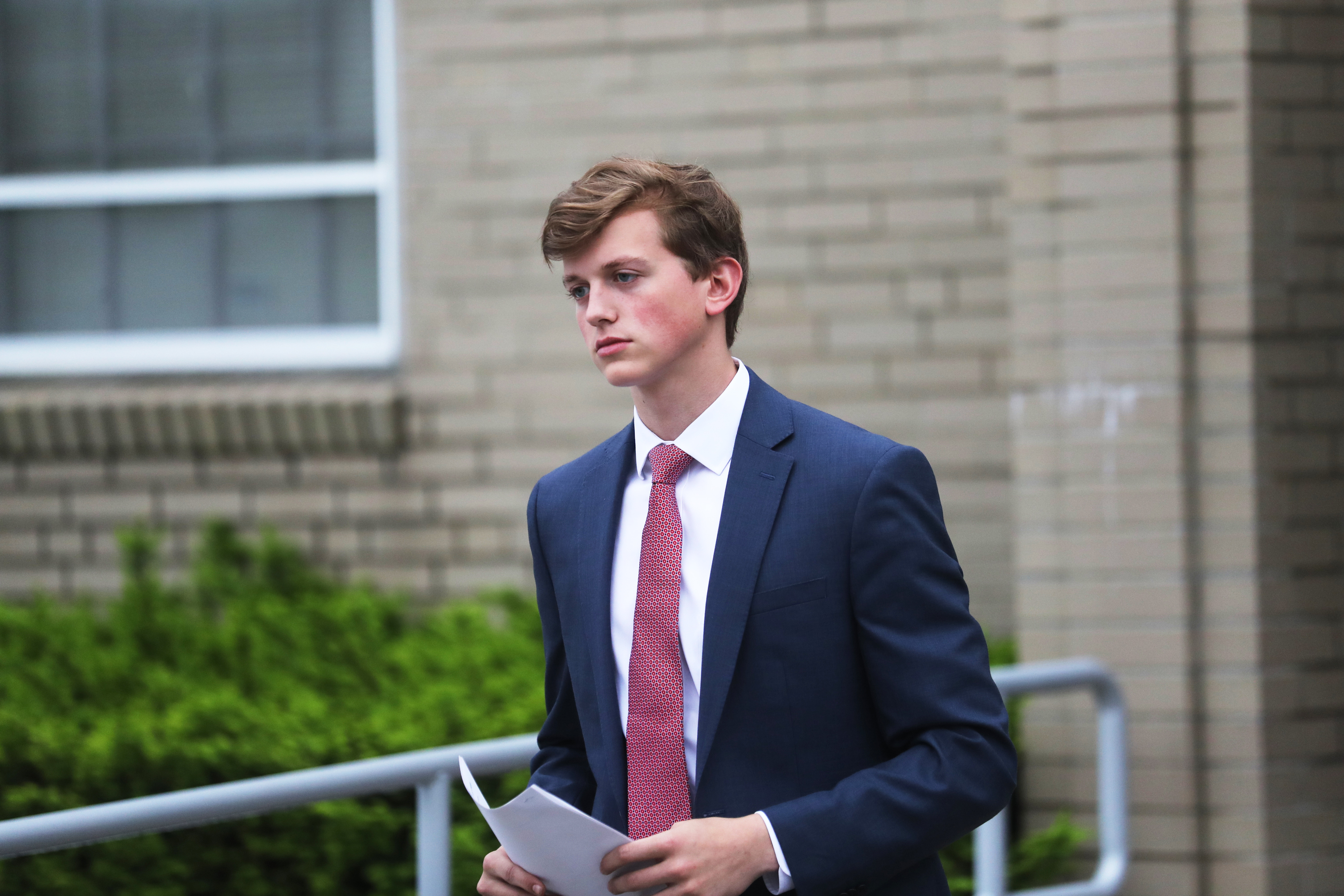 Yochim acknowledged the gauntlet and said he went through a similar experience as a pledge. During a group chat exchange, Yochim wrote in discussing alcohol for an event. "We need to figure out this furnishing s—. I'm worried about it."
Charged with tampering with evidence are:
Ed Gilmartin, 20, Scranton. Executive vice president.
Gilmartin brushed off Kordel Davis' request to call 911 after Piazza fell, telling Davis other members were kinesiology and biology majors and their word meant more, according to testimony. Gilmartin told a detective that members were reluctant to call 911 because they feared police would uncover the hazing and underage drinkers, according to the report.
Gilmartin admitted deleting messages, the report said.
Ryan Foster, 22, Bedford, Mass.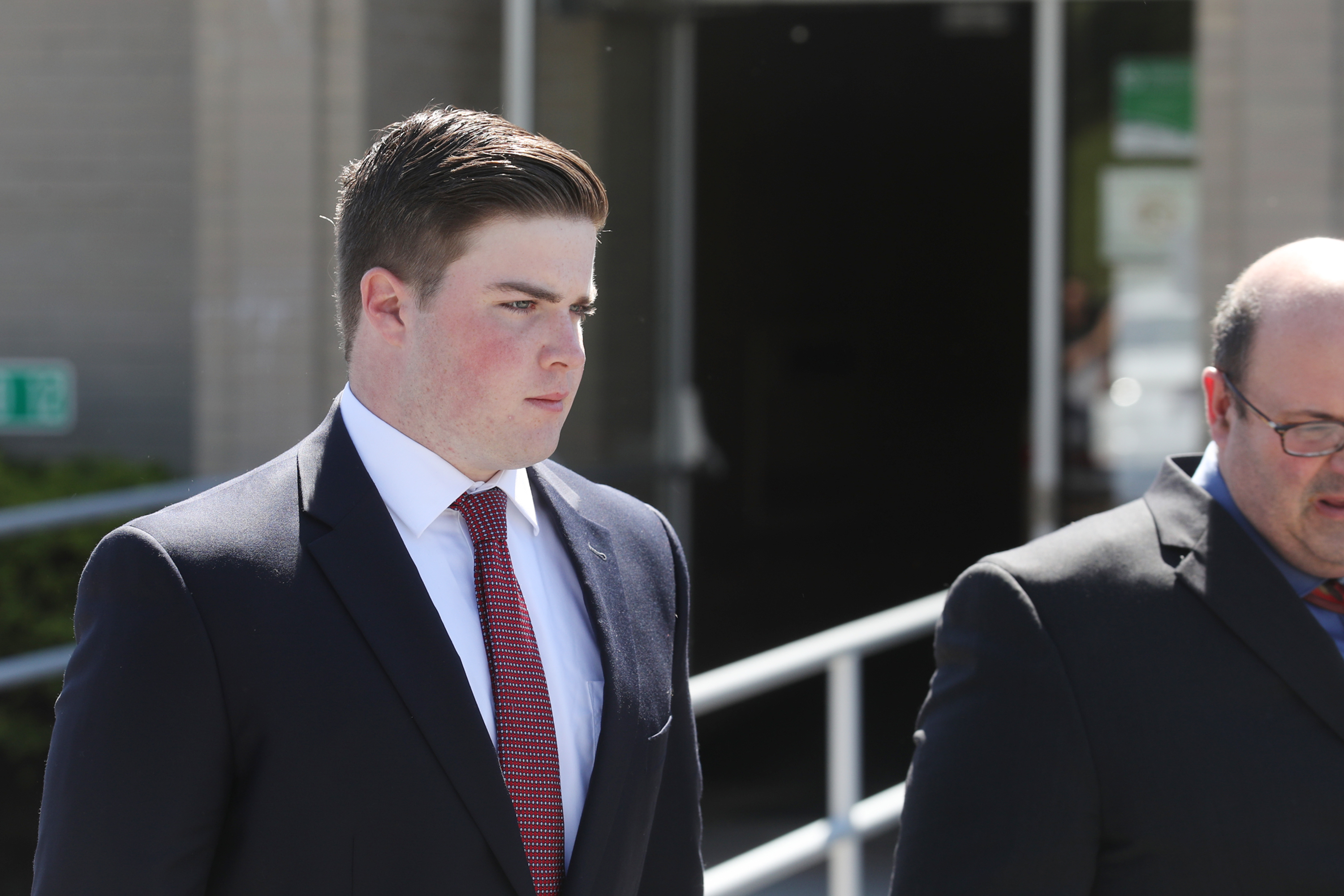 He is one of the members who tried to take care of Piazza after he fell. He removed Piazza's shoes and turned him on his side. Later, he sat at Piazza's feet to keep him on the couch. He's also one of three members who "slammed" Piazza back on the couch after he fell off.
Foster rebuffed suggestions from other members to take Piazza to the hospital, telling one he was being "overdramatic," the report said.
Ryan McCann, 22, Pittsburgh. Placed the 911 call.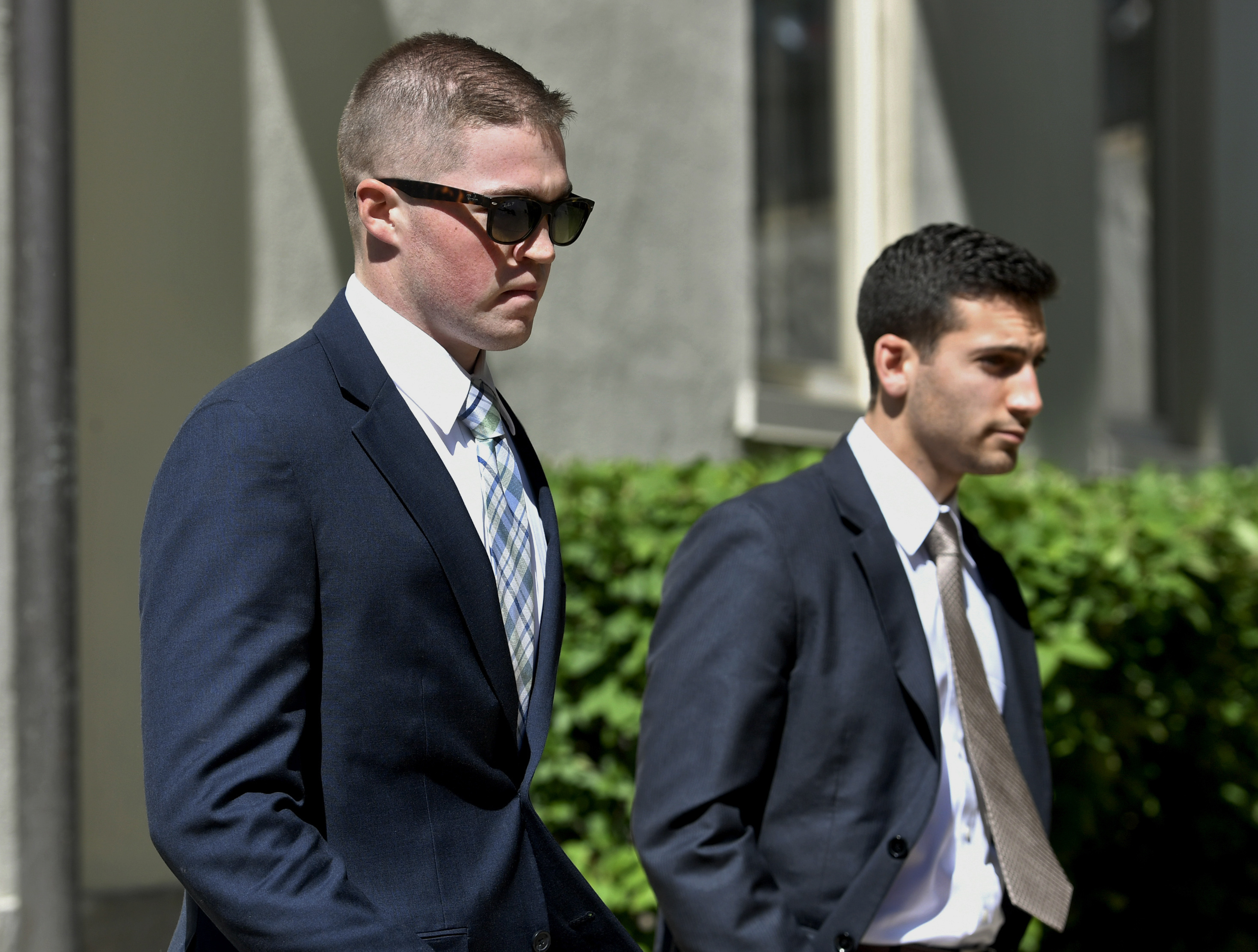 Police found that before calling 911 — nearly 12 hours after Piazza fell the first time and after he fell several more times — McCann conducted internet searches on his phone including "falling asleep after head injury" and "cold extremities in drunk person."
When he called 911, he didn't tell the dispatcher that Piazza fell down stairs the night before, the report said.
Lucas Rockwell, 21, Bolling Air Force Base, D.C. Rush committee.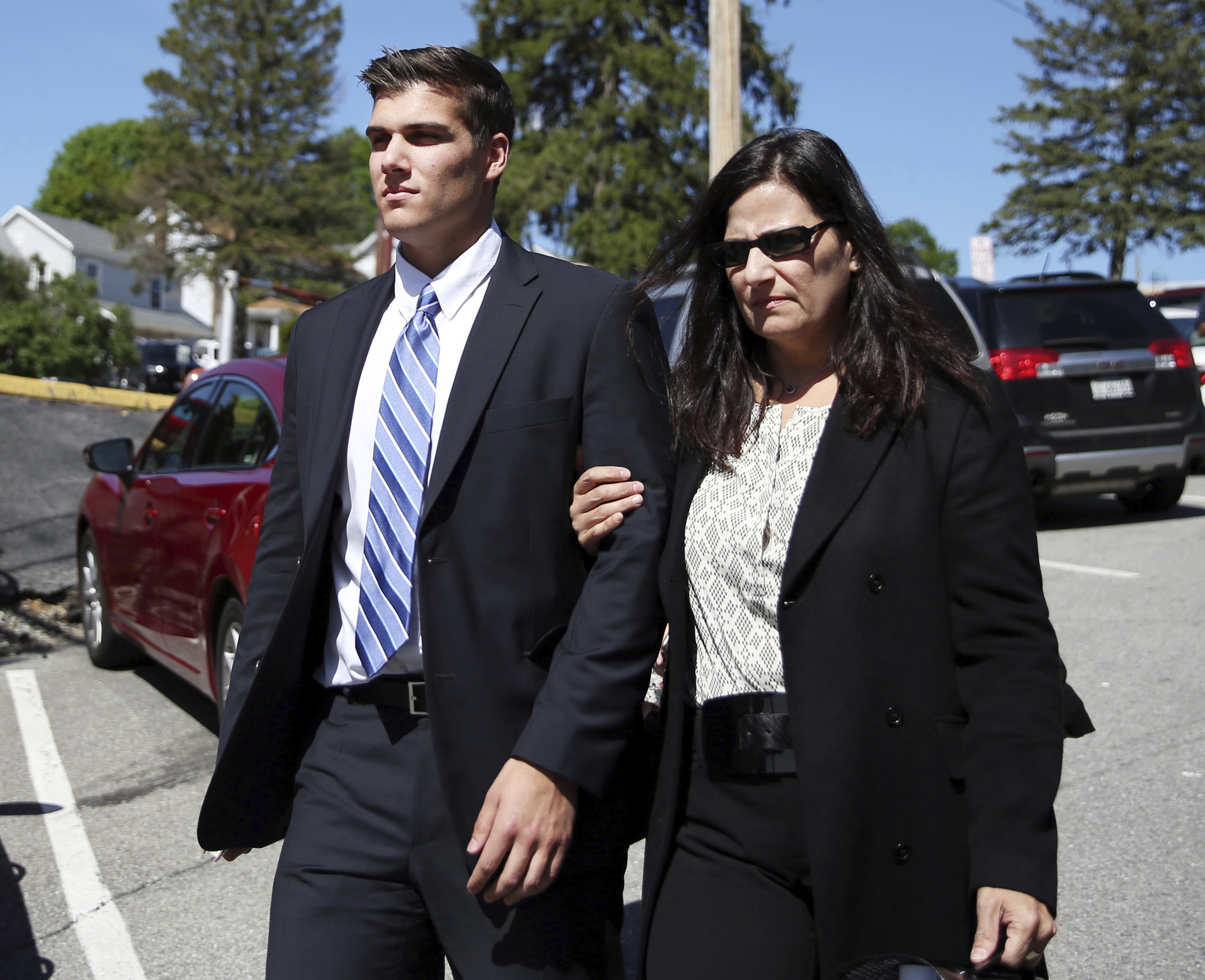 Braxton Becker, 20, Niskayuna, N.Y. House manager.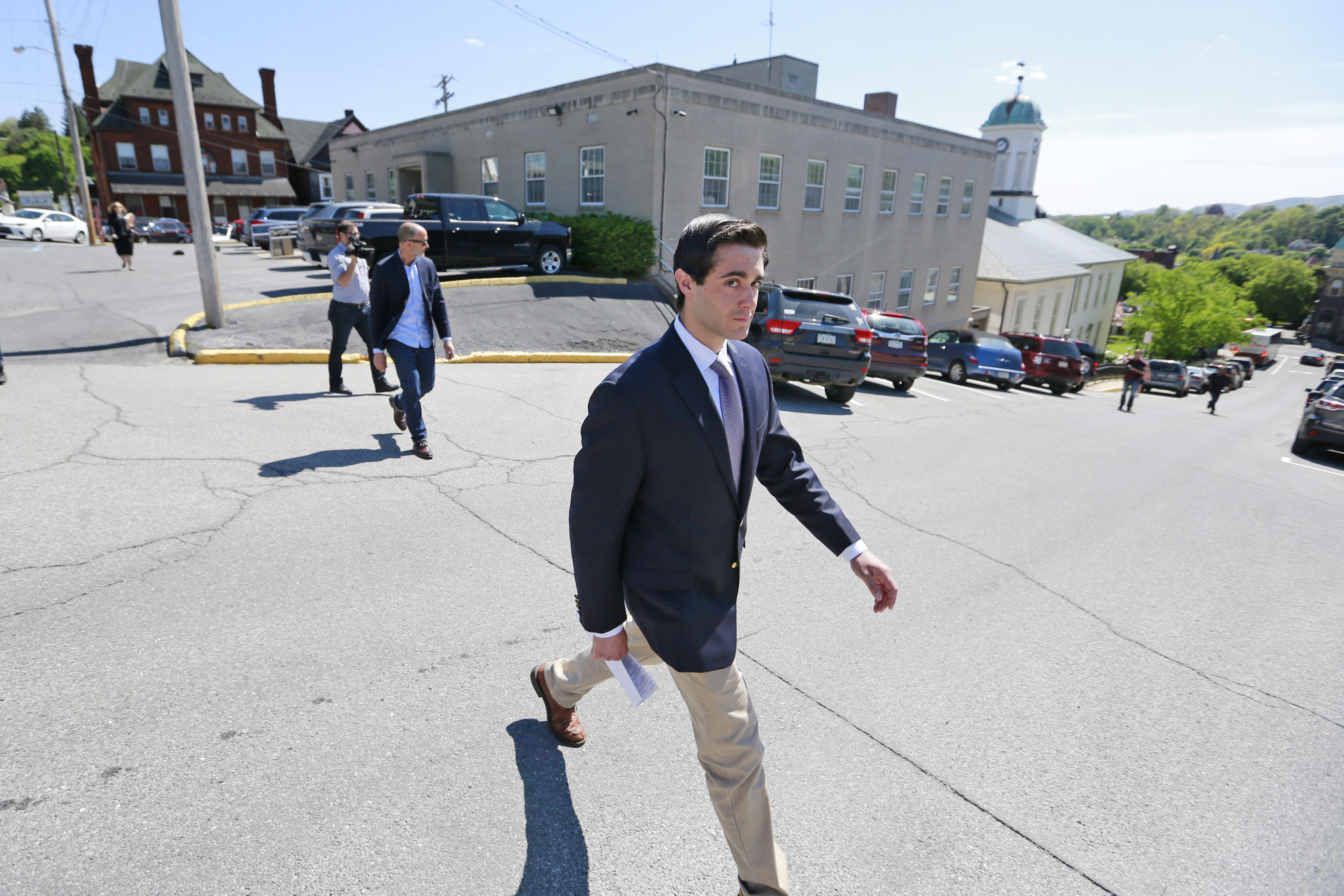 Charged with reckless endangerment is:
Joseph Ems Jr., 20, Philadelphia.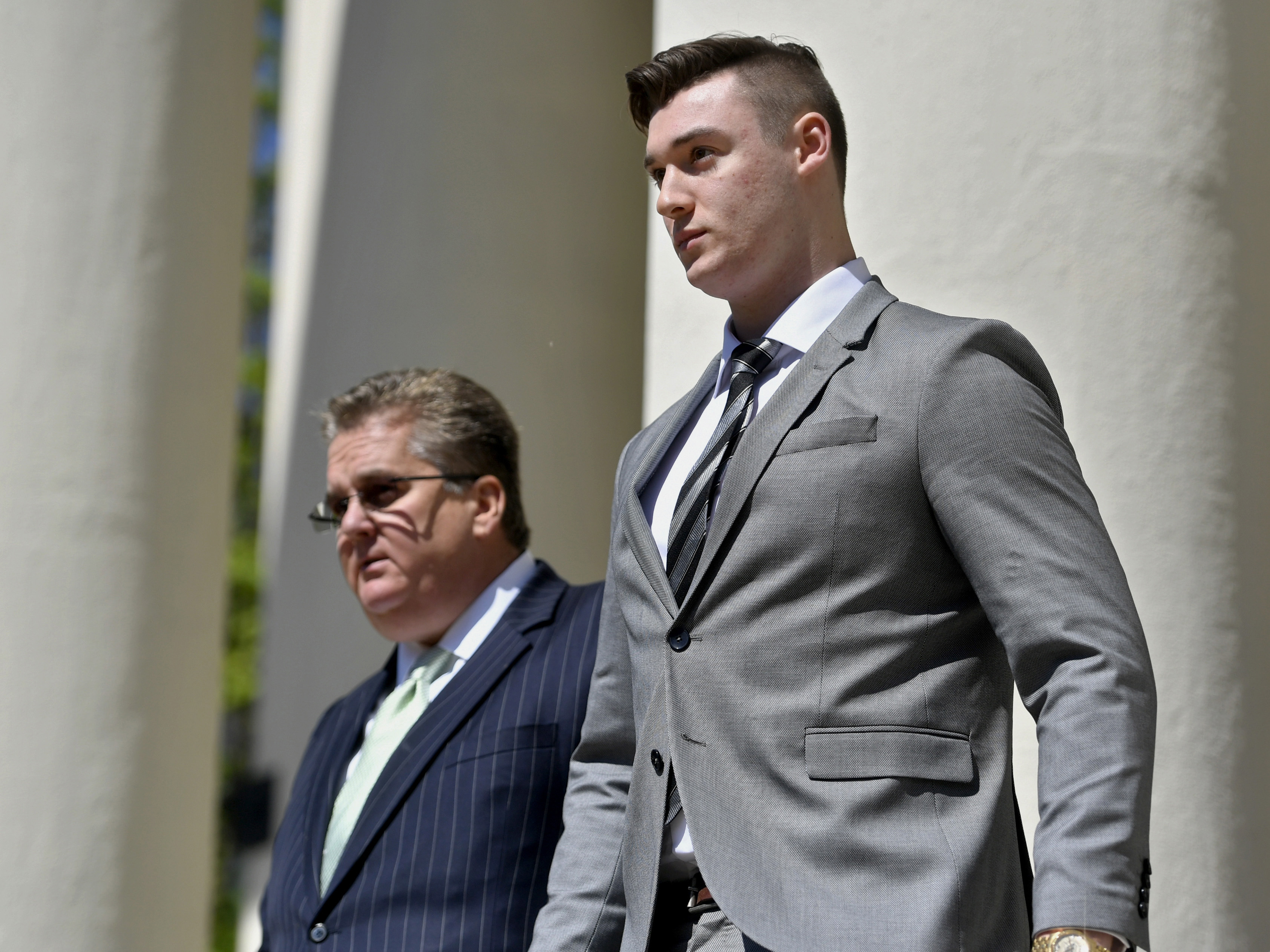 Ems struck a prone Piazza in the abdomen with his open hand, which an expert said in the report could have exacerbated his spleen injury.