I've never been a big fan of that tired sentiment about something good coming from something bad.
Yeah — sometimes. Never often enough.
But maybe, just maybe, some good will come from Councilman David Oh's being stabbed Wednesday night during an attempted robbery outside his Southwest Philly home.
First things first. What happened to Oh is horrible. I am very sorry for Oh, who underwent surgery after being stabbed once in the left flank between his chest and waist, and his family, including the members who found him in a pool of blood.
I wish him a full recovery from his injuries and, more long-term, from the lingering effects of trauma from violence that unfortunately he and his family are no strangers to. In 1958, his cousin was beaten to death in West Philadelphia.
But despite all the attention his stabbing is getting, despite all the headlines and follow-ups and tweets from city organizations and colleagues holding him in their thoughts and prayers, Oh is just another victim in an ever-growing line of mostly nameless, faceless victims of violence in this city.
I can't believe this happened. Sending thoughts and prayers to my colleague @DavidOhPhilly https://t.co/zPH5x9goXV

— Bill Greenlee (@BillGreenlee215) June 1, 2017
I am proud to call Councilman @DavidOhPhilly a friend. I am praying for him and his family tonight and hope he makes a full recovery. https://t.co/RuBh6JUfdV

— US Rep Brendan Boyle (@RepBrendanBoyle) June 1, 2017
Just a little over an hour after Oh was stabbed, two people died in a triple shooting in North Philly. One man was 24, the other, 17.
Whatever the circumstances, I haven't seen anyone sending out thoughts and prayers to those families.
If I sound angry or bitter about this, I promise you I'm mostly not. This is just how things are. Reality. It's the hierarchy of hurt that I wrote about last week when the abduction and assault of two black boys was barely a blip on our collective radar.
It happens everywhere. Some person with a title or fame is affected by (insert illness/incident), and suddenly whatever issue that's been ignored or neglected or meh'd becomes a priority.
Almost as soon as news of Oh's stabbing went public, people were asking what we were going to do about the violence in the city.
I don't blame them, Oh's a Council person; by all accounts a nice guy, notwithstanding his Annie Oakley moment. And anyone who cares about the violence in Philadelphia knows you have to take your opportunities where you can get them.
But really, what are we going to do? Maybe what we should have been doing before a 2-year-old was shot two weeks ago, or when nine people were shot while dancing in the street a day later, or when a 14-year-old was shot and killed on Monday, or when the next no-name person gets hurt or killed – make violence a priority.
We need to do anything. Everything. Whatever antiviolence strategies Police Commissioner Richard Ross is learning at the big city police chief conference he's attending in Nevada.
Ross told reporters he was glad Oh was OK, adding: "It speaks volumes to the fact that we've got to work together with all our community members and all our partners to drive down crime."
Councilman Alan Domb said something similar:
"Crime is awful for everybody, not just a Council person, but this just hits home."
Philadelphia is home.
So, back to the good that can come from bad.
Let's not let this moment pass.
Not to push Oh too early, but how great would it be if he, and the rest of us, takes this moment and leads a real, sustained fight against violence — call it Oh's Violence Initiative — and keep the focus on it in the same way so many are focused on his stabbing right now.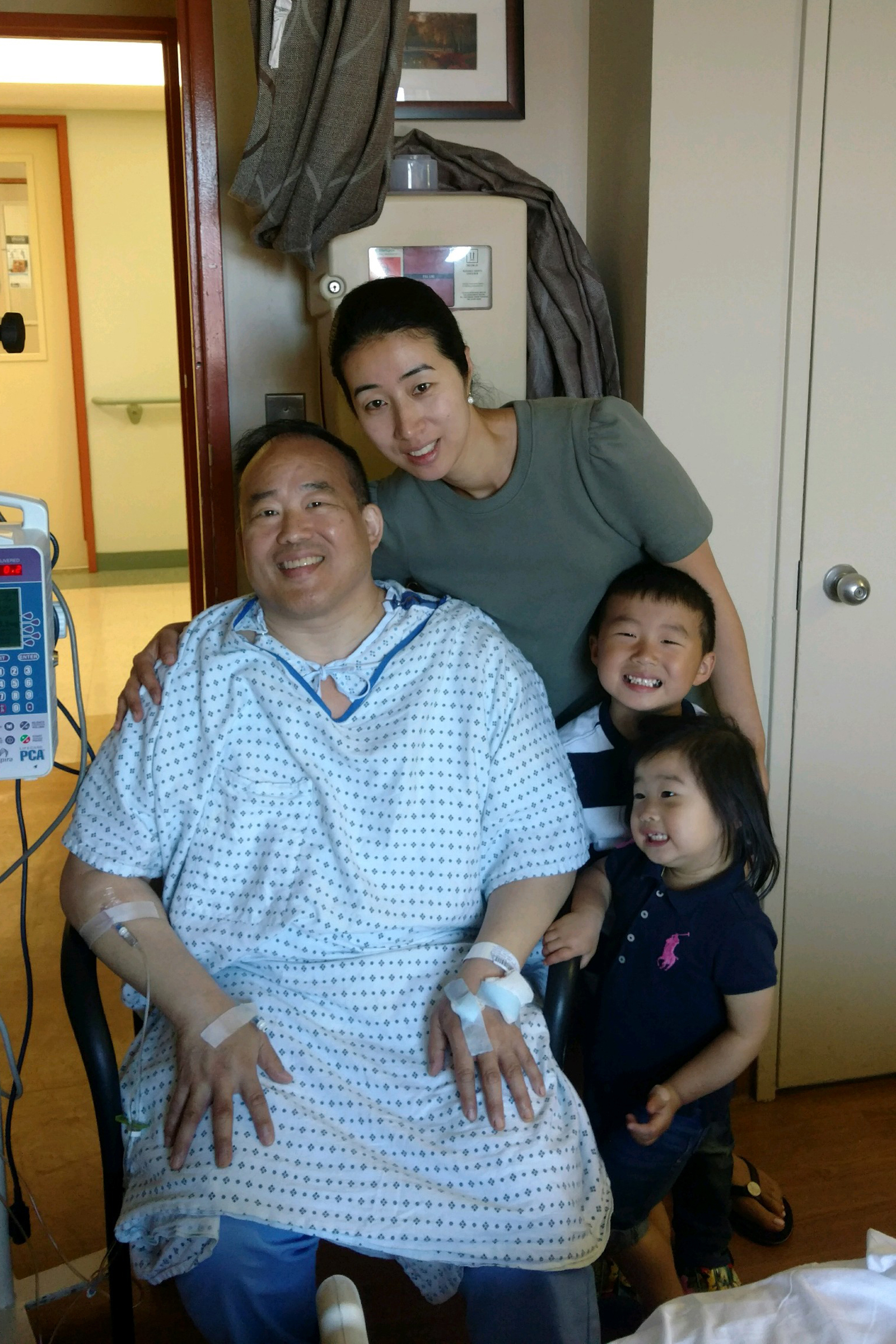 Hopefully he's feeling better by June 15 so he can join me and others on the steps of Art Museum to stand up against violence that affects everyone in Philadelphia. Consider this a personal invitation, councilman.
The invite extends to Mayor Kenney and all the city agencies and leaders who have sent their thoughts and prayers for their colleague. And to all of you out there.
There is a city full of victims who need our thoughts and prayers, and action.