With nearly 80 beers on the table for blind tasting at Brewvitational VIII, I joined 11 experts from across the region's beer scene to judge them.
Here are the bios of the other panelists:
Scott Vaccaro, this year's special guest out-of-town brewer, is the founder of Capt. Lawrence Brewing in Westchester, N.Y. He studied accounting (briefly) at Villanova before transferring to the University of California, Davis to pursue his future as a brewer. Smart idea. At Capt. Lawrence, he's excelled at Belgian styles with an American twist, with an increasing focus on barrel-aged sours.
Eddie Friedland's name may not be familiar to many Philadelphians. But the names he introduced to the area as a pioneering beer distributor certainly are — Victory, Flying Fish, Chimay, Dogfish Head, Lagunitas, Tröegs, Sierra Nevada, Sly Fox — making this third -generation beer man one of the grandfathers of the local craft brew scene. He now works for Origlio Beverage.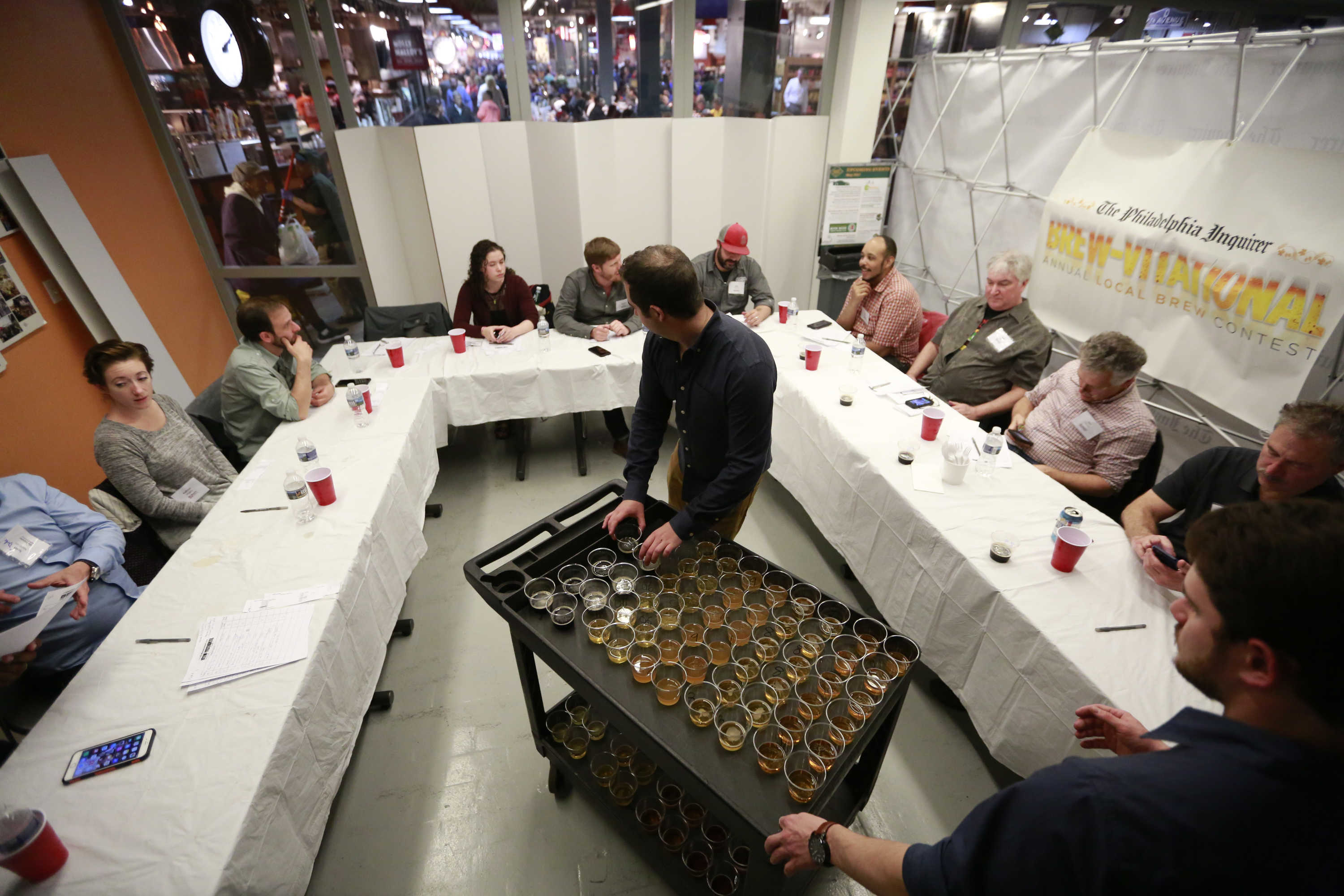 Victor Hurdle is a certified cicerone beer server and founder of Brew Crew Events, which organizes and runs beer events around the region, including the Reading Craft Beer Festival. He studied at the Fox School of Business at Temple University.
Scott Morrison, widely known as "the Dude," is a former brewer at several local breweries (McKenzie, Dock Street, Barren Hill), Morrison is now a consultant who has helped 30 breweries in the tristate area get up and running.
Andy Dickerson is co-owner and chef at Teresa's Next Door in Wayne, which boasts one of the region's best beer lists (not to mention an impressive array of whiskeys). Beer is a key ingredient in many of the restaurant's Belgian-influenced dishes.
Todd Shaner, a veteran beer writer in South Jersey who wrote the Putts & Pints blog for the Courier-Post, currently works on the sports desk at the Inquirer.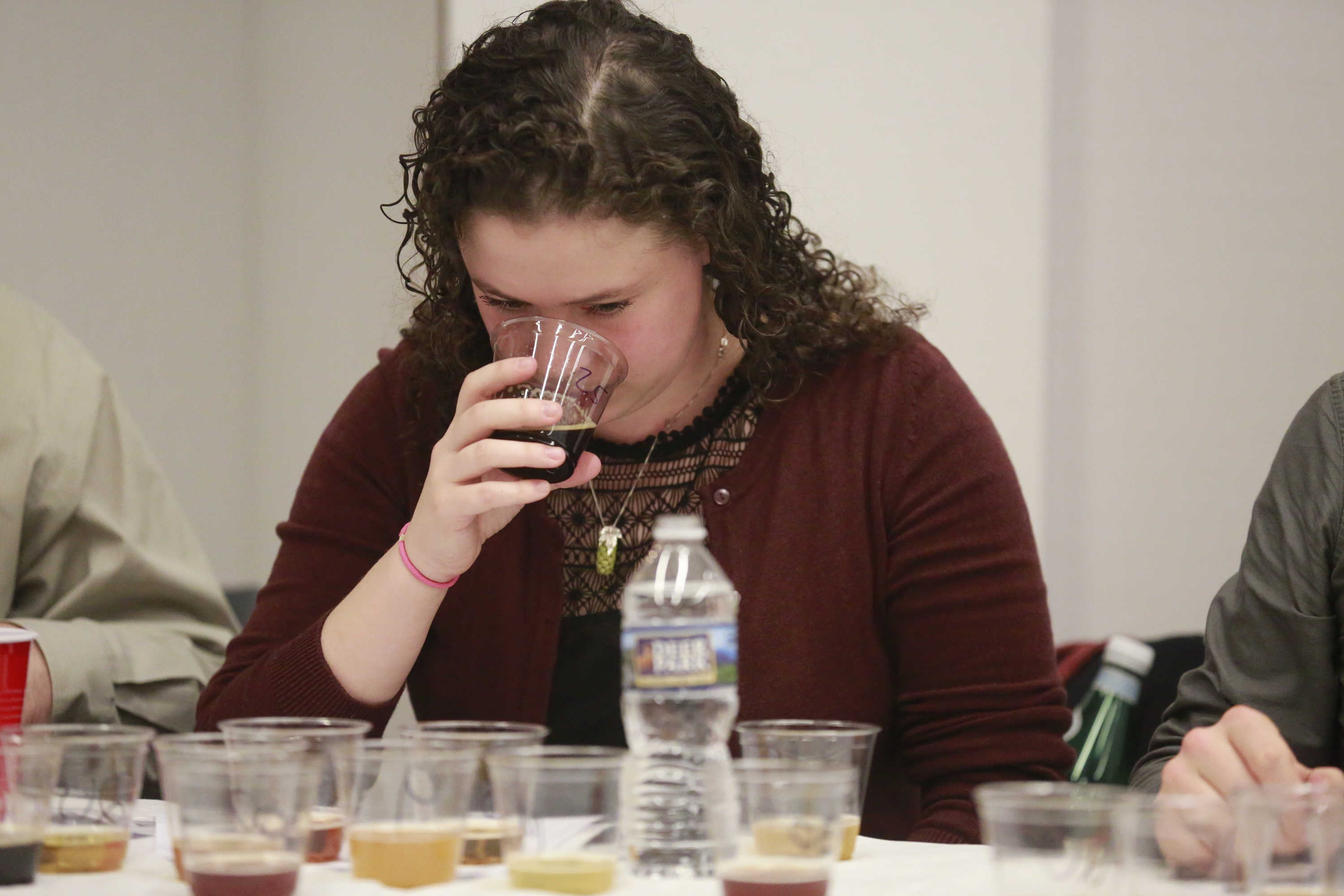 Beth MacKenzie trained as a brewmaster at the VLB brewing institute in Berlin, and currently works as a consultant and international liaison officer for De Struise Brouwers in Belgium. She has also brewed at Tired Hands, Samuel Adams, Saucony Creek, and McKenzie Brew House.
Zach Mack is the national beer writer at Thrillist, and he also owns Alphabet City Beer Co., a craft beer store and bar in New York City's East Village. He's also a certified cicerone.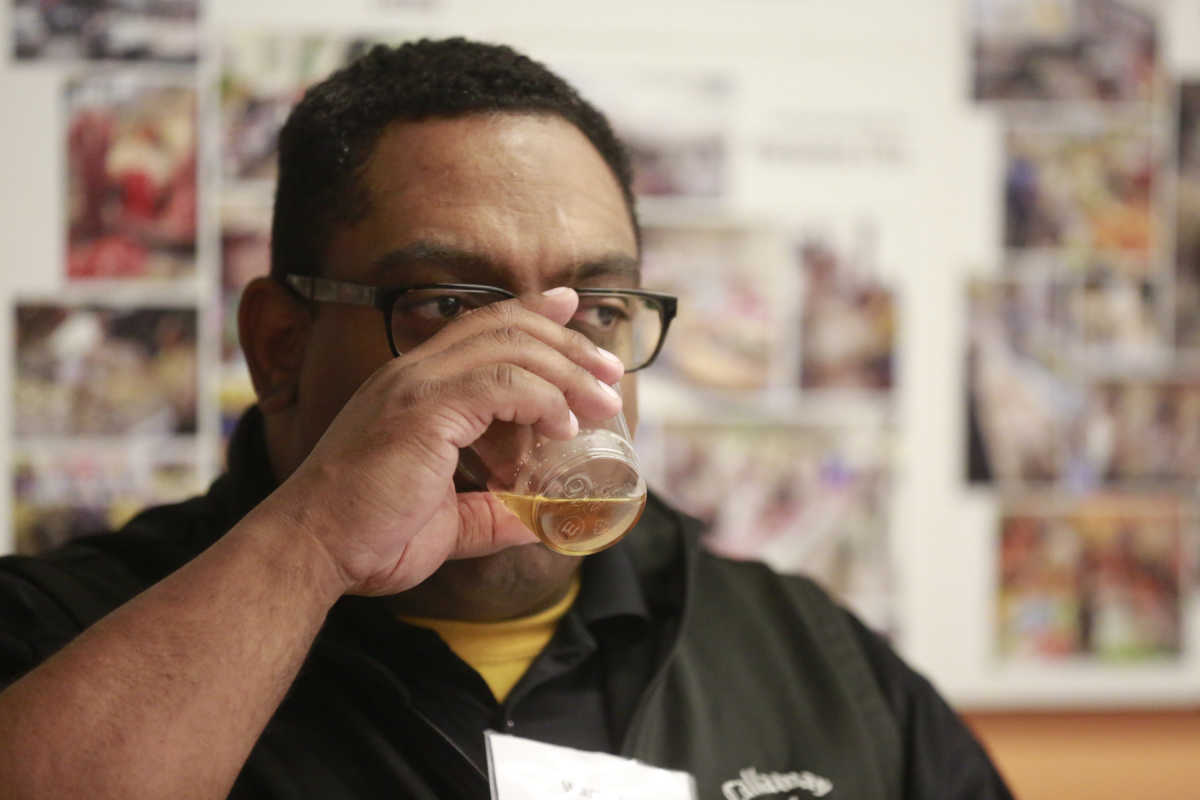 Wardell Massey is in finance by day and an award-winning home brewer, a former finalist in the Philly Beer Geek competition, and a BJCP-certified (beer judge certification program) beer judge who loves the subject so much he named his daughter Avery after a favorite brewery.
Kathryn Wiggins is the longtime former manager at the beer-forward South Philadelphia Tap Room, American Sardine Bar, and Newbold Brew. She recently left the industry to pursue a graduate degree in accounting. But her husband, director of sales at a craft beer wholesaler, "keeps me well-stocked in beer."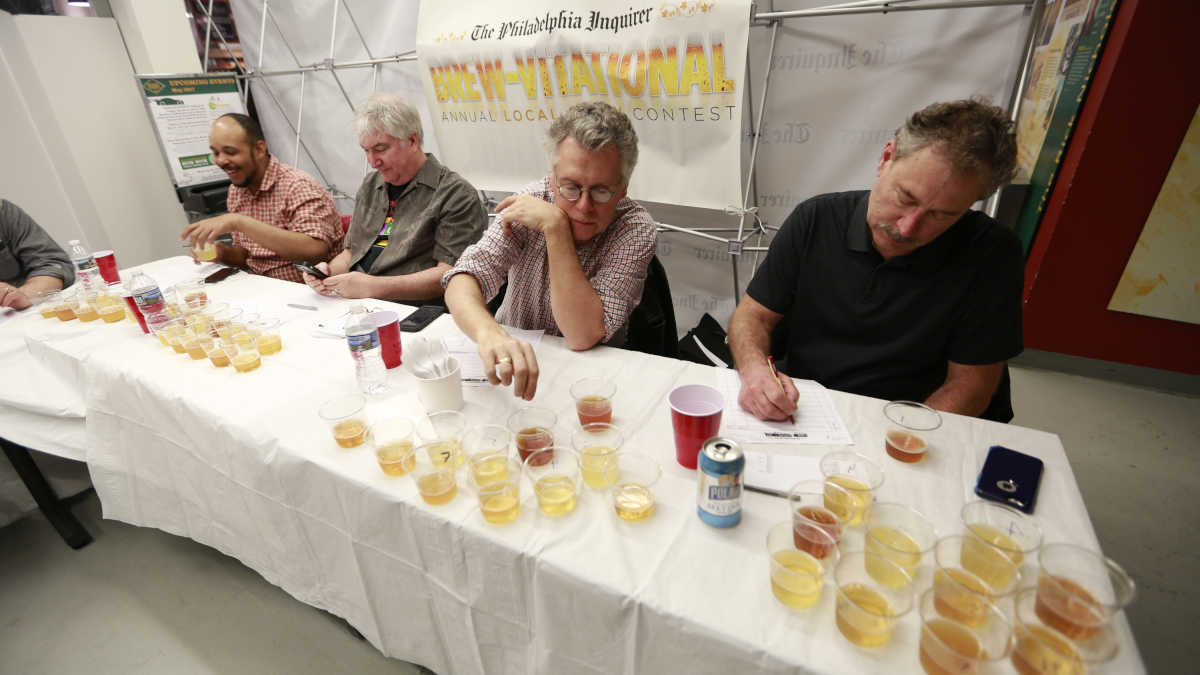 Dan DeLuca is the music critic for the Inquirer and Philly.com, but he has a profitable sideline as Craig LaBan's beer mule, transporting Tired Hands cans from the Ardmore brewery to the food critic's Center City desk. A hops-head with an interest in sours, DeLuca has planned road trips to destination IPAs in at least a dozen states.