Wanna give a grieving widower some peace? Take a good look at the man depicted in this composite sketch. And if you have any clue to his identity, please call the Northeast Detective Division at 215-686-3153 or dial 9-1-1.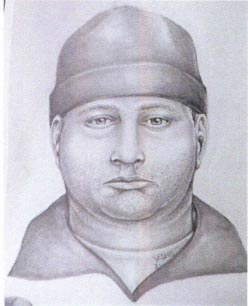 Because this low-life has got to be put behind bars.
Last month, posing as a city worker, he talked his way into the Bustleon home of John Mogck, 71. While he distracted Mogck, his accomplices entered the house on Walley Ave. and made off with a safe that held all of Mogck's valuables - including his deceased wife's ashes.