SPOILER ALERT: If you haven't finished Breaking Bad, stop being stupid and do so now. Or, at the very least, stop clicking on links with Breaking Bad in the headline because you're simply poking the beast, at that point.
A group of dedicated Breaking Bad fans placed a paid obituary in Friday's Albuquerque Journal.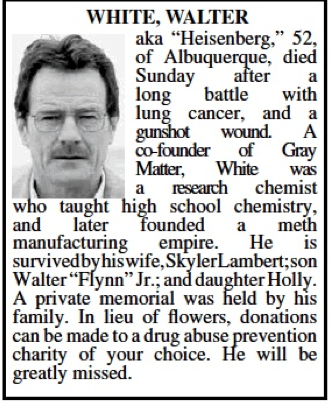 The series finale inspired Layman and members of the Facebook group "Unofficial Breaking Bad Fan Tour" to place an obituary for Walter White in today's Journal. It is on page A4.