I know, I know... we had you at Anna Kendrick. The Drinking Buddies actress—best known for Pitch Perfect and her Oscar-nominated turn alongside George Clooney in Up in the Air—recently posed for a small GQ spread to help promote her new film.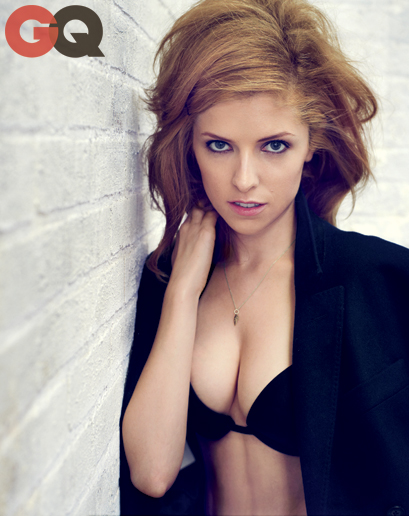 Aside from looking incredible (as per usual), Kendrick talks about her affinity for Belgian-style beers, mentions the embarrassment that comes with signing autographs while shopping for underwear, and drops some foul-mouthed statistical knowledge.
Kendrick does in fact enjoy beer—"every single Belgian-style beer"—which brings us to this irresistible follow-up: According to OkCupid's infamous data nugget, beer fans are also more likely to go home with someone on the first date.
"Oh my!" she says, mock-scandalized. "I mean, correlation doesn't suggest causality—but that is f***in' interesting."
We'd venture to guess that there's a strong positive correlation between mentions of Kendrick on the Internet and getting "Cups" stuck in your head for three days. We're sorry and/or you're welcome. Oh, and there's a video of her shoot in which she warns people not to talk about liver cancer on the first date and explains how the drive-thru at Del Taco can actually be romantic.
Also, she says that—if sex is off the table—drinking is probably a great way to get to know someone.
Swoon. [GQ]