Snap Bracelets. Hammer pants. Tamagotchi pet. Perhaps a Sony Minidisc player. You'll need all this and more in tow in order to fully rock the "90's Party" this Friday January 18th.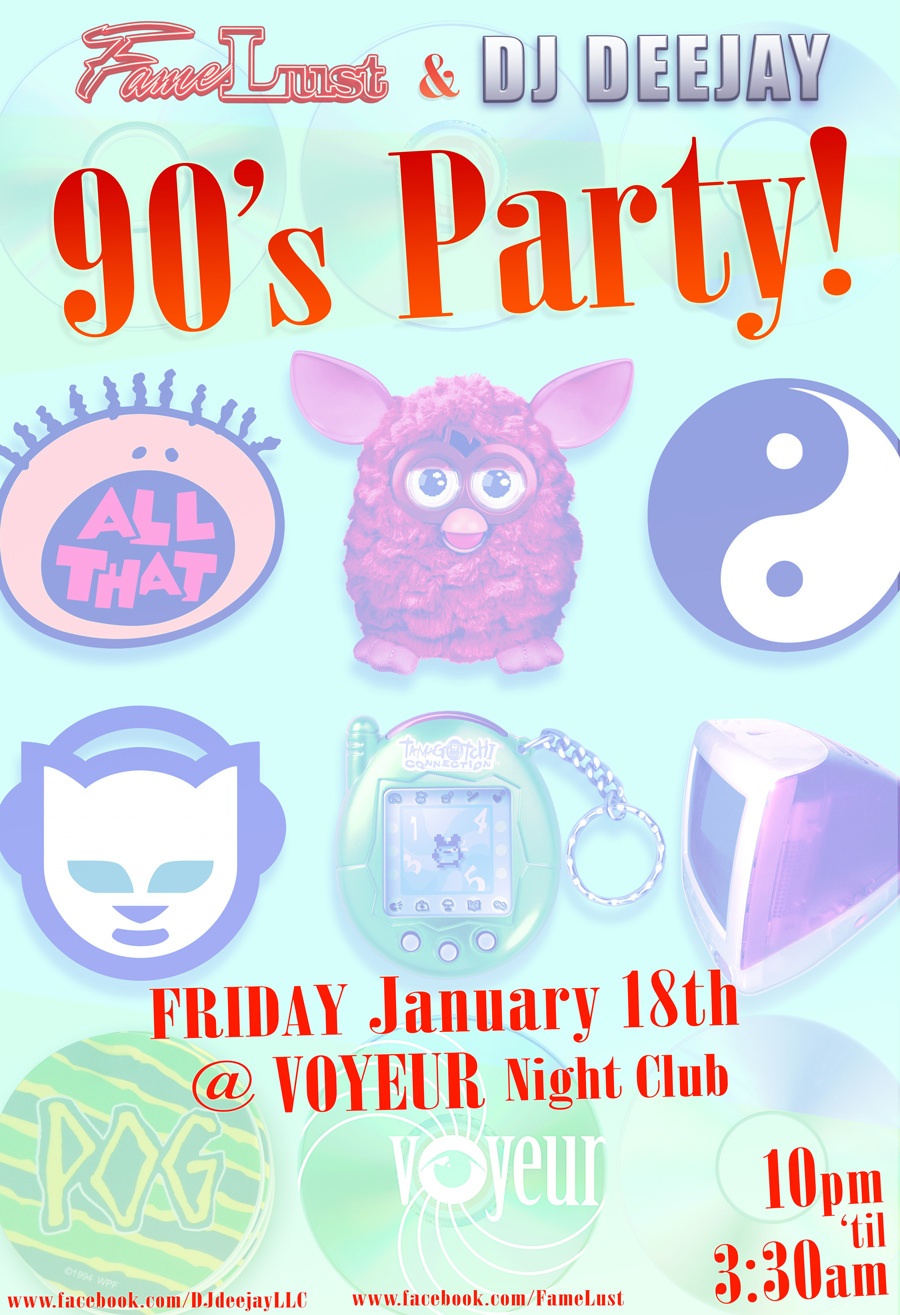 That's right, folks! For one night only, the fantastically addictive Dj Deejay and Fame Lust are bringing us back to the time when music was actually amazing. The decade when TLC schooled us on "No Scrubs", *N Sync was "Tearing up my heart" (you know you sang into the mirror with a hairbrush), Ace of Base gave us "The Sign", and 90210's Brenda and Dylan showed us what true love was (back off Kelly).
The event will take place at a brand new venue, which makes it even more rad. Voyeur Nightclub will host the party, which will run from 10:00 PM -3:30 AM. The massive space houses two floors, so no matter where you turn, the sweet sonic sound of the Spice Girls will get you moving.
There will be drink specials too. From 10-Midnight, domestic bottles and well drinks are $3, PBR is $1 (very 90's!)
So bleach that hair, strap on the rollerblades, grab your favorite scrunchie and head over to this amazing party.
For more info, click here.
90s PartyVoyeur 1221 St. James St.10 pm
$5 admission on advanced list
$10 otherwise