It's not summertime in Philly if you're not spending your Mondays with the Locals Only crew.
From day swimming at North Shore Beach Club to dancing under the stars at Morgan's Pier, it's the perfect daylong ritual to kick off every week of your summer.
This Sunday, Locals Only will be taking it off shore for the ultimate boat party extravaganza! This sunset cruise is the perfect summer send-off and will feature Philly's favorite DJs: Dave P, Sammy Slice, Jayo, Ed Christof, Rocktits and Dave Tidey.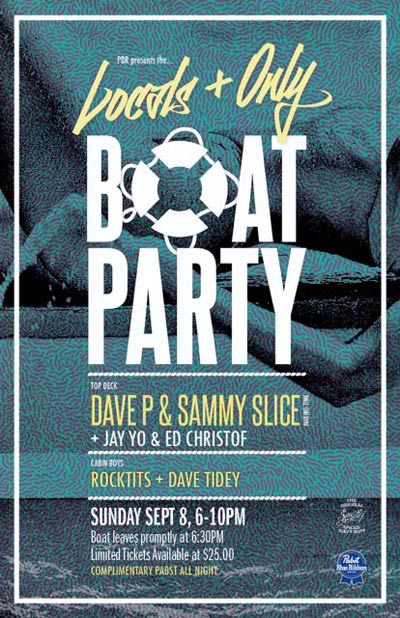 The party sets sail on the Ben Franklin Yacht at 6 PM and returns to shore at 10 PM. Complimentary PBR will be provided and a full bar will be available as well.
Sunday, September 8 from 6 – 10 PM Ben Franklin Yacht, 401 N. Columbus Blvd. - Pier 24
Tickets - $25
, 21+ event