After the Valentine holiday has settled down, it's time to put our attention on other more important things like… Philly's annual Dre Day celebration!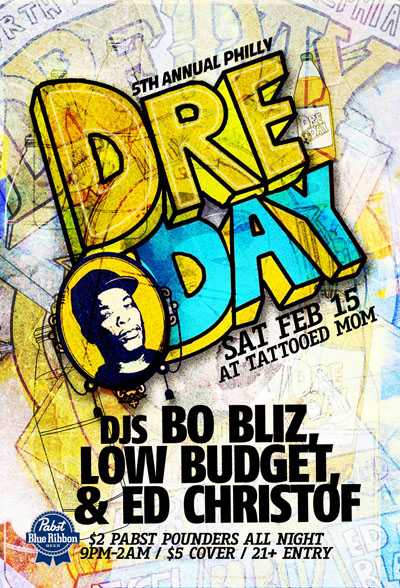 Come together for the 5th anniversary of this local bash that's been paying proper homage to the gangsta hip-hop legend, Dr. Dre. It's all setting off at Tattooed Mom (530 South St.) on Saturday, Feb. 15 from 9 p.m. - 2 a.m. with inspired sets by Bo Bliz, Lowbeezy, and Ed Christof. Enjoy $2 PBR pounders all night long.
Philly-bred Decades Hat Company will also be re-releasing their limited edition "EZ-Duz-It" snapbacks that will be available in two colorways and in limited quantities.