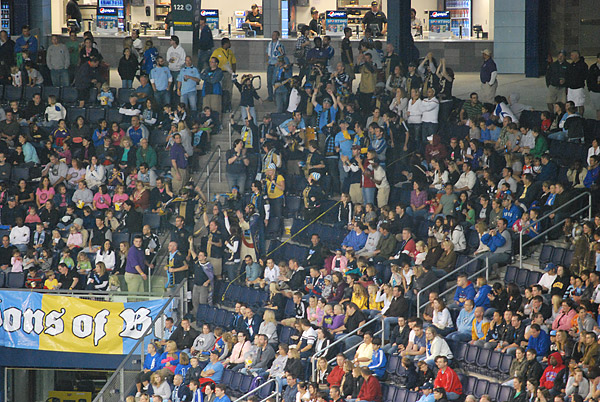 The Sons of Ben delegation at Livestrong Sporting Park celebrate after Sébastien Le Toux's game-tying goal in the 63rd minute. (Jonathan Tannenwald/Philly.com)
KANSAS CITY, Kan. - If I had offered you a 1-1 draw between the Union and Sporting Kansas City before kickoff last night, I think you would have taken it.
I certainly would have, given the fact that the Union were missing four of their most important players: Faryd Mondragón, Sheanon Williams, Freddy Adu and Danny Mwanga.