Here's a nice lunchtime diversion: FIFA president Sepp Blatter's Twitter feed was hacked Friday afternoon.
It was good for a laugh while it was happening, though it should be said in all seriousnes that it's never a good thing when a major public figure's account is compromised.
It certainly doesn't make FIFA's social media team look good, or its internet security team.
I preserved the evidence of the hacking as best I could below.
This was the first post: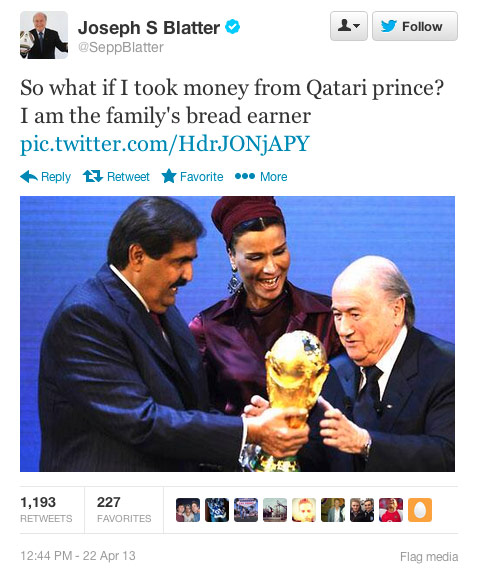 Then came these: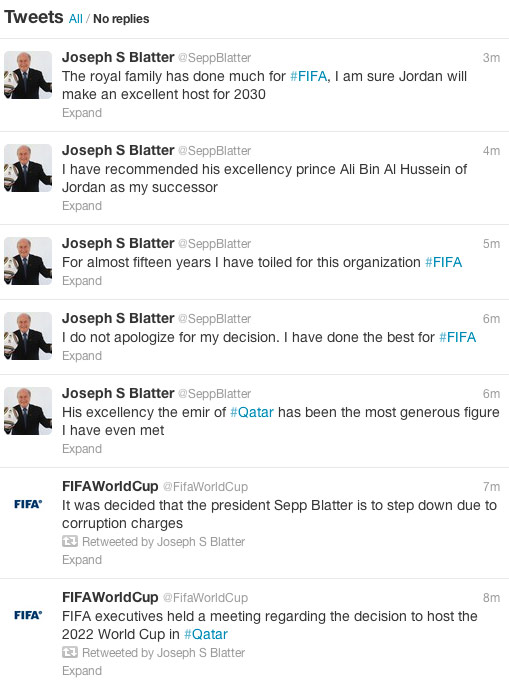 The reaction was swift from fans and media alike: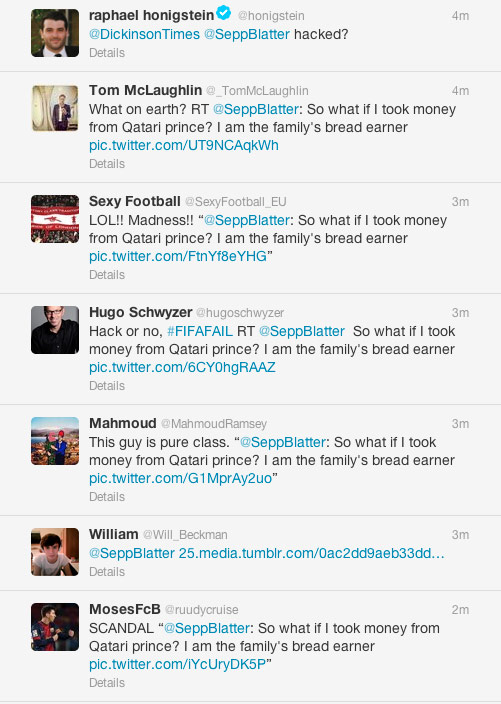 Right after Blatter's account was compromised, the official Twitter feed of the World Cup got hacked too:
As was the case with Blatter's feed, a lot more tweets soon showed up: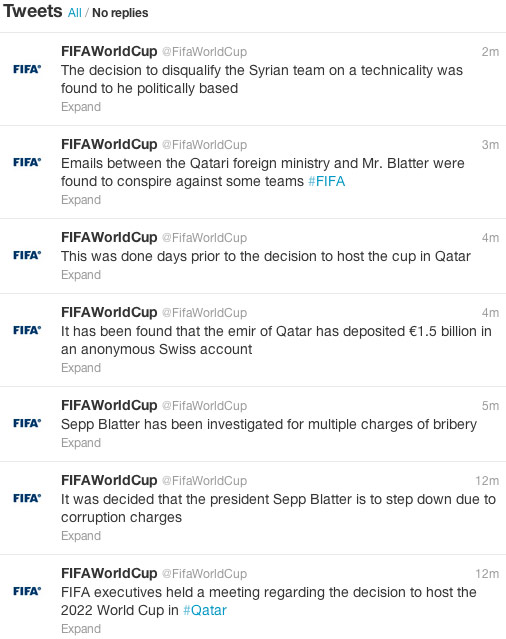 There was also this shot at Sheikh Hamad bin Khalifa Al-Thani, Emir of Qatar, over the controversial way in which Qatar won the right to host the 2022 World Cup:
The first hacked tweet on Blatter's account was posted at 12:44 p.m. Eastern time. At 1:10 p.m., the culprit for the hack posted this on both the @SeppBlatter and @FIFAWorldCup accounts. It appears to have been the same group that has compromised NPR, the BBC and CBS' 60 Minutes: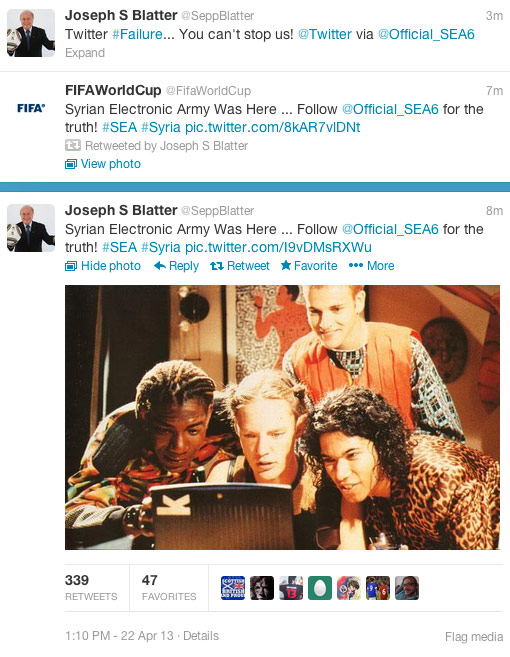 FIFA issued a statement to Reuters and other agencies confirming that it is "looking into the incident." I'm sure they'll let us know if they find anything.
Then again, it's not like they've found much wrong in Zurich in recent times, right?