Chef Mel Tenorio has been teasing us with his Colombian cuisine - a mix of straight-ahead favorites with a few fusion dishes - for six months or so.
Billed as Usaquén - after his home neighborhood in Bogota - his pop-ups at Fishtown's Philly Style Bagels have been hits, as he showcased arepas, cayeye, and empanadas.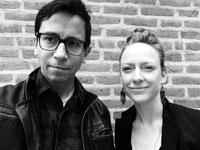 Now, Tenorio and life partner Samantha Schlegel have signed a lease for a brick-and-mortar Usaquén location - the former El Cafeito at 1700 N. Third St. in Kensington. (That's the corner of Third and Cecil B. Moore.)
The BYOB is about two months out, he says, adding that the format at first will be cafe-style lunch during the week, Friday and Saturday dinner, and Sunday brunch.
Handling the real estate deal were Nadia T. Bilynsky and Joseph Scarpone of MPN Realty.
Below at left is huevos pericos, arepa, and sweet plantains; at right, pork katzu fried rice.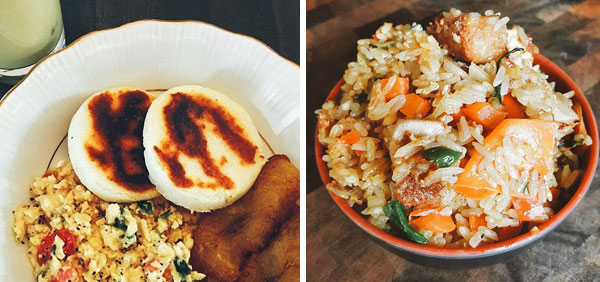 What's up in Philadelphia's food world? We'll have you covered in our new food newsletter, launching soon. We'll answer your burning (and simmering) questions: Where should I eat? Where are the new restaurants? Where should I drink? Where are the best values? SIGN UP NOW to reserve your seat at the table.