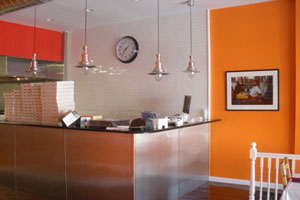 Back in May, Munish Narula closed the Indian pizza/street food shop Tiffin Etc. next to the flagship location of his Indian empire, Tiffin, at 712 W. Girard Ave.
Narula had planned to open an Indo-Chinese restaurant in the space.
Now he's now says he may have miscalculated on the shutdown.
He is bringing back most of the Tiffin Etc. menu - kati rolls and Indian pizzas - starting today.