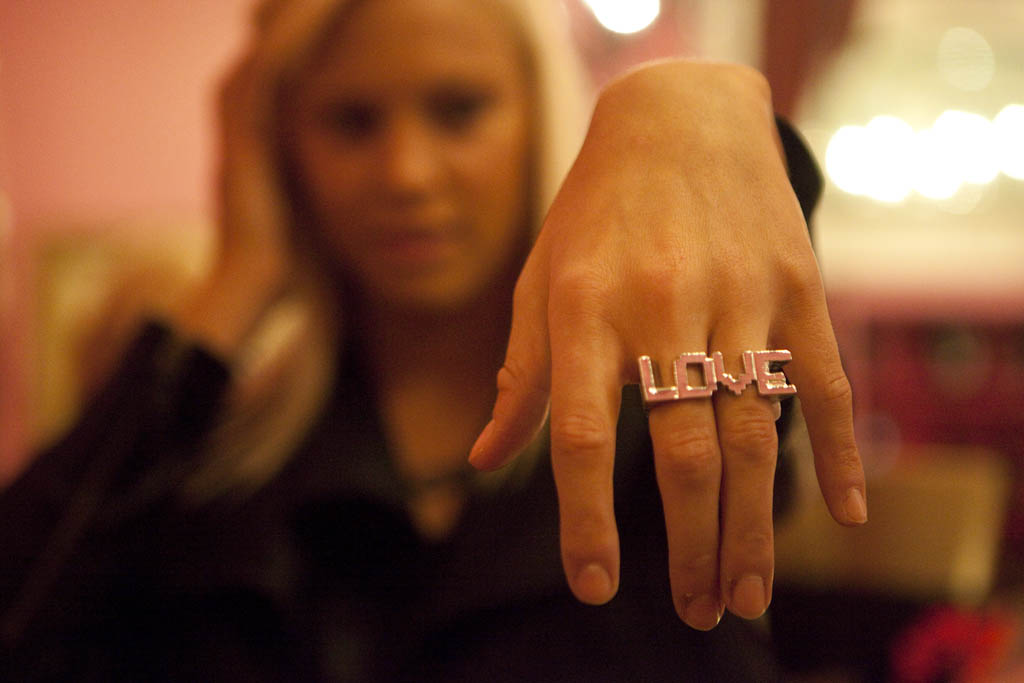 Pretty in pink, Old City's Smak Parlour is a Barbie dream house with enough vintage-inspired and girlie gems to drain Ken's bank account as quickly as a swipe of rouge. Nestled at the corner of 2nd and Market St., Smak Parlour started as a dream when owners Abby Kessler and Katie Loftus met in high school. After earning their Bachelor of Science degrees in Design and Merchandising from Drexel University, Abby and Katie opened Smak Parlour for business in 2005 to accompany their in-house label Smak.
Between interning at Smak Parlour and attending school at Rowan University, Kim Lindinger was kind enough to model five of Abby and Katie's favorite looks for spring. This season, expect to see plenty of studs, chiffon, bold jewelry, and mixed patterns. For the fashionista and pin-up girl at heart, Smak Parlour features a perfect mixture of going-out outfits, casual pieces, homewares, and gifts with new arrivals each week. With eccentric odds and ends made into chic unique pieces, such as a pair of earrings fashioned with Barbie heels or a bullet encased crystal quartz pendant, made by Sultana Maria Jewelry, Smak Parlour's offerings are unique treasures. Abby and Katie's passionate attention to detail have made Smak Parlour a not-to-be-missed Old City destination.
Look 1:
Take on the big city in this trendy punk meets glam all leather outfit. Double up on the sparkly accessories for a nighttime look that lets your inner fashionista shine.
Studded Leather Jacket by Very J $98
Crinkle Leather Leggings by See You Monday $38
Striped Sweetheart Chiffon Top by My Beloved $34
Open Cube Necklace in Silver $14
"DOPE" Pave Necklace in Black $22
Love Double Finger Ring in Silver $18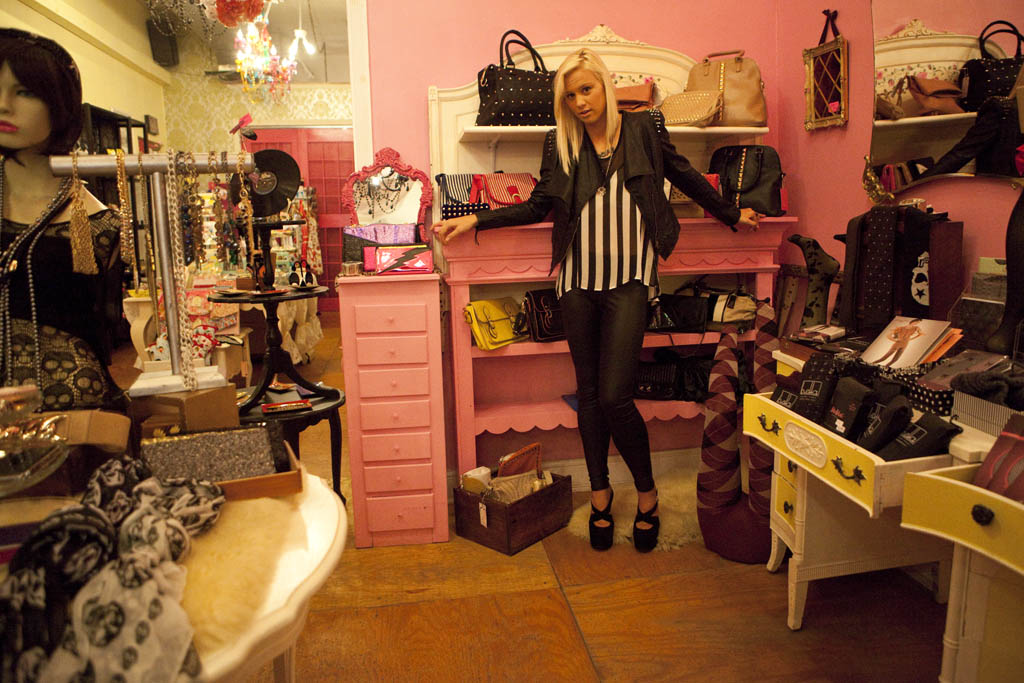 Look 2:
For the all American girl, this chic ensemble is a dream. Mixing chiffon and floral lace is spot on with spring's mixed texture trend in a patriotic colorway that is too cute to save until Independence Day.
Navy Chiffon Blouse with Bow Tie Sleeves by Esley $40
Coral Lace Shorts with Scalloped Hem by Esley $60
Spike Necklace in Gold $18
Chain Choker in Gold $15
Pyramid Necklace in Red/Gold $16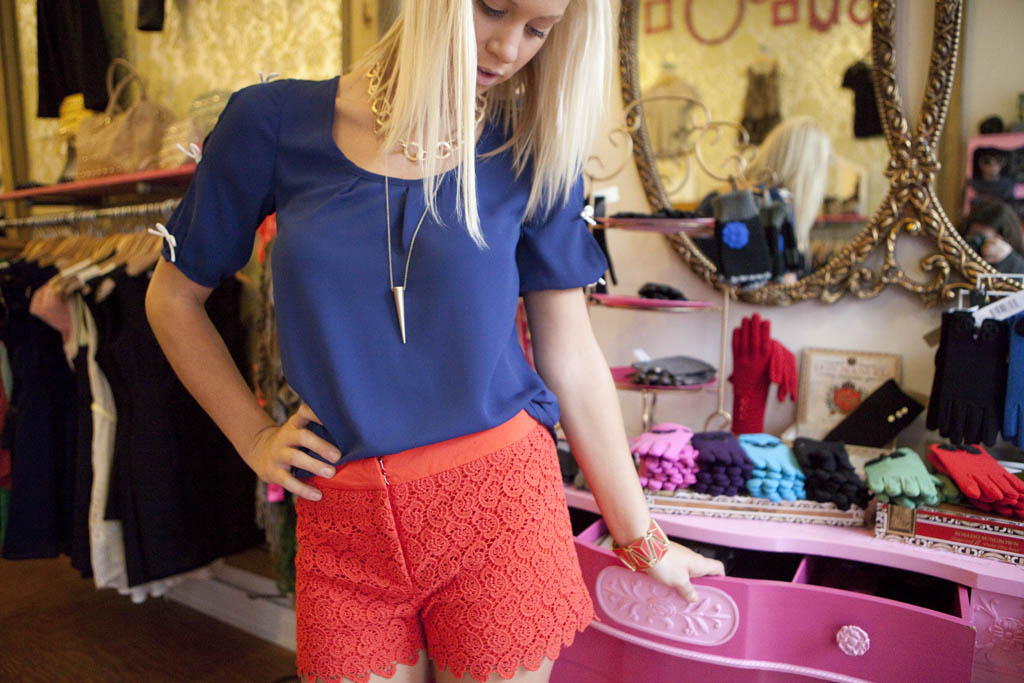 Look 3:
Take it back to 1956 in this adorable polka dot fit and flare dress. Featuring a modest hemline yet figure-hugging bodice, this frock is perfect to wear when meeting the parents at the Pop Shop for ice cream.
Polka Dot Dress in Black/White by IXIA $68
Polka Dot Twist Headband in Red/White $16
Anchor Ring in Red $16
Open Pyramid Ring $15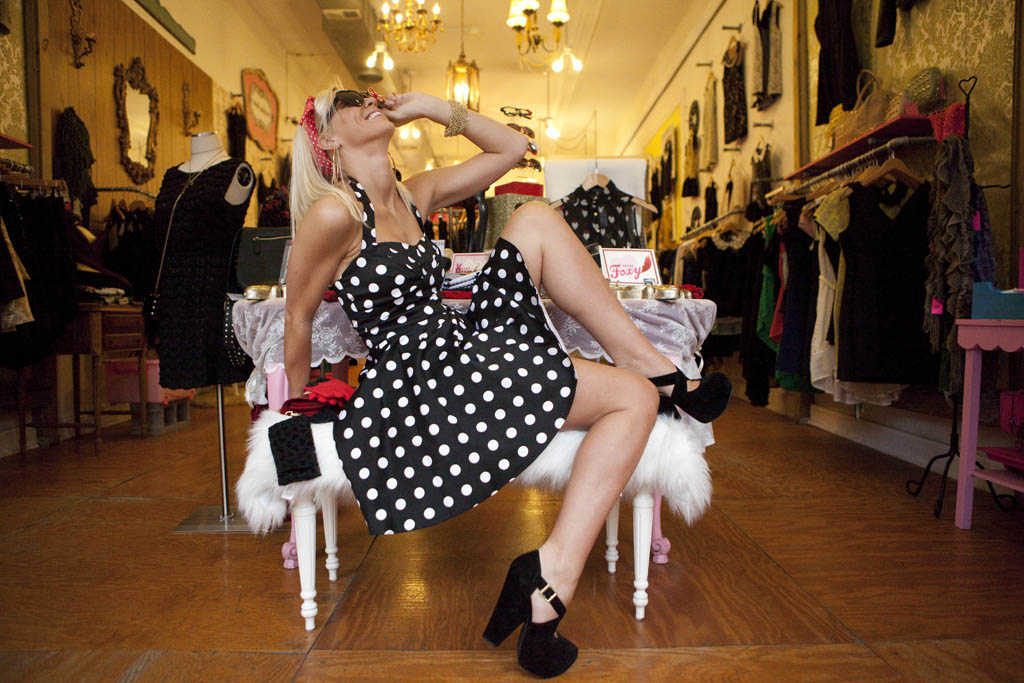 Look 4:
Mixing patterns and prints is one of spring's most anticipated trends and this outfit has got it all. With cutout detailing around the collar, this dress might be too edgy for some, but adding the floral blazer to the mix keeps this outfit sweet.
Coral and Striped Sleeveless Dress by Suede Apparel $52
Floral Cotton Blazer by Golden Poppy $50
Bow Ring in Gold $15
Cube Ring in Matte Black $16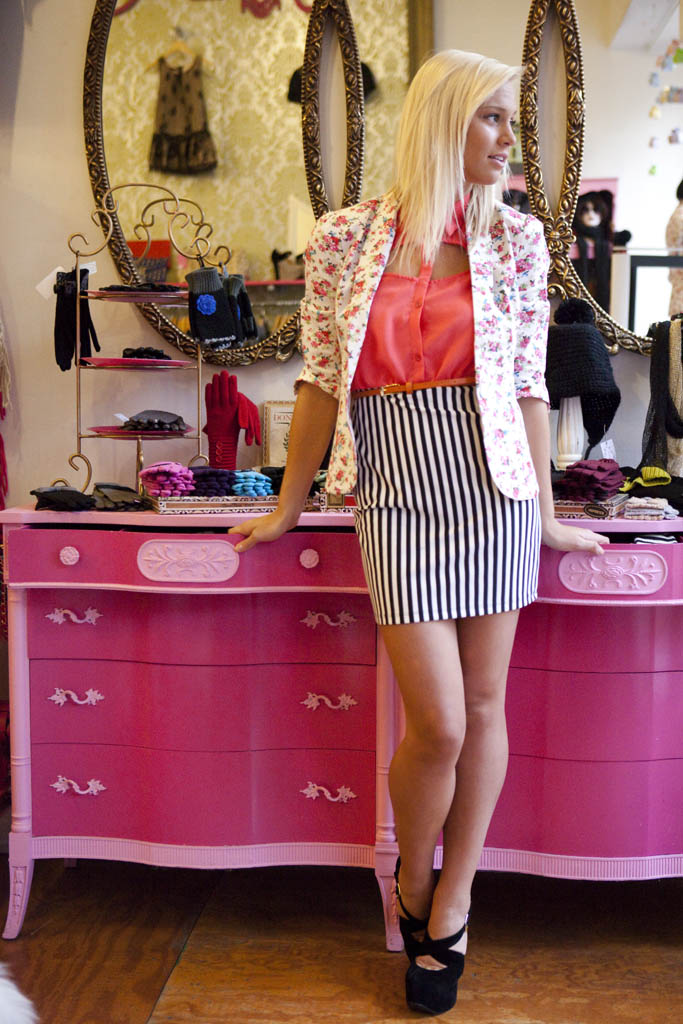 Look 5:
Fade to black? Hiding from your adoring fans will be easier said than done in this knockout all black ensemble. With a touch of sparkle from an oversized bauble necklace, this outfit will turn heads.
Sweetheart Bustier High-Low Dress in Black by Club Gracia $80
Fishnet and Bow Fascinator $32
Bunched Rhinestone Bauble Necklace in Gold $30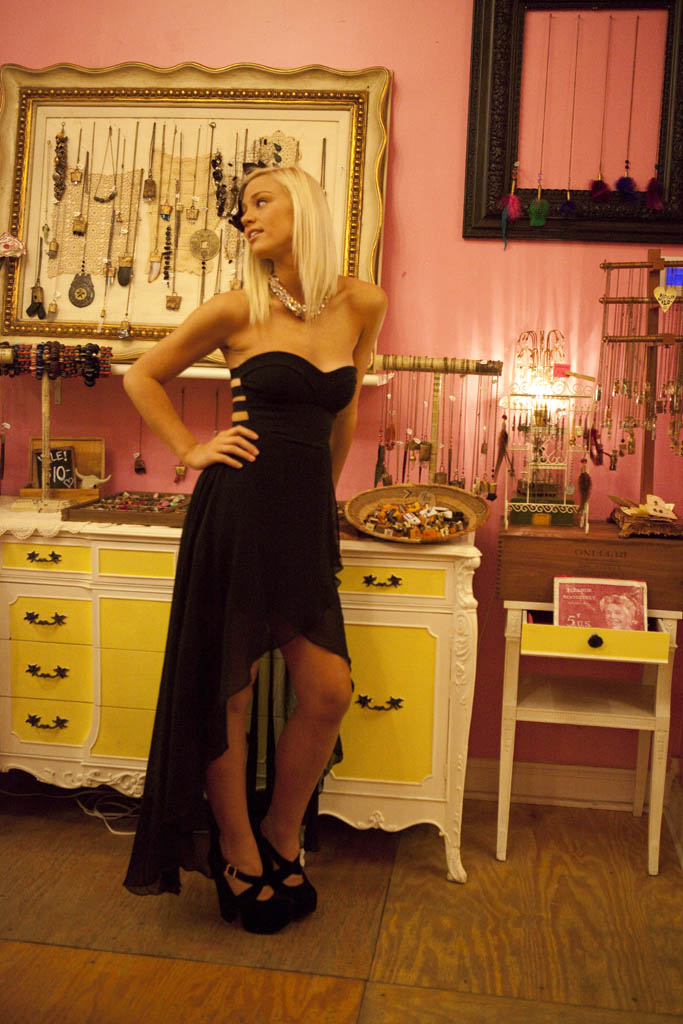 See our #ShopPhilly featuring Adresse.