Unrestricted free agents on Eagles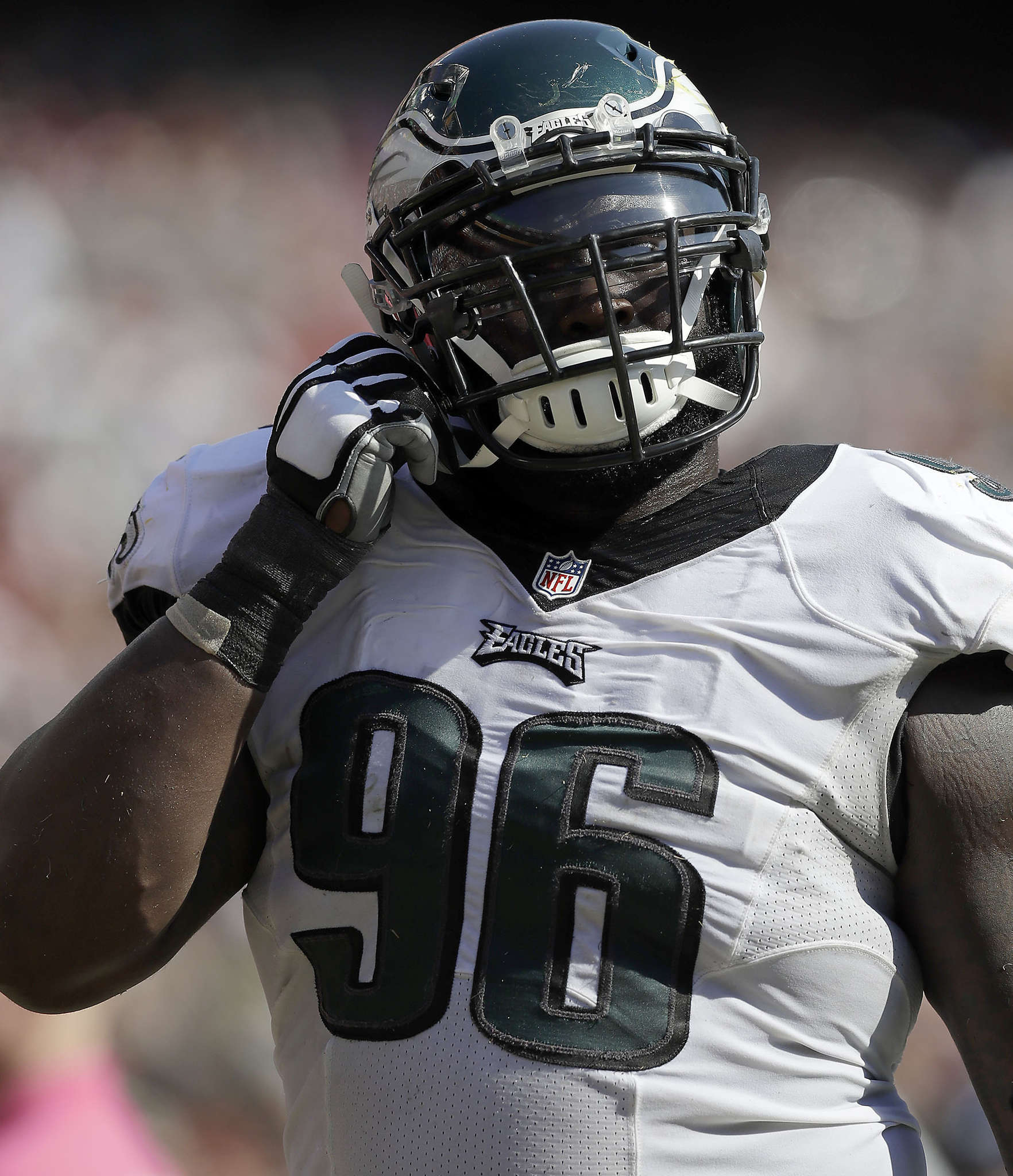 Bennie Logan, DT
Age: 27
Outlook: Logan is the Eagles' top free agent. He started in the midle of the defense since the middle of his rookie season in 2013. Although his statistics don't jump off the page, Logan is an active, stout tackle who's strong against the run and showed pass-rush ability this year. Plus, he's proven that he's able to play in both in 3-4 defenses and 4-3 defenses. So expect Logan to be attractive if he hits the open market. He expressed a desire to stay in Philadelphia, but they already have big contracts along the defensive line.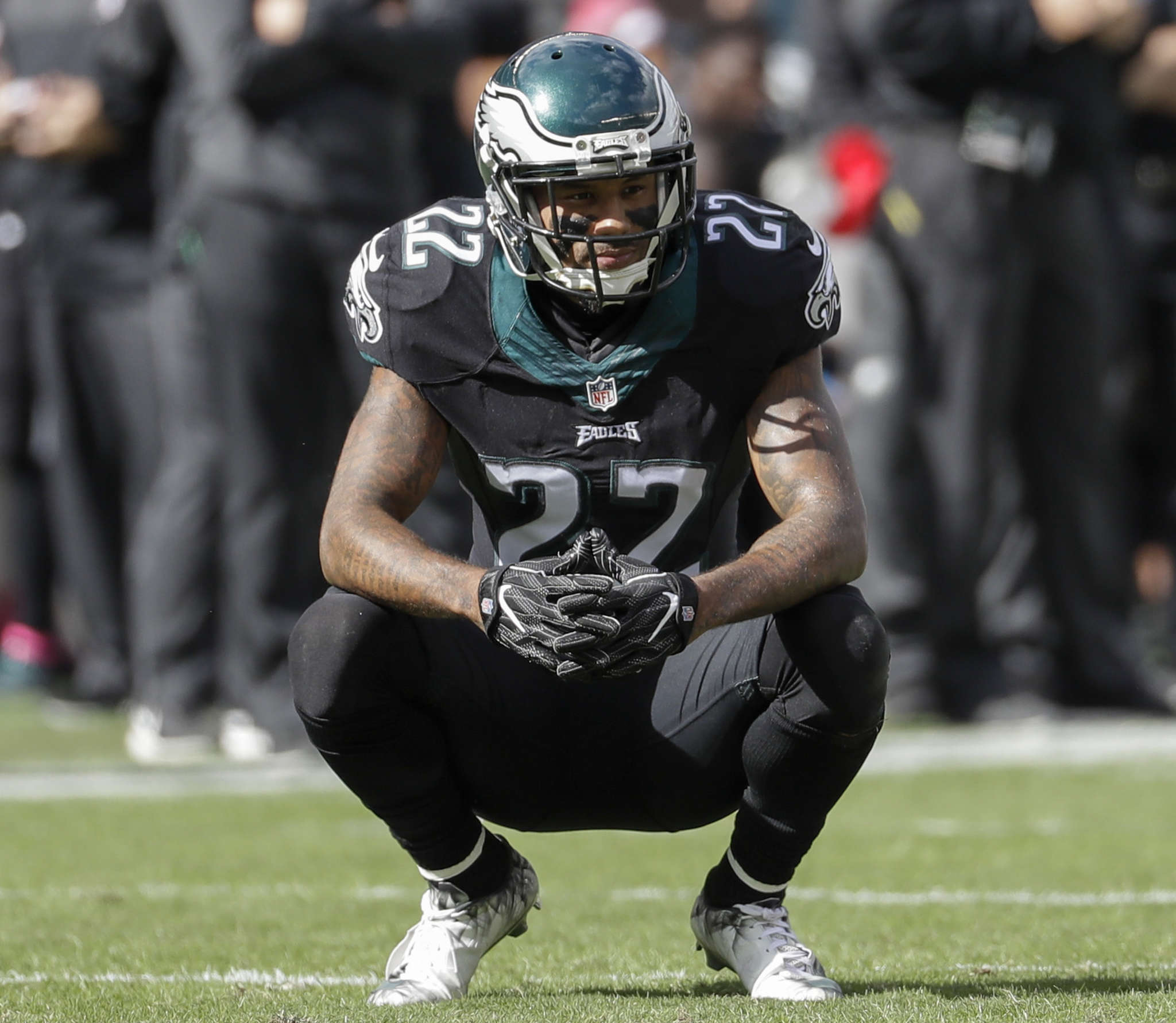 Nolan Carroll, CB
Age: 29
Outlook: Carroll is the only other starter hitting the free agent market. He recovered from a major leg injury to start 16 games this years and emerged as the Eagles' No. 1 cornerback. But Carroll was inconsistent, prone to penalties while finishing with 55 tackles, one interception, and 11 pass break-ups. He's a solid cornerback in the NFL, but the Eagles need to upgrade at the position. Maybe the Eagles bring back Carroll and give him to chance to compete for playing time. He could also explore options elsewhere.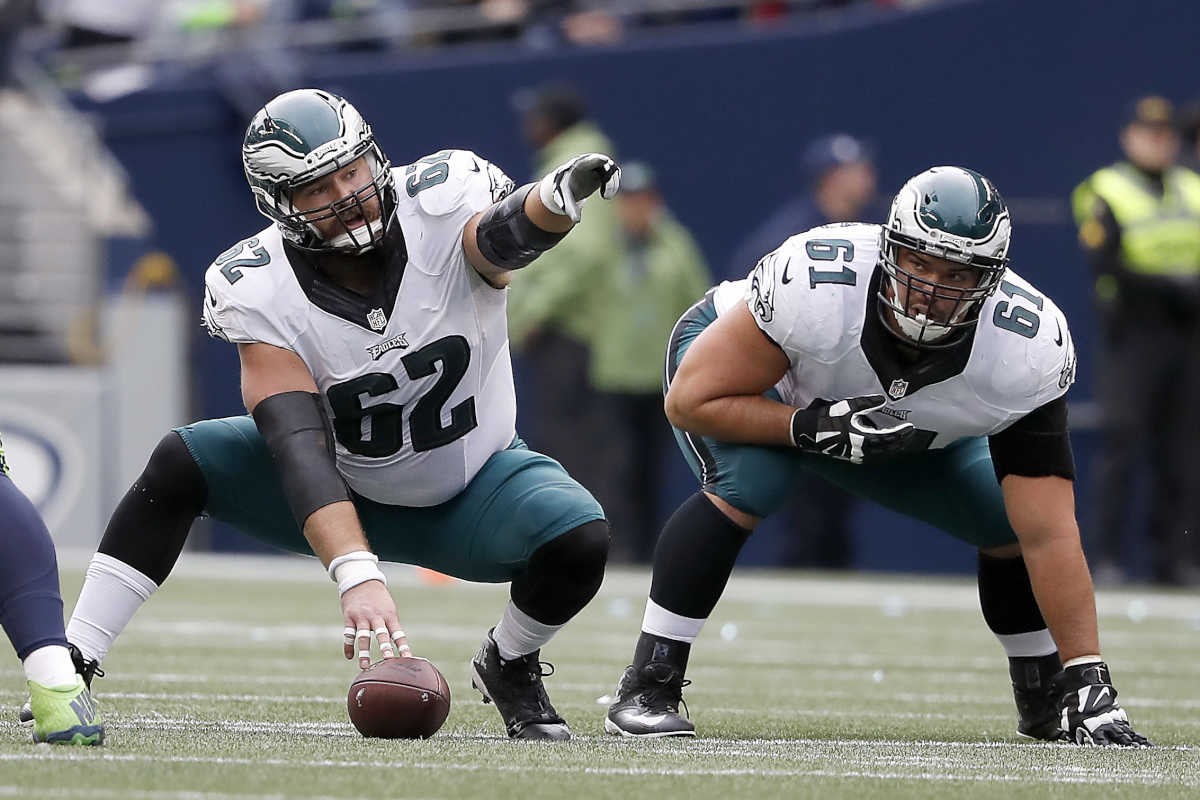 Stefen Wisniewski, OL
Age: 27
Outlook: Wisniewski signed a one-year deal with the Eagles to compete for a starting left guard spot, but there was never much of a competition during the summer. Injuries allowed him to start six games, and he was a valuable reserve for the team. But with 83 games of starting experience and the ability to play guard and center, Wisniewski will look for a starting job during free agency. The Eagles don't offer the best path to a job – especially with how high the team is on Isaac Seumalo.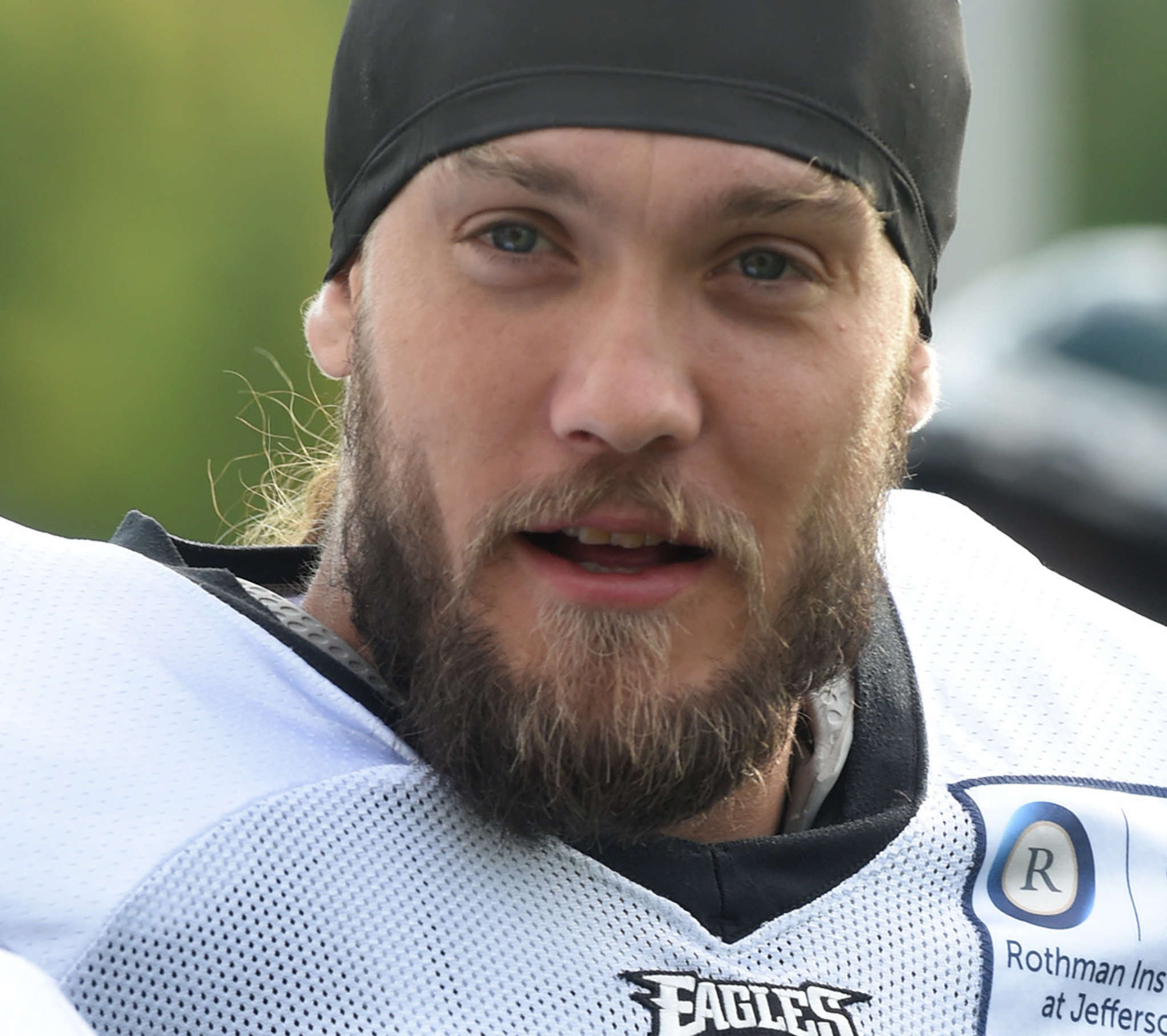 Bryan Braman, DE
Age: 29
Outlook: Braman has been a key special teams player for the Eagles since 2014 and has taken the most special teams snaps for the team during the past two seasons. The Eagles showed a commitment to their special teams by re-signing Chris Maragos, Donnie Jones, and Jon Dorenbos during the season. Can they keep investing money in veteran special teams players, as opposed to a player on a rookie contract?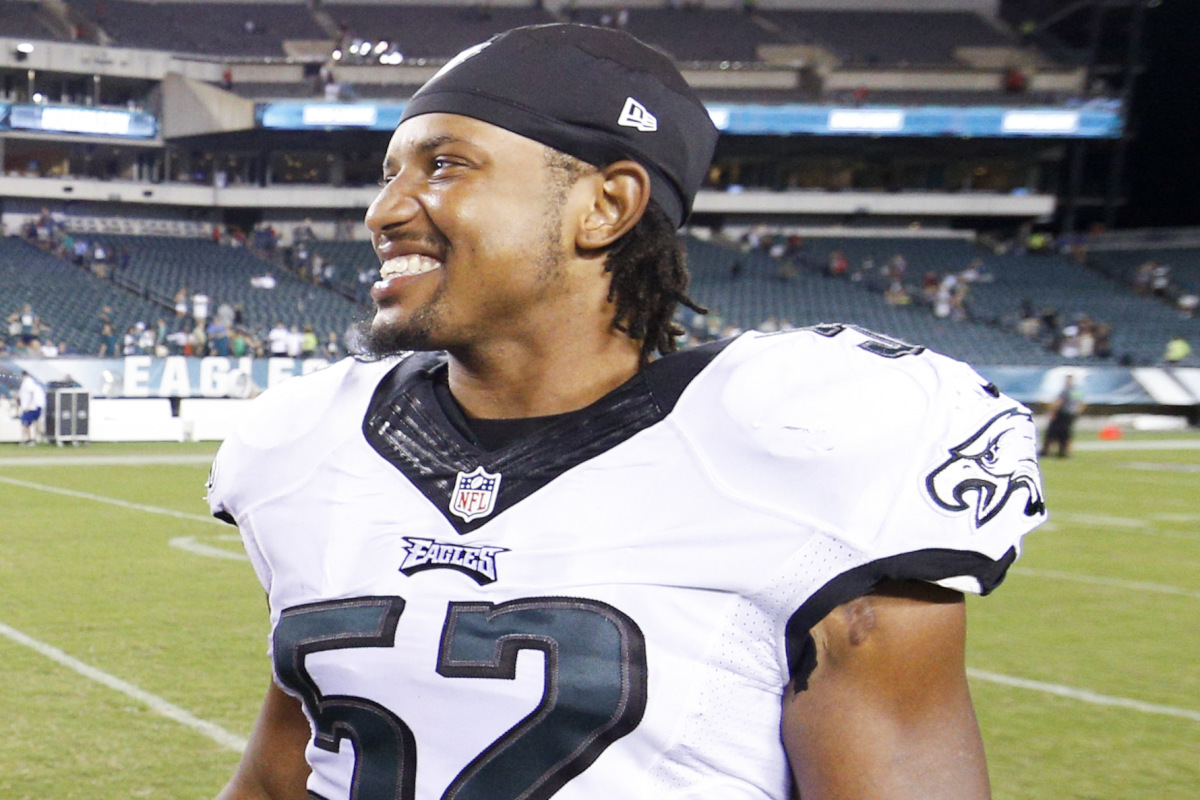 Najee Goode, LB
Age: 27
Outlook: Goode did not make the initial 53-man roster during the past two years, but found his way back onto the roster both seasons. He has been a special teams player for the Eagles, taking only two defensive snaps. The Eagles need depth at linebacker, but they can likely find it in the draft and with other rookie contract players.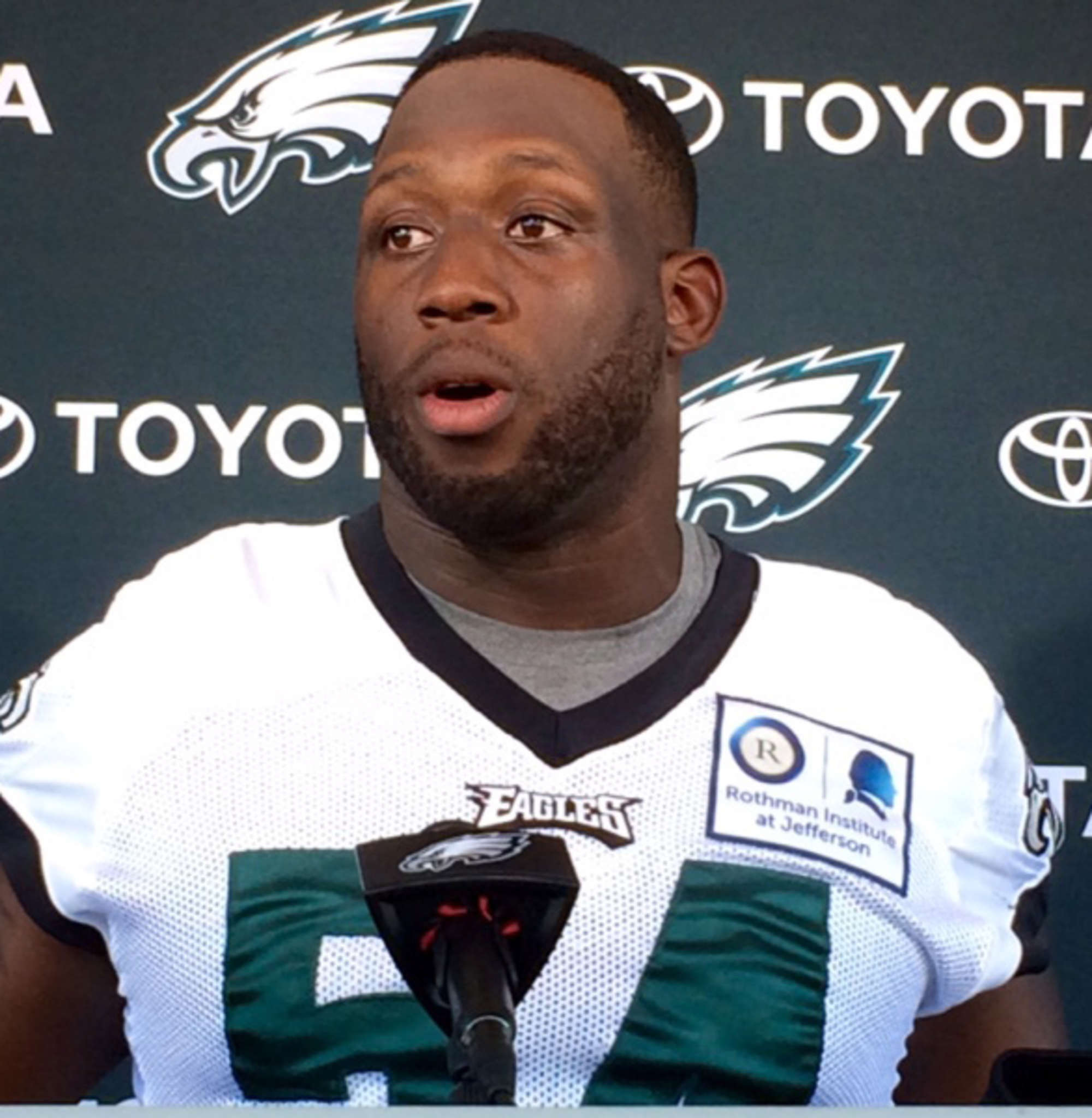 Stephen Tulloch, LB
Age: 32
Outlook: The Eagles signed Stephen Tulloch during the preseason to give them insurance at middle linebacker. Jordan Hicks played 16 games, which limited Tulloch's role. The Eagles started him in Week 17 at middle linebacker and moved Hicks to outside linebacker. He's a respected veteran and a favorite of Jim Schwartz, but he doesn't play special teams and the Eagles could have more depth at the position next season with Joe Walker returning from injured reserve.
Restricted free agents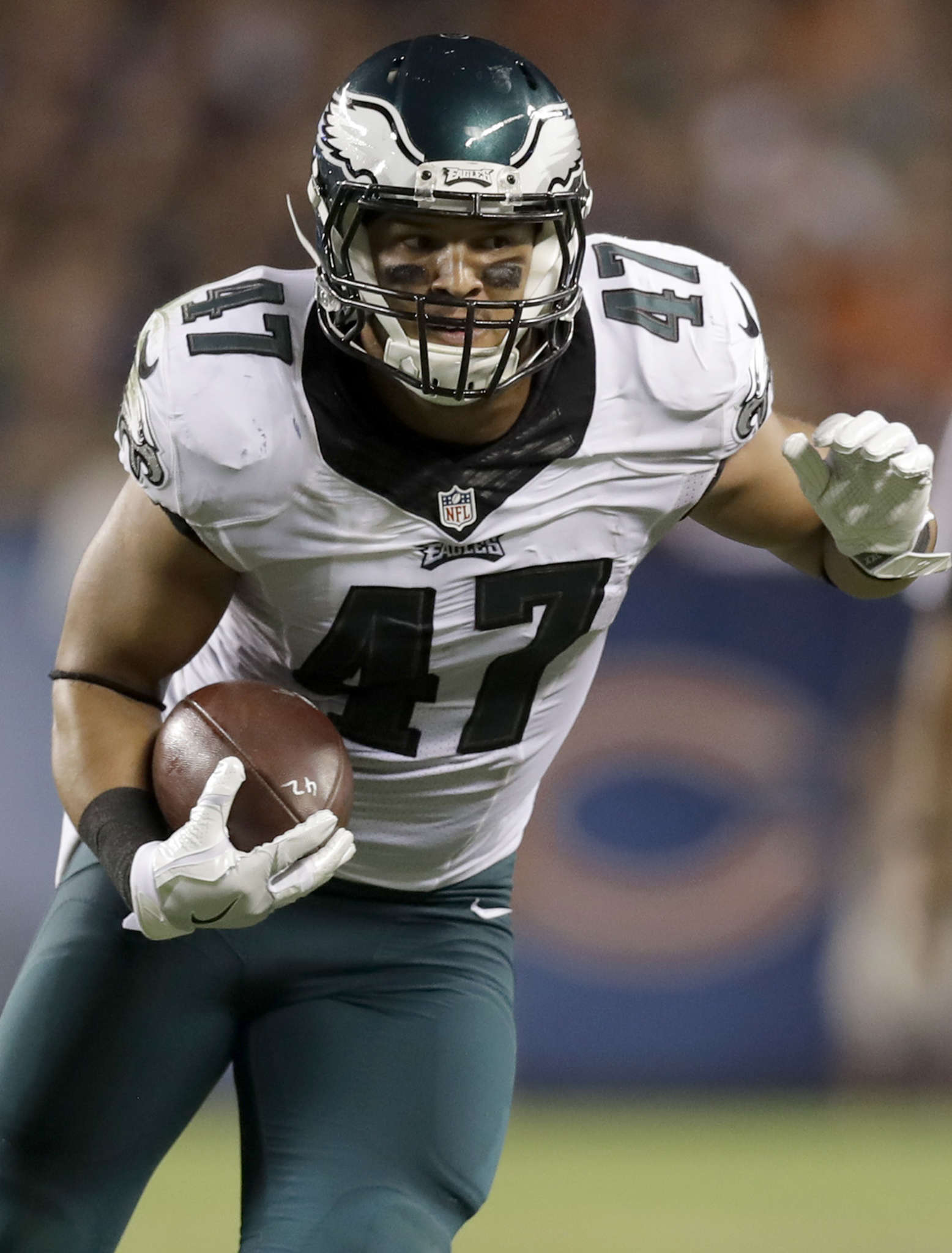 Trey Burton, TE
Age: 25
Outlook: Burton has a growing role on offense and is a key player on special teams. He finished with 37 catches for 327 yards and one touchdown this season. Look for the Eagles to bring him back and continue to count on him. The question is whether it's on a restricted free agent tender, or if they give him a contract extension.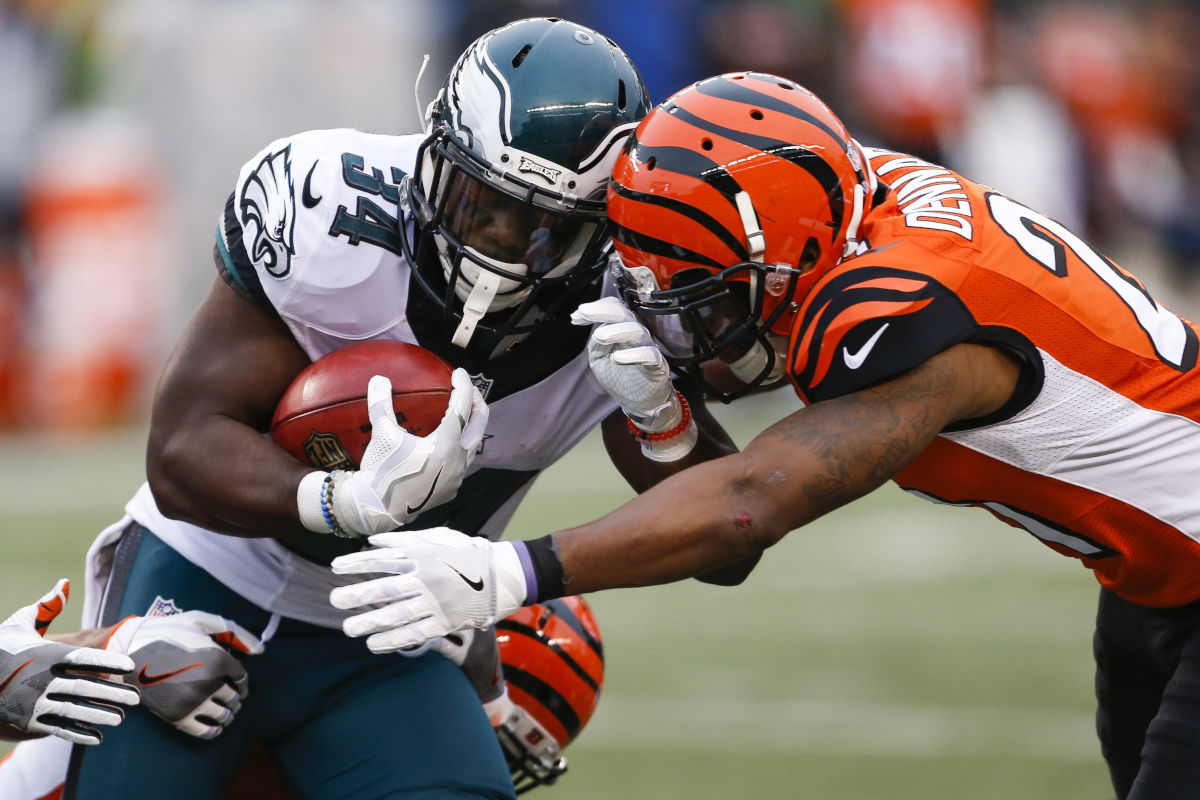 Kenjon Barner, RB
Age: 27
Outlook: Barner was the Eagles' fourth-string running back, but he averaged 4.8 yards per carry and was productive as a kick returner. Barner will likely get tendered for the Eagles, but he'll have to competed next season in a backfield that will have new faces. The Eagles will likely part with Ryan Mathews, but they could add a running back in the draft to join Darren Sproles and Wendell Smallwood.
Exclusive-rights free agent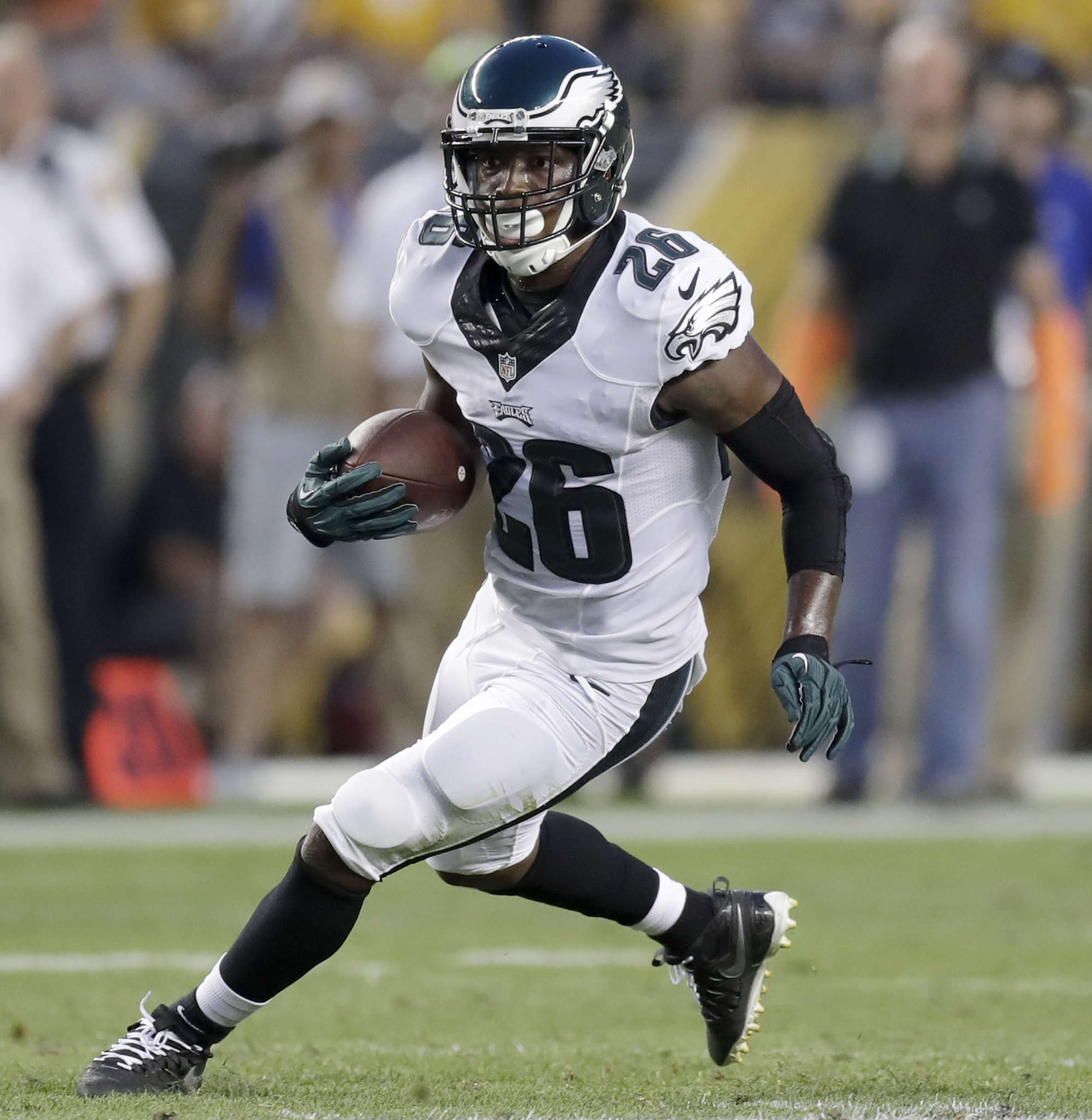 Jaylen Watkins, DB
Age: 25
Outlook: Watkins moved to safety this season and saw his role grow after Ron Brooks' injury to become the third safety in the nickel defense. Exclusive-rights free agents have no choice but to return, so look for Watkins to be back to this offseason. But with new faces in the defensive backfield, he'll likely need to play his way onto the 53-man roster.