Nick Foles finished his season with the Eagles as the greatest quarterback of all time, inarguably. Chip Kelly proved all season that just because Foles wasn't the most mobile QB in the league didn't mean he couldn't jive with that funky Oregon-style offense. His place in Kelly's scheme is secure and any talk of the QB job being up for grabs for Michael Vick is long gone.
And now, with football long gone, Nick Foles catered to his throngs of adoring fans by getting engaged to the biggest one in a move that warranted almost 10 entire emoticons with hearts for eyes.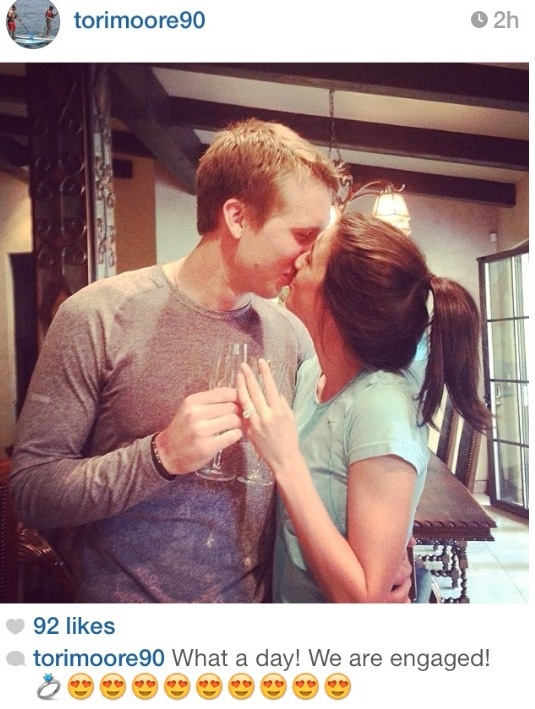 Foles' long time girlfriend and current fiance is Tori Moore, a former volleyball player at the University of Arizona. Now LEAVE THEM ALONE so they can ENJOY THIS DAY.