Warrick Chooses Milwaukee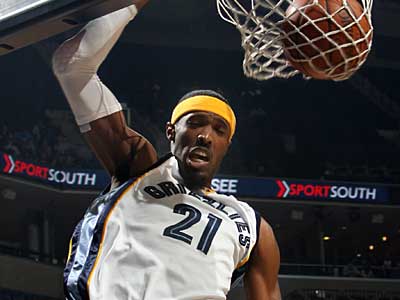 Former Friends Central star Hakim Warrick agrees to terms with the Milwakee Bucks rather than the 76ers or the Cleveland Cavaliers.
Warrick Chooses Milwaukee

The 76ers got the call a little before 2 p.m. They fell short in their attempt to add unrestricted free agent Hakim Warrick to their roster.
A source familiar with the situation confirmed that the 6-9 Warrick, a onetime star at Friends Central, has agreed to the terms of a one-year contract with the Milwaukee Bucks. Warrick, via agent Bill Duffy, is believed to have accepted a deal worth $3 million, even though the Sixers supposedly offered slightly more, dipping in to a portion of their $5.8 million mid-level exception.
The source said that Warrick, who spent the previous four seasons of his NBA career with the Memphis Grizzlies, saw a better opportunity for playing time with the Bucks. Warrick was listed with a salary of $2,119,102 last season when he averaged 11.6 points and 5 rebounds