Rihanna wears West Philly woman's jeans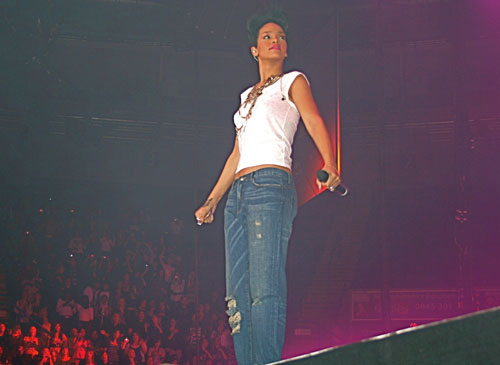 Dan Gross' blog, PhillyGossip, covers the behavior and misbehavior of celebrities both local and Hollywood. His Dan About Town column runs Mondays through Thursdays in the Daily News.
Rihanna wears West Philly woman's jeans
The phones at the Los Angeles studio of West Philadelphia native fashion designer Rashida Blalock have been ringing off the hook since Rihanna wore jeans from Blalock's Pinkney Turner line at a recent show in London.
Blalock has been the longtime stylist of Rihanna's ex-boyfriend Chris Brown, which is how Blalock, a Lamberton High grad, met Rihanna. Blalock, nicknamed "Pumpkin," is still working on the line, which will be available at boutiques and online through her Web site. She's hoping to donate a portion of sales to area schools that lack art and music programs.