Surprise! The rent is still going up in Philadelphia. To be fair, rent is actually on the rise just about everywhere, driving exactly the kinds of social outcomes you might expect. A look at local rental rates in April confirms the never-ending trend in the 215.
Rental agency Zumper found the median one-bedroom rental rate was up nationally by about 1 percent to $1,390. By their math, Philadelphia is the 14th-most expensive city to rent a one-bedroom, with median costs coming in at $1,360 for a one-bedroom (a 0.7 percent increase since last April) and $1,580 for a two-bedroom (an increase of 8.2 percent over last year).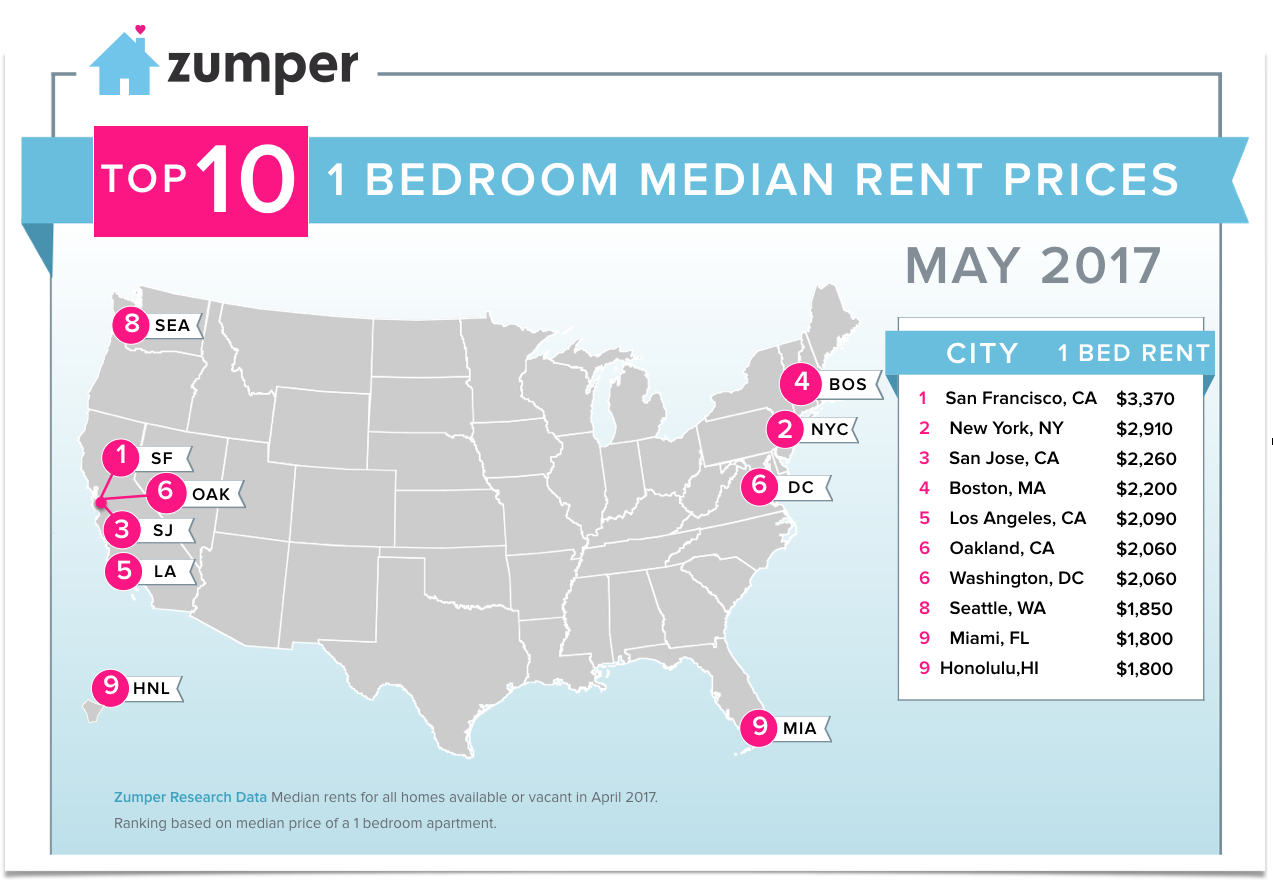 Abodo has slightly more encouraging news on the national level – reporting that the median one-bedroom rent will run you about $1, 012. In Philadelphia, they calculate the median one-bedroom cost to be $1,076 while a two-bedroom will cost about $1,515.
Both reports agree that San Francisco, New York and San Jose (in that order) are probably out of your price range, with median one-bedroom costs coming in around $3,400, $2,800 and $2,400 respectively.
---
Know of an interesting property in the Philadelphia or South Jersey region? E-mail us!
Browse Philadelphia Recent Home Sales »