Philly rent has been climbing but the latest data from two major rental firms, Abodo and Zumper, show numbers falling locally in their March reports.
According to Abodo, local monthly rents fell so precipitously last month, Philadelphia is at the top of its biggest decrease list. Abodo has the median one-bedroom falling 9.7 percent to $1,112 a month. Zumper shows a smaller decrease, to $1,350.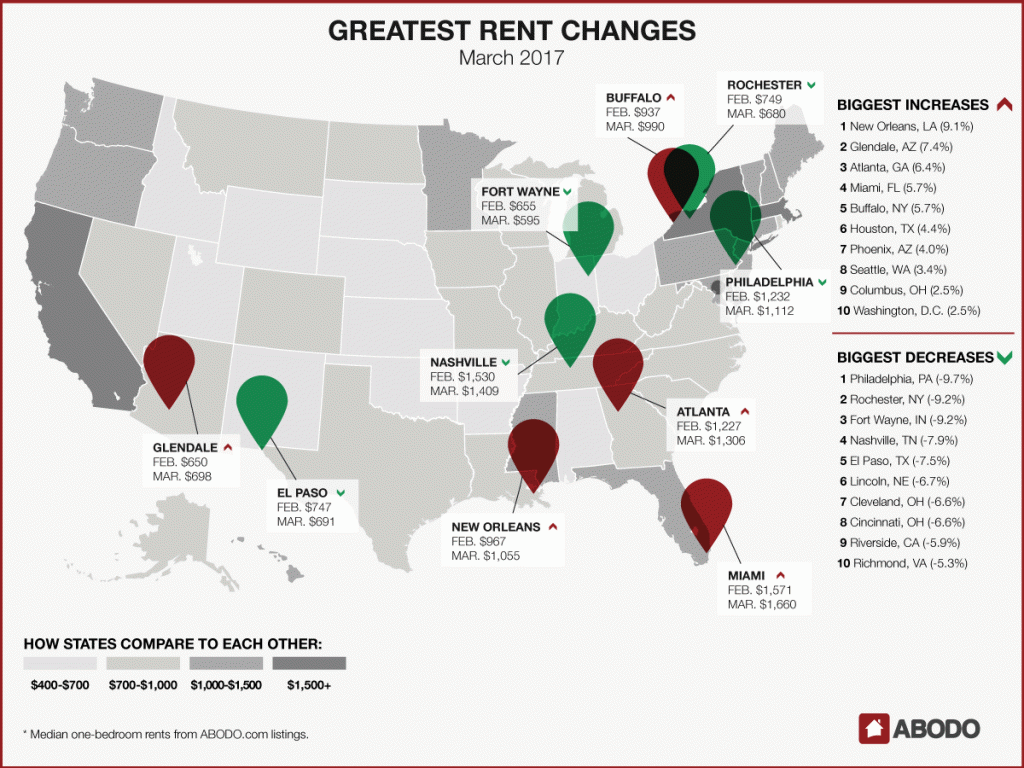 As usual, we can all breathe a sigh of relief that we don't live in San Francisco or New York, where rental prices – which are down about 9 and 11 percent respectively from this time last year – are still about $3,000 a month.
With that said, it's still worth mentioning that local rental rates remain north of the national average this month – no matter whose report you reference. And the increase is still very real when you compare data from March 2017 to March 2016. Zumper has that growth at about 10 percent.
---
Know of an interesting property in the Philadelphia or South Jersey region? E-mail us!
Browse Philadelphia Recent Home Sales »