Victor Cruz catches flight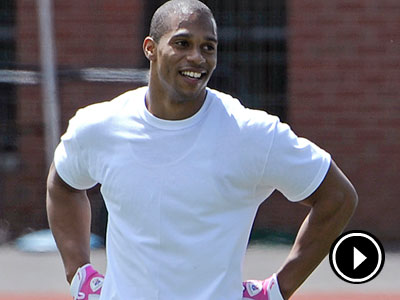 Victor Cruz makes a heads-up play after his passer drops the ball... from a plane flying over the Red Bull Arena.
Victor Cruz catches flight
Justin Klugh, Assistant Sports Producer
Victor Cruz made a heads-up play the other day after his passer dropped the ball.
No, unfortunately, it wasn't another Eli Manning brain fart for the blooper reel. The Giants' receiver's teammate in this case was a plane, flying overhead. In a stunt arranged outside the Red Bull Arena in New Jersey, Cruz lined up and caught a football dropped in mid-flight.
The ensuing video is most likely responsible for his spike in the Pro Bowl voting.