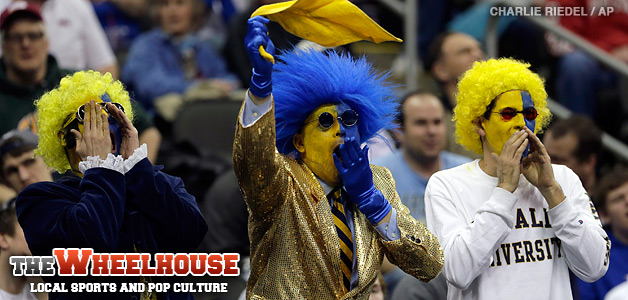 We saw over the weekend how far studetns are willing to travel to see their school's Cinderella story. Now, with La Salle cracking the Sweet 16, Explorers are gearing up for cross country road trips, due to the graphic nature of flight costs on a student budget.
However, student reporters are having their trips funded; in one case, a writer from La Salle had $8,000 raised to allow her to make the trip and cover the team. It's like the NCAA doesn't consider campus newspapers or players' roots when they're organizing the schedule.
On the other side, La Salle's opposition Wichita State got a surprise visit from Tim Tebow, who taught them a valuable lesson about achieving success and popularity and how it can all disappear the instant everyone realizes you possess no fundamental skills whatsoever.