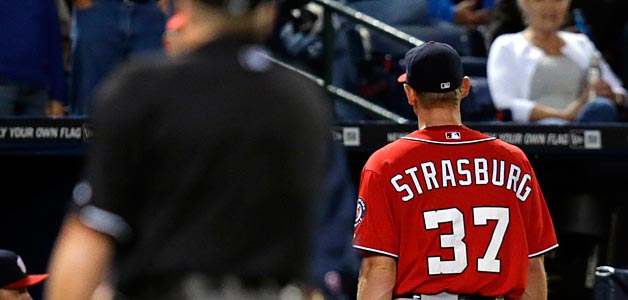 The Braves have had no shortage of instigation against the Nationals this year.
The two teams sit atop the NL East at the moment, with the Nats a jarring 14.5 games lower. The lack of a threat to the Braves' dominance has not limited their throwing at Bryce Harper, however.
Maybe they're bored.