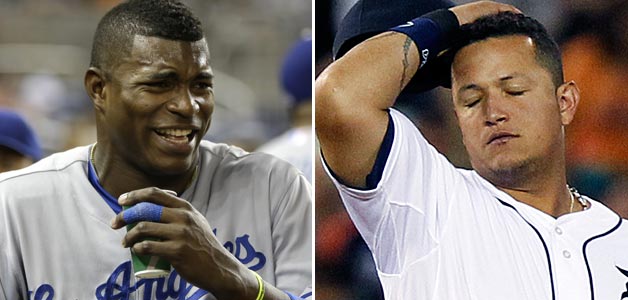 Miguel Cabrera had another arrow shot into him last night in the ninth inning of a 6-3 loss to the Twins. After swinging at the first pitch he saw, Cabrera winced in pain, then struck out, bringing his average down to a borderline fineable .359.
Tigers manager Jim Leyland said he could tell something was wrong when Cabrera didn't immediately knock in all of the Tigers' runners and even some of the Twins, somehow.
Down in Maimi, Dodgers slugger Yasiel Puig strolled in 35 minutes late to the clubhouse, just in time for a closed-door meeting in Don Mattingly's office.