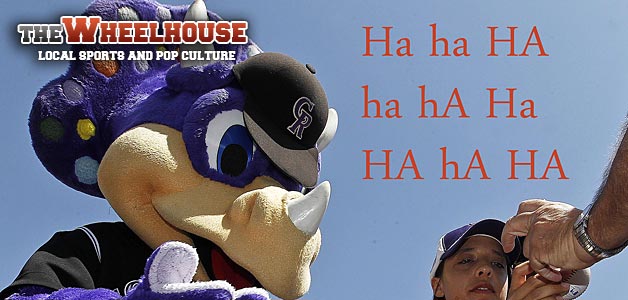 Apparently, Tim Lincecum has been pointing to the same conspiracy for years while playing at the Rockies' Coors Field.
According to the Giants' "ace," the Rockies will occasionally rotate in "untreated" baseballs during their at-bats, because due to some kind of science, they are more apt to travel further. Giants broadcaster Jon Miller was apparently all over this a few years ago.
But now the Giants will have to generate another file folder full of subliminal messages and frayed notebook pages to explain the mound at Coors Field, which last night had Lincecum do one of these.