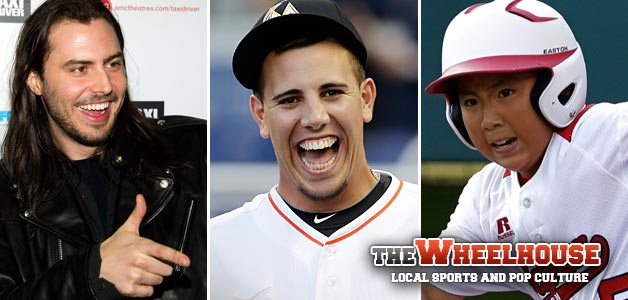 Another busy weekend for people who like their news in short, bulleted points.
Troy Tulowitzki didn't believe what he'd just seen after Jose Fernandez

speared his base hit out of the air

, and had to make sure the ball hadn't just gone to another dimension.
After another disappointing performance, Tim Lincecum fled the stadium yesterday.
I'm sure we all watched the VMAs last night, and because scientists have been working round the clock to burn any memories of that whole thing Miley Cyrus did from our brains,

this moment becomes the best part

by default.

ESPN found the best way to

get emotional responses

from kids in the Little League World Series. Besides, you know, asking them questions and stuff.

Ah, nothing beats America's pastime, broadcasting America's other pastime.
On this date in 1939, the 1st baseball game was televised. Today, the #Royals & #Rays play a makeup game that is unavailable in both markets

— jasoncollette (@jasoncollette) August 26, 2013
This kid was given three shots to make a half-court shot for a year's worth of college tuition. He didn't make it in three shots.
CALL ME AND LET'S PARTY. (212) 714-4646

— ANDREW WK (@AndrewWK) August 26, 2013
@lizroscher @AndrewWK Do it! He's so nice! And he's answering every call!

— Trev from TGP (@Hegelbon) August 26, 2013