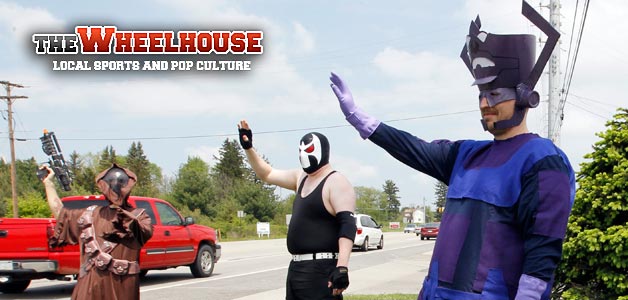 The more common our holidays are, the less explaining they require. As with Record Store Day a few weeks ago, you probably don't need a Charlie Brown special to grasp the true meaning of Free Comic Books Day this Saturday.
Philly has a deep underground of comic shops for this very purpose. From music to speakers to yes, free comic books; this holiday will be celebrated as enthusiastically and as costumed as it was meant to be' all of it intended to remind us of the importance of annually waving at traffic alongside a man dressed as Galactus, Eater of Worlds.
Here's Hugh Jackman, super excited to be here.