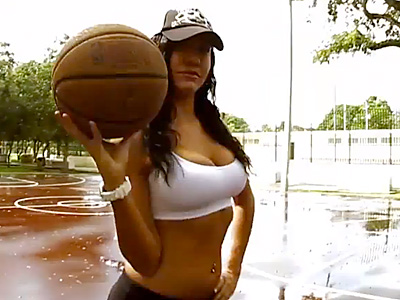 A few months ago, it was announced that the Bikini Basketball Association is a real thing, and would be coming to Philly in 2013.
They have announced their schedule on the league website, so fans of both basketball and scantily clad women can start getting excited.
The season kicks of in June, with the first games on Saturday the 22nd. The Philadelphia Diamonds, however, will open their season at home on Saturday, June 29 against the Houston Inferno.
It is still unclear where the team will play.
In a side note, Melisa Dalembert, sister of former 76er Samuel Dalembert, will play for the Miami Spice. She played college ball at the University of South Florida and is currently playing professionally in Germany.
Video of Dalembert is below.
Here's the schedule as it appeared on the BBA website:
Video of Melissa Dalembert while playing for USF: