Just because the summer is nearing its end, doesn't mean road construction is doing the same. Here's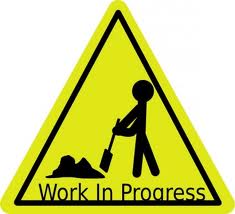 the latest from those friendly folks at the Pennsylvania Department of Transportation.
"Daytime Lane Closures Next Week on U.S. 422 and I-476 in Montgomery County
"King of Prussia – The Pennsylvania Department of Transportation (PennDOT) today announced that lane restrictions are scheduled next week on U.S. Route 422 and Interstate 476 in Montgomery County for a bridge inspections and repair.

"The upcoming work schedule is:
Wednesday, Sept. 4 – The right lane will be closed on southbound I-476 between Ridge Pike and Interstate 76 in West Conshohocken Borough from 9 a.m. to 3 p.m. for structural work; and
Wednesday, Sept. 4 – The right lane will be closed on westbound and eastbound Route 422 between Route 23 (Valley Forge Road) and Route 363 (Trooper Road) in Upper Merion Township from 9 a.m. to 3 p.m. for a bridge inspection.
"Route 422 motorists are advised to allow more time for travel in the area of the bridge inspection because slowdowns will occur.
"The inspections are part of PennDOT's program to inspect all state bridges at least once every two years. The inspections ensure the safety and condition of the bridges.
"PennDOT reminds motorists they can log on to www.511pa.com or call 511 from any phone to check traffic conditions on major highways before heading out.
"Follow local PennDOT information on Twitter at www.twitter.com/511PAPhilly.
"For more information, visit www.dot.state.pa.us/district6 or call 610.205.6700."