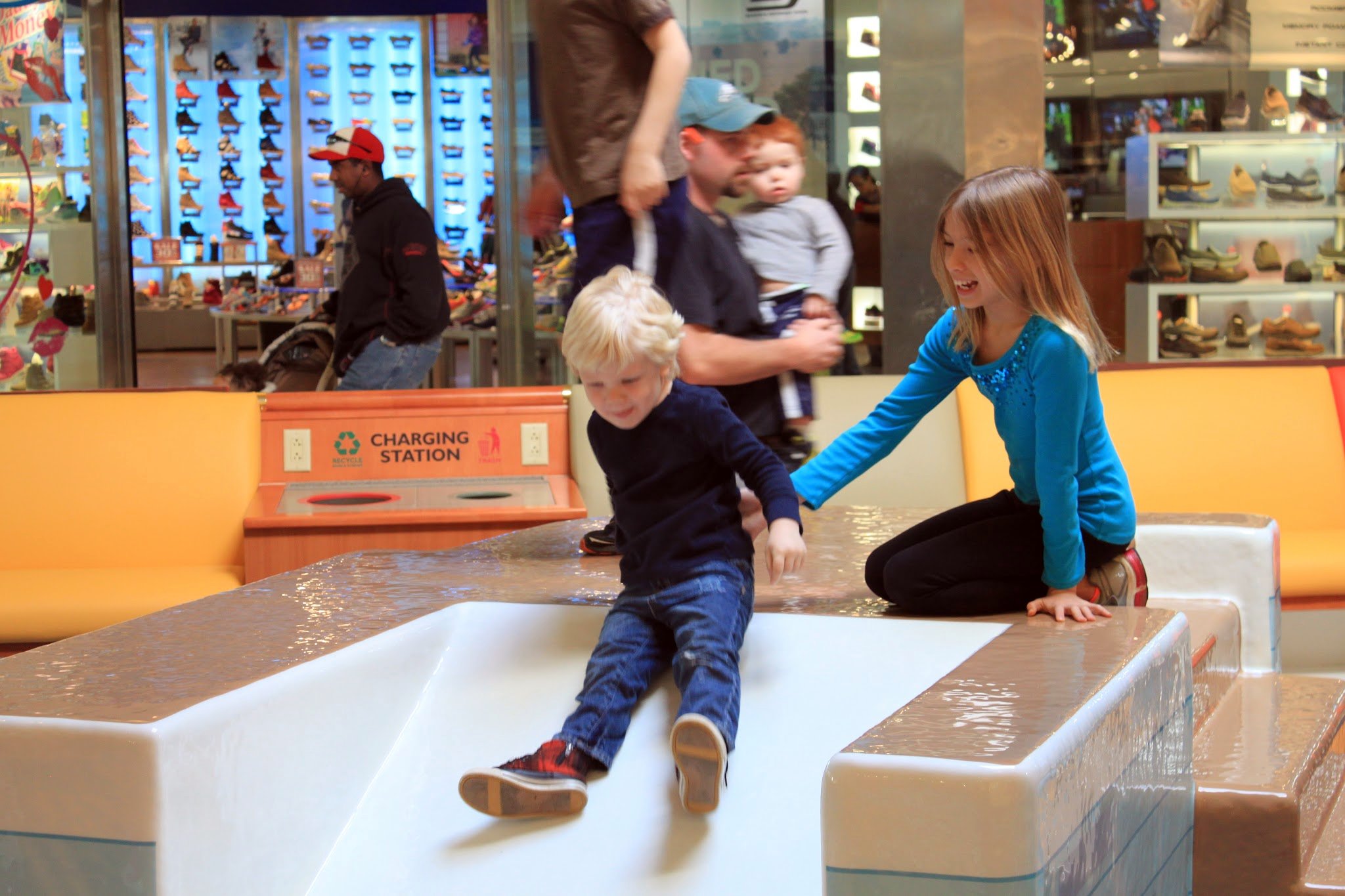 Look, on the upper level of The Plaza, near J.C. Penney! It's a mall! It's a playground! No, it's a mall and a playground!
The King of Prussia Mall is both (Mallground? Playmall?) since last week, when the Children's Hospital of Philadelphia opened a 1,200-square-foot play area in The Plaza. It could be a little slice of paradise that gives children a chance to get exerciuse as they play away their excess energy. The play area features big, foam play shapes and other toys that help children pretend they are doctors and nurses at Children's. There also are tunnels and slides.
"CHOP is proud to partner with King of Prussia Mall to provide a fun space that promotes healthy habits and nurtures kids' imaginations," said Madeline Bell, Children's Hospital of Philadelphia's president and chief operating officer. "We are dedicated to serving families and children in the communities surrounding Philadelphia through our extensive Care Network of primary and specialty care offices."