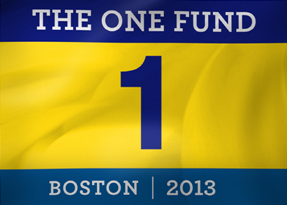 Since residents around here (around everywhere, really) care so deeply about last week's Boston Marathon bombing, I thought I'd post this small story from the Chronicle of Philanthropy that talks about, actually, a New York Times story on the One Fund Boston, which Massachusetts Gov. Deval Patrick and Boston Mayor Thomas Menino say will be the main conduit for collecting donations for victims. (That's good to know, since scammers no doubt will try to capitalize on the tragedy to put money in their own pockets by advertising unreliable charities). As of Wednesday morning the fund already had raised $21 million. The One Fund Boston (to visit its website and donate click here) will be administered by Kenneth Feinberg, the attorney who served as special master of the Sept. 11 victims' compensation fund, and other pots of money created to help disaster victims. Wikipedia has a biography of him.

Here's the Chronicle of Philanthropy story.

One Fund Boston Starts Work on Aiding Marathon Blast Victims
April 24, 2013, 10:50 am
The New York Times examines the challenges and difficult decisions facing the One Fund Boston, established to funnel donated money to victims of the Boston Marathon bombing.
Kenneth R. Feinberg, the lawyer who was brought in by Boston and Massachusetts officials to administer the fund arrived in the city Monday to begin work.
The fund, launched on April 16, raised $20-million in its first week, according to Reuters. It will determine who among the more than 170 people wounded in the April 15 blasts is eligible for financial aid and the size of the payouts to the injured and the families of the three people killed.
The Times article also looked at the extent to which bombing victims might receive free or discounted care from Massachusetts hospitals.